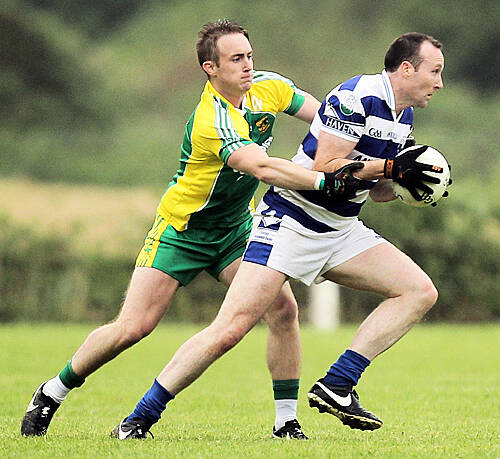 BANDON have set-up a mouth-watering South West JAFC quarter-final against last season's defeated finalists, Gabriel Rangers.
Mark Sugrue scored 0-10 as Bandon beat Diarmuid Ó Mathúnas 1-17 to 0-8 in their third-round tie, Cian O'Mahony scored a crucial second-half goal, while both Barry Collins and Darren Crowley chipped in with 0-3 apiece in this win. Bandon led 0-10 to 0-5 at the break.
Meanwhile, Castlehaven came good in the second half to defeat St James, 1-13 to 2-6 in their round three tussle. Haven trailed 1-4 to 0-2 at the break, but Cathal Maguire's goal was crucial in the second half.
Also, champions St Mary's had little trouble in easing past the weak challenge of Ilen Rovers, 0-18 to 1-2, in a one-sided third-round tie. The Daly brothers, John B and Chris, kicked 0-11 for the winners.
For the full reports and reaction see this Thursday's Southern Star.