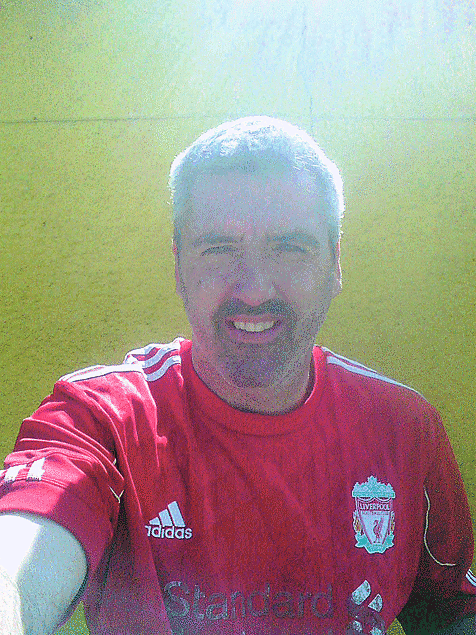 Rate yourself on a scale of 1 to 10 on how funny you are? I'm not really a funny person and I'm always sitting in the corner, so I'd be a safe 3!
Highlight of your sporting career? Considering the game that's coming up this Sunday, it would be captaining Crookstown to the West Cork League Division 1 treble in 2006/07, closely followed by winning a pool tournament in Cliffords.
Most dialled number on your phone? Orla's (my wife). She's the boss!
What's your karaoke song? Robbie Williams' Let Me Entertain You, and if it all goes according to plan on Sunday, we'll give it another blast.
Tell us an interesting fact about yourself? I like cooking and baking.
Best-ever holiday? It was our last family holiday in Fuerteventura with Orla and our boys – Alan, Cian and Sean. They are at a good age now to do things with.
If you won the lotto what would you buy first? I would take my family and close friends on an all-expenses paid trip to Vegas.
Separated at birth, who's your celebrity twin double? It has to be George Clooney. Doesn't it…
What's your favourite word? Heineken, I say that a lot, and Captain Morgan comes out a bit too!
If you could change any part of you what would it be? I wouldn't mind having the black hair back.
Your most treasured item of clothing? My Liverpool jersey signed by the one and only Stevie G.
Favourite cartoon? It's The Fantastic Mr Fox. Would you believe that we have a real life version of him in Crookstown.
If I was an animal then I would be a ... lion, though Orla calls me tiger!
What question would you liked to have been asked in this interview? How do I see myself in 10 years' time? The answer: I hope to still be fit and well, and watching my boys playing for Crookstown United, maybe in the mygaff.ie Cup final.