West Cork isn't short of strong female role models, but there's still a need for a change in mindset when it comes to women in the workplace, writes Aisling Meath
West Cork isn't short of strong female role models, but there's still a need for a change in mindset when it comes to women in the workplace, writes Aisling Meath
-----
When the marriage ban was abolished in Ireland in 1973, women no longer had to give up their jobs once they wed, but despite progress there is still a need for more equal opportunities for women in the workplace.
For example there are less than 5% of women working on construction sites in Ireland so Women In Trades Network Ireland exists to encourage more women to find opportunities in this field.
Women have traditionally supported each other on the road to change through organisations such as Network Ireland West Cork.
Ciara Lucy is the 2019 president of NIWC, which has over a 100 members, and is also the Director of Beacon AI - a global software company. She is passionate about helping women in all aspects of business, and this year's motto for NIWC is 'Be Fearless.'
'Network Ireland is a progressive organisation supporting the professional and personal development of women, she explained. 'Our members are from charities, the arts, the public sector, budding entrepreneurs, SME owners, professionals and leaders in indigenous, multinational and non-profit organisations.
'What I personally love about NIWC is the support that I get from other members' said Ciara. 'The camaraderie and positivity that exists within the network is very special.
'My advice to young women starting out is if you want to pursue a career in whatever field - just go for it! Surround yourself with a tribe who will support you along the way.'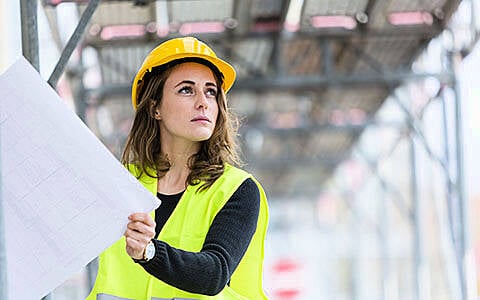 Blackwater Motors has many women working across all roles in their company with branches in Bandon, Skibbereen, Cork and Fermoy.
'Alice Handke, a female technican, has been based in the company for five years,' explained Jean Murphy, Marketing Manager, 'and we believe that we have the only all-female sales team in a car dealership in the country – Kate Hegarty, Sarah O'Driscoll and Grace Collins – at our branch in Skibbereen.'
Deirdre O'Donovan spent many happy childhood summers in her mother Mary Hegarty's home place of Ardfield near Clonakilty, where most of her extended family still live.
Deirdre is the first woman to be appointed head of operational security and police at Cork Airport, with responsibility for the full spectrum of the aviation security service.
'The industry continues to be very male dominated, I think that it is changing now but it will take time,' said Deirdre.
'People nearly always register surprise when they see me, and if they can't hide their surprise I just say it straight out - "I know- you were expecting a man!"'
'You get used to it. Most external correspondence I get usually starts with 'Dear Sir' so there is a bit to go in terms of changing mindsets.
'I'm proud of what I've achieved given that my mother's generation largely had to give up their jobs when they got married, and women in senior positions were few and far between when I started out in aviation.
'I hope I have paved the way for other women and girls who might not have considered roles that are largely male dominated. The more women that go for these roles the more the mindsets will change and doors will open for others.'
History was made for West Cork women in 2016 when Margaret Murphy O'Mahony FF was the first female candidate ever to be elected to Dáil Eireann from the region since the foundation of the State.
Deputy Murphy O'Mahony was previously also the first female Mayor of Bandon, and is currently the only female TD in Cork county.
'All-in-all, I am delighted to make history and I hope this will encourage more women and girls to enter politics.' she said.
A little over a year ago, Dr. Katy Wareing was a senior lecturer in medicine and currently heads up OMKO – a Bantry-based company who provide bespoke software development to SMEs and start-ups.
She was awarded runner-up in Ireland's Best Young Entrepreneur for Cork North and West, and won Network Ireland West Cork's Emerging New Business award.
Katy is passionate about science and inviting women to consider a career in technology. She has noticed that many conferences she attends on technological subjects are often devoid of women.
'I had a moment at a conference when I realised there were no queues for the women's bathrooms, it struck me that there just weren't many women there, and that needs to be addressed.' she said.
'We need more women in science, technology, engineering and maths - these subjects are changing the world.' she continued.
'At Leaving Cert age you are expected to know what your goals are, to have all the answers. Sometimes the path is more convoluted, and maybe like me you'll get to 33 and realise you just helped bring a piece of technology, which has the potential to revolutionise cancer research, into the wider world.
Sometimes it isn't all about the destination; it's about the multiple and varying journeys along the way.'
This article was taken from our Careers & Courses 2019 magazine. if you would like to read or download the magazine in full you can do so by clicking here.