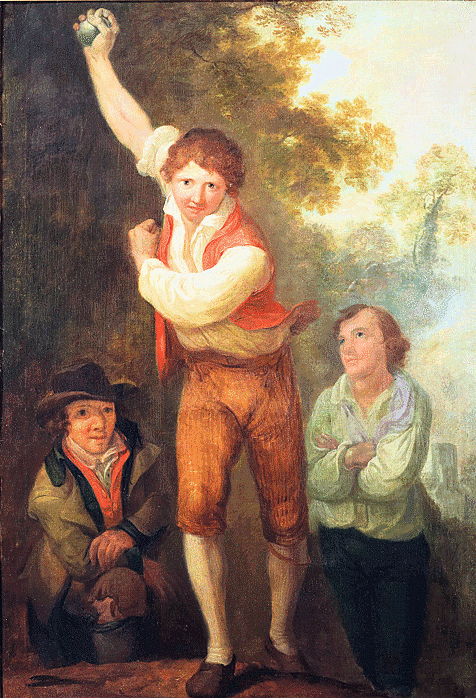 THE earliest known depiction of road bowling will be offered by Bagshawe Fine Art at the Chelsea Antiques Fair, which opens the day after St Patrick's Day at the Chelsea Old Town Hall in London next Wednesday, March 18th and runs until Sunday, March 22nd.
Dr Fintan Lane, the Irish historian, and author of Long Bullets – a History of Irish Road Bowling, has stated that in his opinion this is the very earliest visual depiction of the sport that is known.
Dr Lane explained that the earliest painting known before this discovery was by Daniel MacDonald (1821 – 1853), which dates from circa 1847.
Nicholas Bagshawe states that: 'It is not yet totally certain who the artist of this picture is, but we are becoming increasingly convinced that it is the work of (Cork's own) Nathaniel Grogan Junior (Irish c 1765 – 1820)'.
The costumes of the players are believed to date to the years around 1790 to 1800, and the scene depicted in the painting is also believed to have taken place in Cork.