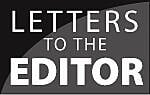 SIR – Dublin is sucking the lifeblood out of the rest of Ireland.
The Children's Hospital should be renamed the Dublin Children's Hospital. It should not be sited in a city centre location.
Take for example the mother from Donegal who had to bring a sick child weekly to the Mater Hospital. She drove from Donegal to the outskirts of Dublin from whence she got a taxi to the Mater at a cost of €20. Apart from the difficulty of transferring her child, she then faced a return journey of the same cost and difficulty.
Developer Michael Smith offered a green field site, west of Dublin, low-rise buildings, no basement and with grounds. It was refused. Why?
Bertie Ahern poured millions into the development of that most unsuitable site Croke Park. It was his constituency and increased his profile for vote getting.
Similarly, regarding the expansion of Dublin Airport, Ulick McEvaddy had alternative plans which were ignored. Dublin Airport workers are mainly in Bertie's constituency.
Who needs the hassle of getting through Dublin to catch a flight? Monsignor Horan had the right idea.
Why did Charlie Haughey spend tens of millions renovating Government Buildings and Kilmainham Jail, while many of his constituents continue to seek shelter in doorways and are homeless?
Decentralisation brought forward by Charlie McCreevy was a brilliant idea. As a result thousands of west of Irelanders are now able to live in their home territory. They do not have to endure long journeys by bus and train.
Multinationals are enticed to locate in Dublin city. Sometimes broadband is one of the inducements offered while we neglect the rest of the country. The result is overcrowding, lack of housing, traffic chaos on the M50. People forced to travel daily from Carlow, Wicklow, Mullingar, etc.
Dublin does not need more houses; it needs less people.
Forty percent of drinking water leaks from Dublin mains. Solution: drain the Shannon. Why not fix the leaks?
Short of cash – close Garda stations, Post Offices, schools; the consequences are obvious.
Fifteen years ago that journal The Economist had a very detailed and telling analysis of Dublin. Conclusion was that Dublin was far too big.
We the people continue to fund schemes to make Dublin even bigger and unmanageable. Think about it.
Yours, etc.
Tom Hassett,
c/o 'Roseville,'
Strawberry Hill,
Cork.