Hearing loss affects one in six people in Ireland and it's not only your ability to listen to sound that suffers.
It can affect every aspect of your life, especially the things that are most important to you such as relationships with friends, family and work colleagues.
That's according to Liz Duffy I.S.H.AA who is the Audiologist at the Bandon branch of Specsavers.
Book a test
'If you feel your tuning out of conversations and becoming tired as a result, or if you're avoiding social situations because of it then you need to get checked,' says Liz.
If you are suffering from a hearing problem but aren't sure a hearing aid is for you, the first step is to make an appointment for a full hearing test.
'Hearing aids don't make things louder, they make them clearer.
'You have to try it to believe it. When people wear hearing aids for the first time they're often gobsmacked by how clear everything is,' says Liz.
Tell-Tale symptoms
Some of the symptoms people should look out for include having the TV or radio volume uncomfortably loud for other people, struggling with telephone conversations, asking people to repeat themselves and having difficulty following conversations in groups.
'Irish people tend to talk across each other and that can be a struggle.'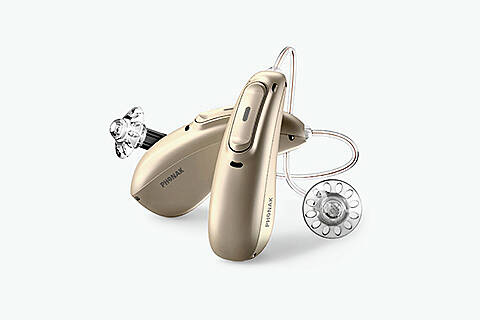 New advance rechargeable hearing aids provide exceptional hearing clarity at a low price
As technology has improved, so to have hearing aids as Liz noted when speaking to The Southern Star.
'The hearing aids nowadays are digital - they amplify specific frequencies that we're struggling with. Typically hearing aids last four years and with Specsavers you'll get a four year warranty.'
PRSI Treatment Benefit
If you're eligible for the PRSI Treatment Benefit Scheme, the Department of Welfare will pay for half of the cost of a hearing aid, up to a maximum of €500 for a single aid, or up to €1,000 for a pair. You can also claim up to 50% off repairs and replacement hearing aids too.
That means that if you're eligible for PRSI benefit, even their top-of-the-range hearing aids at€2,000 a pair are available at half price.
'Specsavers do a range of hearing aids known as advanced hearing aids that are exceptionally good value. They're top of the range for a much lower cost,' says Liz.
If you would like to book a hearing test at Specsavers Bandon visit https://www.specsavers.ie/stores/bandon or call 023 882 0382