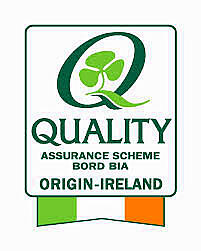 WEST Cork cheese companies are taking part in a Bord Bia cheese programme in conjunction with the EU.
Throughout June, as part of the recently launched Discover Farmhouse Cheese programme, farmhouse cheesemakers will be opening their doors and gates to the Irish public.
All farm visits are free to attend but you must book your place online. There will be three of these farm visits taking place in Cork – Carrigaline Farmhouse Cheese, June 3rd, Durrus Farmhouse Cheese, June 9th, and Glenilen Farm, also June 9th.
Visitors to the farms will be shown how the cheese is made in each farm.
The Discover Farmhouse Cheese programme is an EU co-funded campaign organised by Bord Bia, which is a celebration of farmhouse cheese in Ireland.
The campaign aims to share some of the amazing stories and people behind farmhouse cheese – why and how they do what they do. Cheesemakers from across Ireland will open their doors and farm gates to the Irish public from April to October.
Discover Farmhouse Cheese is encouraging people to visit one of the farms and experience first-hand, the story of farmhouse cheese – the milk and dairy herds, the small batches and commitment to taste and quality, and the cheesemaker's dedication to making some of the finest artisan products.
Farmhouse cheeses have a wide variety of styles to choose from with some taking years to reach perfect maturity.
A distinctive feature of farmhouse cheese produced in Ireland is that all farmhouse cheeses created here are unique to each producer – a characteristic which is markedly different to the Continent where many farms and dairies produce the same cheese under strict guidelines to ensure consistent standards (for example, with Camembert).