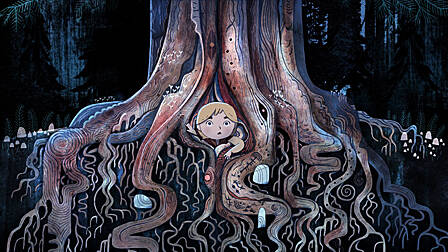 SKIBBEREEN will have an interest in this year's Oscars, following the nomination of a film edited by a local man.
Nominated in the Best Animated Feature Film category is 'Song of the Sea' – about two children who live in a lighthouse.
It is edited Darragh Byrne, son of retired vet Jim and local business woman Eileen Byrne, from the Baltimore Road.
The film, which is beautifully animated, shares the same director – Tomm Moore – as 'The Secret of Kells,' which was nominated in 2010 for an Oscar in the same category.
'Song of the Sea' tells the story of Saoirse, the last of the 'selkies' (half seal), who escapes from her grandmother's home. Her home is a lighthouse where she lives with her brother Ben and father Conor.
It features a strong cast providing the voices, including David Rawle (from 'Moone Boy'), Brendan Gleeson, Fionnuala Flanagan, Jon Kenny, Pat Shortt and Lisa Hannigan,
It was premiered at the Toronto Film Festival in September to a warm reception.
The Oscars will take place in Hollywood on February 22nd.