Brownie's Bite - Food with chef Matthew Brownie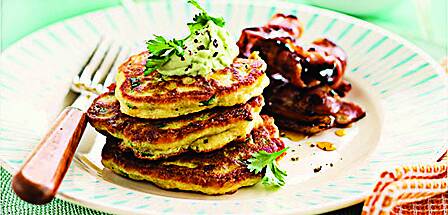 SUMMER in Ireland is just not complete without sweetcorn to add to our hot humoured meals. It is one vegetable that children enjoy even if they are troublesome about eating their greens; few kids tend to reject the bright yellow cobs of sweet, juicy corn. It is a variety of maize with a high sugar content and it has the ability to naturally change in the genes and control the conversion of sugar to starch inside the corn kernel. When harvested the leafy stalk produces ears, which contain the grain, which are actually seeds called kernels. Maize kernels are often used in cooking as a starch.
Health benefits
Cooked sweetcorn increases levels of ferulic acid, which has anti-cancer properties.
Pop Corn
Corn kernels also can be used for popcorn, also known as popping corn, which is also a type of maize that expands from the kernel and puffs up when heated. Popcorn is able to pop because, like amaranth grain, sorghum, quinoa, and millet, its kernels have a hard moisture-sealed hull and a dense starchy interior.
When heated, pressure builds within the kernel, and a small explosion or pop is the end result. Some strains of corn are now cultivated specifically as popping corns.
Sweet corn salsa
Mix in fresh cooked corn kernels in a bowl, add roasted red pepper, sliced red onion, chopped coriander a splash of olive oil and balsamic vinegar, serve in the middle of a plate and place cooked chicken drumsticks on top with a dollop of Garlic aioli.
Sweet Corn three egg omelette
In a bowl add three eggs and freshly boiled sweet corn, Whisk together and place in a non-stick hot pan and whisk until cooked through. Place on a round plate served with crispy streaky bacon
Boiled sweet corn on the cob with melted butter
Fill a large pot of about 3/4 full of water and bring to the boil. Stir in sugar and lemon juice, dissolving the sugar. Gently place ears of corn into boiling water, cover the pot, turn off the heat, and let the corn cook in the hot water until tender for about 10 minutes. Take out and serve with small knob of Butter.
www.facebook.com/tlcletsgetcooking
www.facebook.com/matthew.brownie.77
www.scratchmypork.com
RECIPE
Sweet corn fritters with bacon & avocado cream
Here's a recipe that I love to make at home with my kids – try it!
1¼ cups self-raising flour
1 spring onion, finely sliced
1 small bunch coriander, finely chopped
1 can sweet corn kernels
Salt and cracked pepper
2 eggs
1 cup of warmed milk
1 tablespoon baking soda
40g butter, melted
Oil, for cooking
8 rashers streaky bacon
Maple syrup
1 avocado
2 tablespoons lemon juice
1 tablespoon sour cream
Method
In a large bowl, combine the flour, onion, coriander, corn and seasoning, and toss well to coat the ingredients in the flour.
In a separate bowl, whisk the eggs. Mix milk with baking soda and butter, and then add to eggs. Gently fold wet ingredients into dry to make a spoonable batter.
Heat a little of the oil in a frying pan and add spoonfuls of the corn mixture. Cook for 2 – 3 minutes each side until golden and puffed. Set aside in a warm oven while cooking the remaining mixture.
Meanwhile, spread the bacon on a lined tray. Brush with maple syrup and season with pepper. Grill for 4 – 5 minutes until crispy or done to your liking.
Combine the avocado and lemon juice, and mash together until smooth, then mix in the sour cream and season to taste. Serve the fritters in a stack with crispy bacon on the side and a dollop of avocado cream.