BY BRIAN BYRNE
IT could have been called the Haomao, its name in its home country, China. But the Ora brand called it the Funky Cat for Europe, though they don't show that name anywhere on it.
Still, this latest electric car from Chinese Asia is an engaging and well-presented motor.
Stylistically it has elements of VW's Beetle, Fiat's 500, and BMW's Mini, which might have been a recipe for mish-mash.
That's not at all the case, and Funky Cat turned out to be a consistent crowd-puller and begetter of smiles everywhere I parked it during my review time. I reckon I may have even sold a couple.
Ora is the electric car division of Great Wall Motors, which at one time sold a pick-up here that wasn't brilliant in perceived quality or comfort.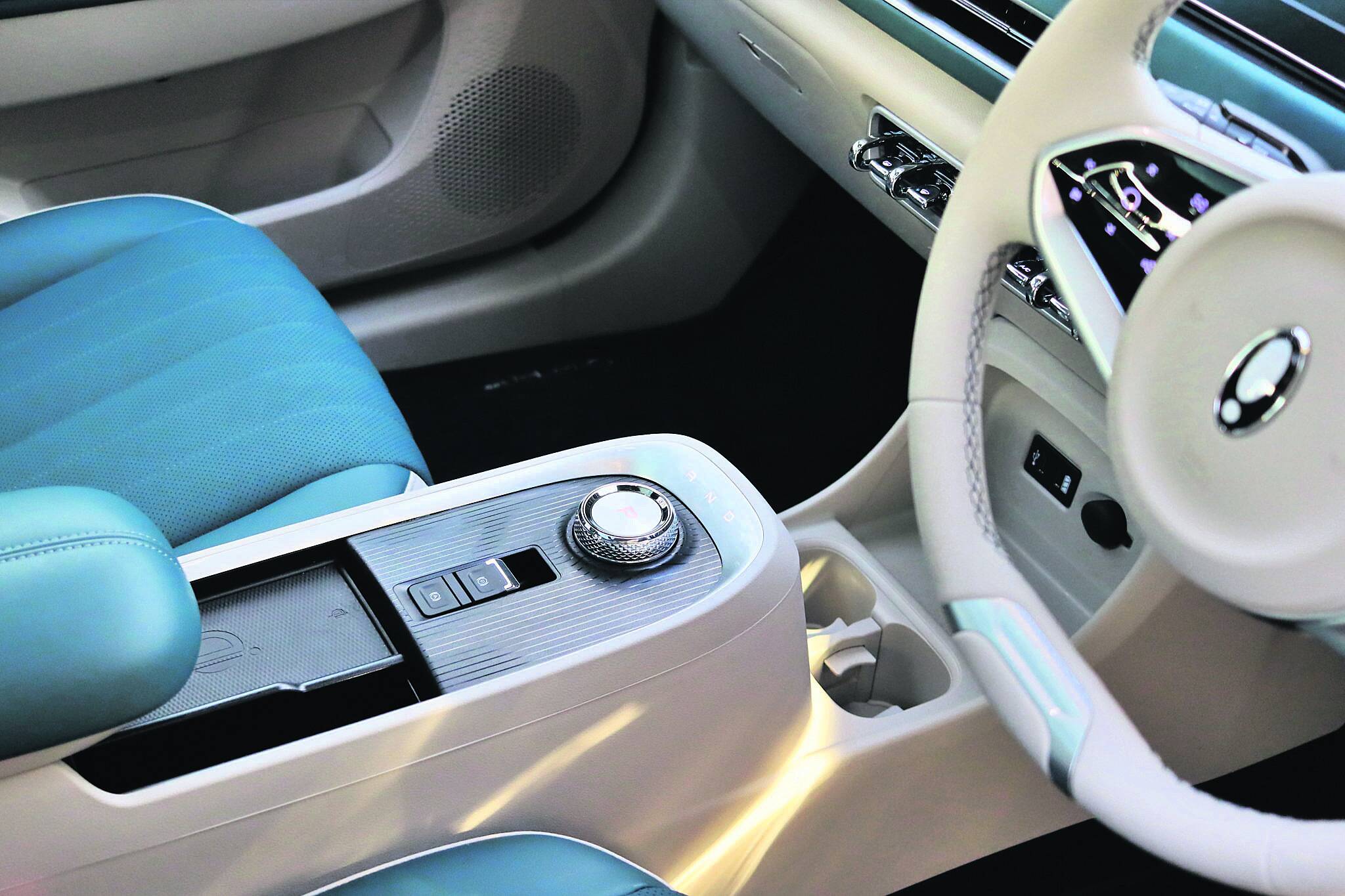 They have learned well, though, and one of the first things you realise when you get inside the Funky Cat is just how well finished it is. High quality trim materials, in a style theme without the extreme flourishes of design which can be a feature of cars from continental Asia. Aesthetically, I felt very much at home, even in the 60s-retro colour scheme of blue and ivory dashboard and seats.
The styling makes it appear smaller, but in size the Funky Cat is in the same space as the VW ID3, therefore a compact family car. There's a nice sit-up driving position, and adequate headroom throughout.
The boot, at 288 litres, is smallish for the segment, probably in part because of the batteries that run under the floor.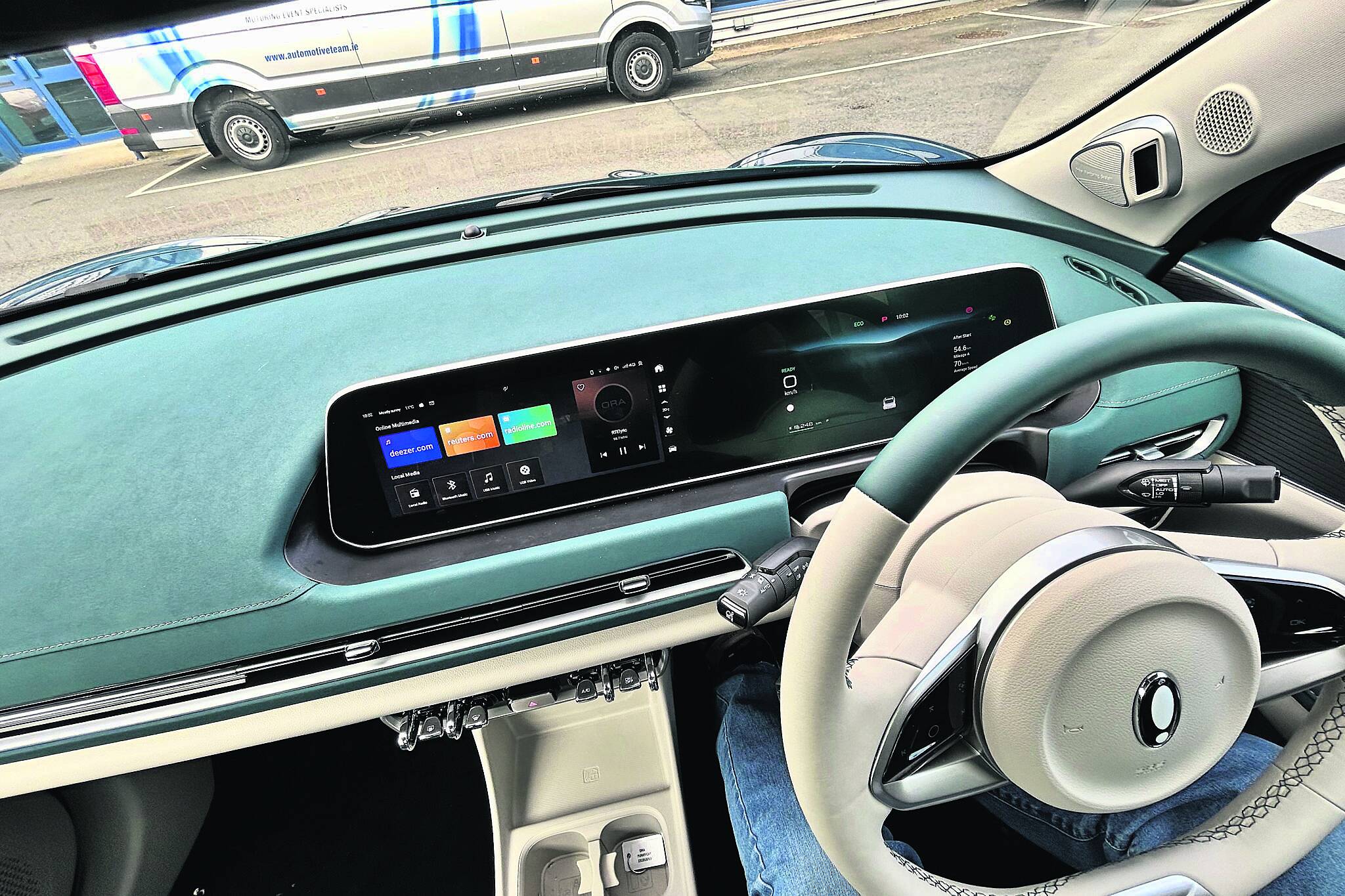 A long enclosure stretching from the centre dash houses both the driving information and the navigation-entertainment screens.
There are light and dark background options, but the former is too white and eclipses many of the function indicator lights, which are small.
Mini-style toggle switches operate the primary climate functions, but managing air direction and temperatures requires delving into the screen menus. While the radio volume can be operated from the steering wheel, there's no option even on the screen for the passenger to turn sound up or down … a strange omission for anyone who drives regularly with the other half.
The Funky Cat had another peculiarity — a 'Beijing Belinda' regularly cautioning me, ever so polite but with a certain tone of insistence, to 'Pay Attention to your Driving' and similar.
Thing is, Belinda speaks up even when one is driving perfectly. And there's an 'Emergency Steering Programme Implemented' flash that also regularly comes up on the screen for no good reason. These initially amusing but eventually irritating things can be switched off by another dive into the screen menu … but they always default to 'on' when you get back into the car.
Beyond these, the Funky Cat proved quite a joy to live with. Very comfortable, though, on poor back road surfaces as the heaviness associated with the traction battery becomes apparent.
There's EV acceleration sprightliness but you're never going to be tempted into throwing the car around on a hill-climb road. There are some cars that make you smile just because they are. This is one of them, the cute exclamation mark-style brand logo on the bonnet emphasising it.
The electric range for this upper-grade version indicated around 420km, and I found it on a variety of trips to be dependably accurate, and adequate.