THE clocks have gone forward and the longer evenings have finally arrived which can only mean one thing – the lawn mowers are out.
This is the traditional time of year we all get stuck back into our gardens and other outdoor maintenance work and the good news is that there's plenty of expertise available locally to help us do it as successfully and safely as possible.
A wealth of knowledge is on hand at Bandon Co-Op's three stores in Bandon, Enniskeane and Kinsale thanks to each of their in-store experts who are there to share their vast experience. They will advise customers on what machinery is needed to suit each individual's needs to avoid potentially expensive ill thought out investments; how to use the gear and importantly how to maintain it.
Lots of pieces of equipment, especially the lawn mower, won't have been in use for several months and there's a good chance that lots of us found it wouldn't start after being poorly stored all winter.
LAWN CARE
On that note, Jock Ryan, Power Tools Sales Expert, Bandon Co-Op, Kinsale always recommends that in autumn you remove or use the remaining fuel in the mower, or any machine.
'If the fuel tank is still pretty full, we have fuel additive which prevents your fuel from going off and it will prevent problems when spring comes around,' he advised.
'When autumn comes around again I would recommend that you remove or use the remaining fuel in whichever machine you're dealing with. It's also worth remembering to spray all moving parts with WD40 to prevent parts from rusting. After cleaning be sure to store the machine in a dry place.
When you are ready to get stuck in to the mowing, the advice is to firstly check the tyre pressure.
Jock explained: 'By taking this step you'll ensure a level cut.'
He added: 'It's also a very good idea to check the lawn and hedging for any foreign objects such as sticks and stones etc. which may get caught up in your cutting blades and cause damage.'
Suitable storage is also essential to maintain your mower. They supply ride-on covers and mower covers for those that don't have the luxury of a garage.
GENERATORS
The co-op stores also stock an extensive range of generators, and crucially have the safety expertise available to go with them.
Ed Forde, Store Manager, Bandon Co-Op, Enniskeane says: 'We can spec supply and set up anything from 2800 watts to 6500 watts straight from the store or supply larger generators to order.
'A reliable and suitably-spec-ed backup generator will keep your freezer, well-pump and heating running during an outage, not to mention the help it can bring to small children, the elderly or infirm.'
They also supply and assist with larger commercial or agricultural applications: 'Our specialist will visit the site and assess your needs whether it be a PTO driven or diesel powered unit.
'We also stock all cables, appliance outlets, sockets and supply changeover units and are more than happy to talk you through the options.'
FUEL STORAGE
Ed continued: 'Our in-store experts can advise you in relation to fuel storage and preservation products available to avoid the frustration of having the generator and cabling in place only to discover that the fuel has lost its punch and is causing your machine to fail to start.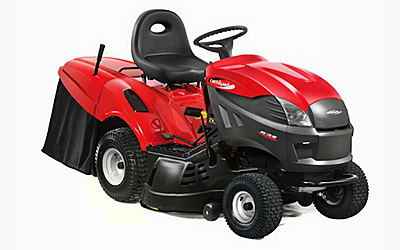 'We will also be able to give you a rundown on how to maintain and care for your generator enabling you to always have a machine you can rely on when you need it most.'
If you have any other questions, feel free to visit us in Bandon, Kinsale or Enniskeane, call us on 023 8841409 or log on to www.bandoncoop.ie