Fresh from leading Kilmeen to the county junior B football title last Friday night, it's not too difficult to guess what captain Ray Collins (30), an Ray Collinsaccountant in Bandon, chose as his career highlight...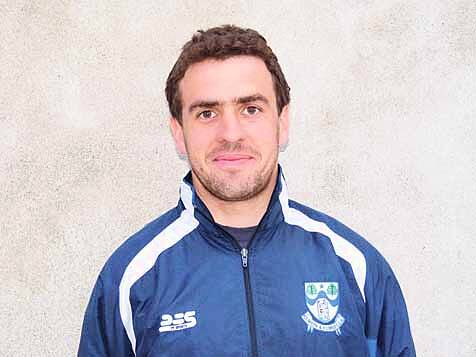 Rate yourself on a scale of 1 to 10 on how funny you are?
I'd say maybe a 7 after a few pints with the lads!
Highlight of your sporting career? Captaining my club to win the county junior B hurling championship title in Páirc Uí Rinn last Friday night.
Most dialled number on your phone? Home – telling the mother get the dinner ready because fast I must go training!
What's your karaoke song? I'm a terrible singer but I have done a few duets on some Oasis classics when pushed.
Tell us an interesting fact about yourself? I'm actually a handy cook.
Best-ever holiday? Ayia Napa in Cyprus. Fantastic scenery...
If you won the lotto what would you buy first? A farm.
Separated at birth, who's your celebrity twin double? Not too many celebrities with curly hair out there so hard to choose.
What's your favourite word? Super job!
If you could change any part of you what would it be? I could do with being taller. Also I have broken my nose so many times playing hurling and football that I need a replacement one.
Your most treasured item of clothing? Obvious enough, my football boots.
Favourite cartoon? The Simpsons.
If I was an animal then I would be a ... horse. I'm not known for the skilful stuff on the pitch but do a bit of grafting so I'm akin to a very small horse.
What question would you liked to have been asked in this interview? If you could go back in history where would you go? Back to August 22nd, 1922 to save Michael Collins.