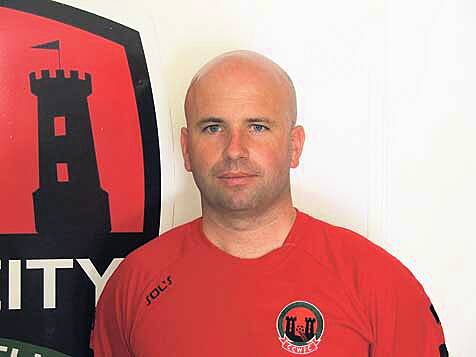 Rate yourself on a scale of 1 to 10 on how funny you are? 6.
Highlight of your sporting career? As manager, it has to be when Bandon were promoted to Munster Senior League Premier Division for the club's first time.
Most dialled number on your phone? Richard Holland's and I can't give it out!
What's your karaoke song? Lady in Red.
Tell us an interesting fact about yourself?
I choose to have no hair on my head!
Best-ever holiday? Marbella 2015, my wedding.
If you won the lotto what would you buy first?
Leeds United FC.
Separated at birth, who's your celebrity twin double?
Peter Stringer.
What's your favourite word? Clean sheet.
If you could change any part of you what would it be?
My big feet.
Your most treasured item of clothing? Signed jersey from the first player to play in England I worked with.
Favourite cartoon? Family Guy.
If I was an animal then I would be a ... tiger.
What question would you liked to have been asked in this interview? Who would you sign – Lionel Messi or Cristiano Ronaldo?