Barryroe's Claire Sexton (18) recently captained Sacred Heart Secondary School to a Munster schools' senior camogie double, but in the ensuing celebrations wasn't forced to sing her favourite karaoke song which is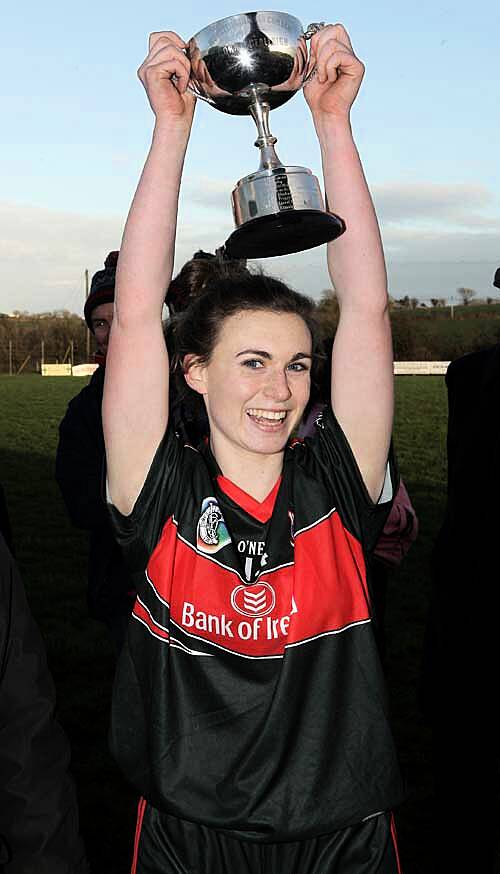 Rate yourself on a scale of 1 to 10 on how funny you are? Nine, but unintentionally.
Highlight of your sporting career? Raising the Munster schools' senior cup for Sacred Heart Secondary School as captain for the first time just recently after we beat Midleton in the final.
Most dialled number on your phone? *100# to check my credit.
What's your karaoke song? I wouldn't be first up to sing but it's 'Come on Eileen' if forced.
Tell us an interesting fact about yourself? I'm petrified of cats.
Best-ever holiday? Definitely Disneyland.
If you won the lotto what would you buy first? Flying lessons and a green Mini Cooper (like Mr Bean's).
Separated at birth, who's your celebrity twin double? Whoopi Goldberg...seriously, I can't think of anyone.
What's your favourite word? Dyslexia, but don't ask me to spell it.
If you could change any part of you what would it be? I wouldn't mind being taller.
Your most treasured item of clothing? Anything in my older sister's wardrobe.
Favourite cartoon? Scooby Dooby Doo!
If I was an animal then I would be a ... a mouse. My nickname was Speedy Gonzales when I was small.
What question would you liked to have been asked in this interview? Who is your sporting hero? The answer, of course, is Jennifer O'Leary!