Living at home in Newtownshandrum and playing with her club Milford, Cork's senior camogie captain Ashling Thompson (25) is a Rebel fanatic, but she does have a soft spot for Kusadasi after her escapades there on holidays.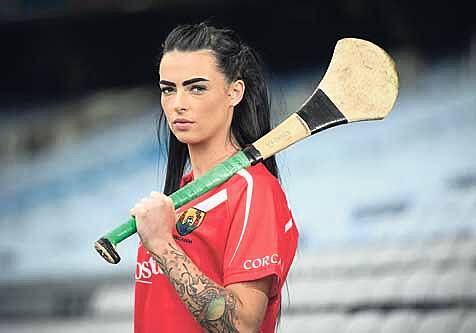 Rate yourself on a scale of 1 to 10 on how funny you are? 7.
Highlight of your sporting career? Winning my first All-Ireland club title with Milford.
Most dialled number on your phone? My mother.
What's your karaoke song? Anaconda by Nicki Minaj (pun intended).
Tell us an interesting fact about yourself? When I was a small child I used to think that the pick 'n' mix in the L&N (now Super Valu) was free so I would casually go along with my mother for the weekly shop and plonk myself down on the bags of mosspeat that lay next to the pick 'n' mix and munch away for the hour, happy out and then leave the shop like a boss!
Best-ever holiday? When I went to Kusadasi with my cousin. Let's just say we shouldn't have made it home alive. It was quite eventful to the point of no return. I'll leave it at that!
If you won the lotto what would you buy first? A lifetime supply of false eyelashes in case a drought came into effect, followed by an Audi Q7.
Separated at birth, who's your celebrity twin double? Megan Fox on a bad day! A really, really bad day! Actually, let's be realistic here. Maybe if she got struck by a bus, in the face, twice. We both have black hair so ...
What's your favourite word? Jano what I mean 'like'.
If you could change any part of you what would it be? My belly button as it failed to make the decision of whether it was in or out.
Your most treasured item of clothing? My holy communion dress, obviously.
Favourite cartoon? Tom and Jerry.
If I was an animal then I would be a ... greyhound so I could run faster than Briege Corkery.
What question would you liked to have been asked in this interview? What's the difference between a hare and rabbit?