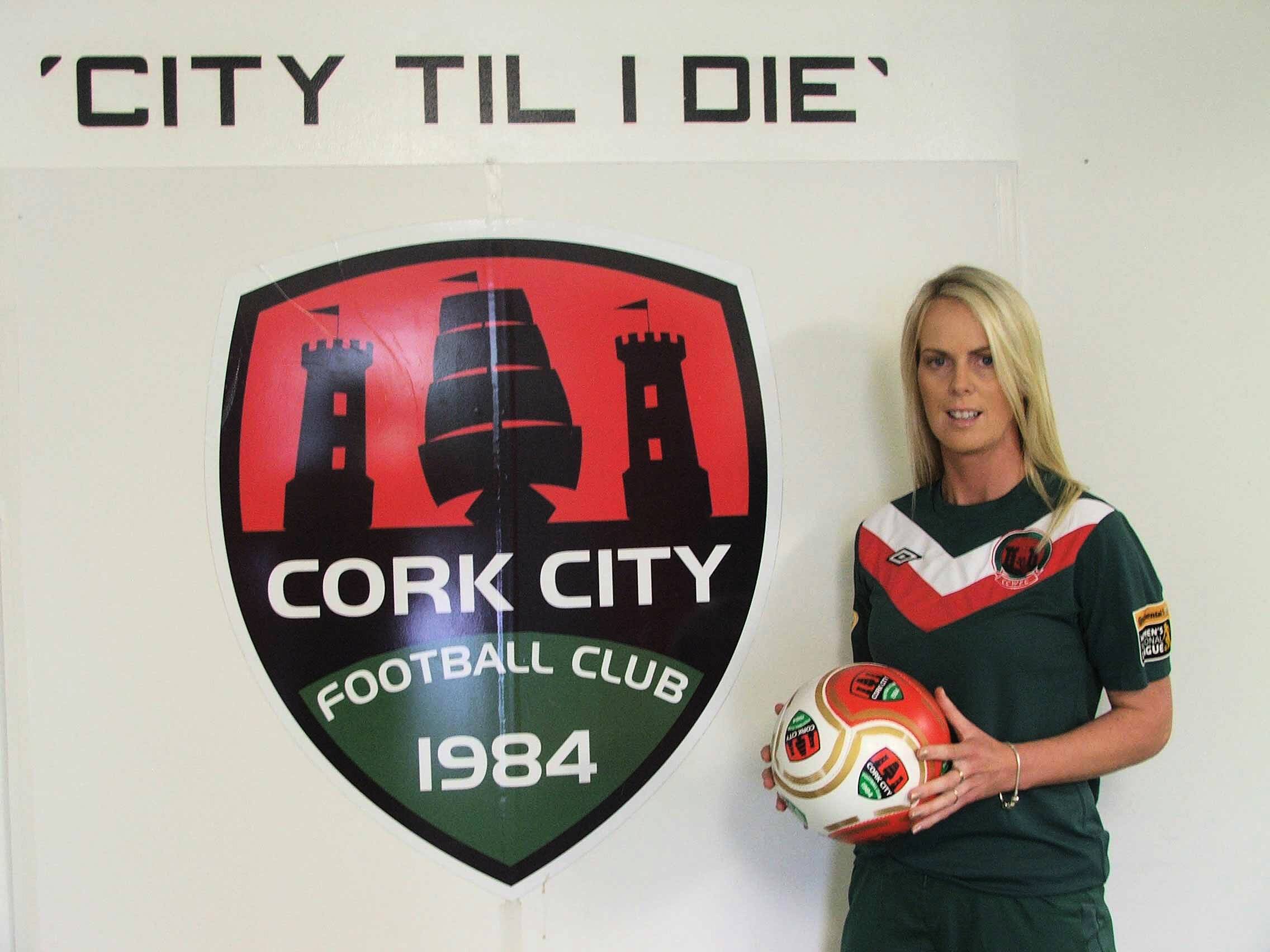 NEW Cork City Women's FC signing Barbara O'Connell wants to put Cork football back on the map.
The experienced midfielder is arguably the most successful player in the history of the Cork Women's Soccer League having picked up an incredible 24 winners medals, many as captain of Wilton United.
O'Connell will bring huge experience to Cork City Women's FC, as new manager Niall O'Regan sets about getting the club ready for the WNL kick off in September.
'I'm really looking forward to playing against tougher opposition on a regular basis. I'm also looking forward to helping Cork City Women's put Cork football back on the map as it was frustrating to see bad results over the years which didn't justify the talent in Cork,' said O'Connell, who has also lifted the FAI Intermediate Cup in 2012 and 2013.
'The management was the main factor in my decision to sign as I've worked under Niall O'Regan over a decade ago and have great respect for him.'
Cork City Women's manager Niall O'Regan said: 'Having Barbara sign for the club is a huge start and really lets all the girls know that now is time to challenge themselves to play at the highest level possible.'
The Leesiders will be running an open training session this Saturday (July 18th) at 10am in Bishopstown. Any player who is interested in playing football in the Women's National League is urged to attend.