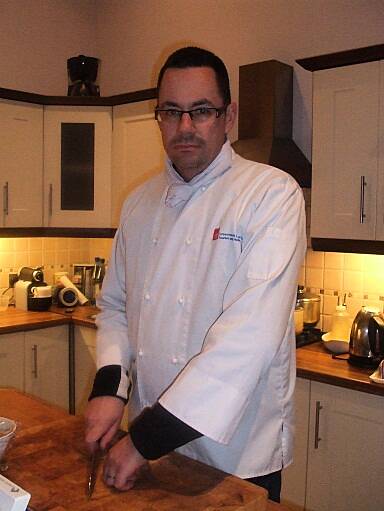 I have lived in Ireland for almost 20 years now, from Dublin to West Cork, travelled all around it and boy, do I see different sides of life throughout, especially when you compare city and country. When it comes to cuisine there are differences like the tradition of eating Tripe in Cork to that of eating coddle in Dublin. However, one thing I've struggled with, but nonetheless grown used to after eight years of living in West Cork, is the idea of the 'working man's lunch'.
While cheffing in various establishments around West Cork, very often a waitress or waiter would comment, as the order was being put to me, 'they are working men Matt'. For a long time I really didn't take much notice, but eventually I started to realise that the side bowls containing vegtables, mash, chips etc were being emptied within minutes and sent back to be filled up again.
As a chef, this was a completely now concept to me - the giving of extra veg, mash and/or chips free of charge, and all the while the portion control was going out the window. The discussions I had with the service staff regarding this never lasted long because the customer couldn't be left waiting because for what they had asked for.
Over time I have adapted to the idea of the working man's lunch, while still trying to come to terms with the idea that we're all working and deserve our meals the same as everyone else. The West Cork concept of a 'working man's lunch' however, seems to suggest that, unless you are out farming, in construction or are involved in any sort of hard physical labour then you are in some way less entitled to these nourishing seconds. Now, obviously I'm having a bit of fun with this, but definitely the working man's lunch seems to be one of those things that really sets West Cork apart from other parts of the country.
I'd like to dedicate this article to Gretawho works at The Sibín near Baltimore - I've had a good laugh with her over the years - but it does seem that every docket for a meal order that she's given me is for a working man's lunch. A word of advice - get the extra veg and mash yourself the next time Greta!
If you would like to contact me:
www.facebook.comtleletsgecooking
www.facebook.com/metthew.brownie.77
www.scratchmypork.com
A Brownie Point...
Microwave cooking was discovred accidentally, when a chocolate bar melted in someone's pocket near where experiments were being carried out.
Recipe:
Pan-fried scallops, crab claws and prawn salad
Try this yummy fresh summer seafood salad - it really is something special.
Chef's Tip:The fresher the seafood the better the final dish, and what better way to ensure freshness than by buying localy - West Cork seafood is among the best there is.
Ingredients:
Three Scallops
Five prawns - pre-cooked
Four crab claws
One chilli (use a bird's-eye if you like it hot)
One garlic clove, finely chopped
Finely grated zest and juice of one lime
One tbsp soysauce
One tbsp sesame oil
200g large peeled cooked prawns
140g young spinach leaves, washed and dried
Two avocados
Method:
1, Finely chop the chilli, removing the seeds if you don't like too much heat.
2. Mix in a large bowl with the garlic, limezest and juice, soy sauce and sesame oil, then tip in the prawns and toss to coat.
3. You can leave the prawns to marinate in the fridge for an hour or so.
4. Lift the prawns out of the marinade. Toss the spinach in the marinade until coated, then tip into a serving dish.
5. Slice the avocados and tuck pieces in amongs the spinach with the prawns.
6. Pan fry the scallops on each side along with the crab claws in a small amount of olive oil.
7. Place the scallops and crab claws on top of the serving dish.
8. Serve straight away.