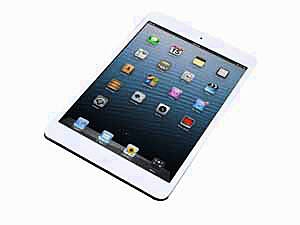 A SKIBBEREEN-based company which provides web training for the elderly is among the recipients of funding from a KBC Bank initiative.
Ludgate in Skibbereen is one of a number of innovative community groups in Cork have been awarded the funding through KBC's 'Bright Ideas' community support initiative.
Six projects from Cork city and the surrounding areas have been selected for funding and are among a total of 40 winning projects nationwide recognised by KBC Bank this year. They will share in a €100,000 pool donated by KBC as a way to support groups and individuals who are working to transform their communities, and who require funding to continue with the great work that they are doing.
Members of the public can now vote online at www.kbcbrightideas.com for their favourite initiative to become KBC's Brightest Idea and receive an extra €5,000 funding.
Aidan Power, director of marketing and corporate affairs at KBC Bank Ireland said the programme is about recognising innovative thinking and giving local projects in the Cork area a chance to shine with the help of funding and support.
'I am pleased to say that the public can also get involved this year and vote for their favourite project to receive additional funding. I would encourage people in Cork to get behind their local projects and get voting for KBC's Brightest Idea for better communities in 2015,' he said.
Over 300 community groups and individuals applied to KBC's Bright Ideas for funding this year. Entries were reviewed by independent judging panels at a local level. This year's 40 winning projects address a variety of social needs in local communities, and include a range of urban regeneration, learning and development, sports and play, care and well-being initiatives.
The Ludgate Centre in Skibbereen received €2,500 in funding for a programme that will introduce the elderly to digital technology. The funding will go towards the purchase of iPads and a six-week training programme.
Other recipients included Glounthaune Tidy Towns (€5,000) for their Funtastic Kiddy Ecotrail – a biodiversity and sustainability learning experience for 4-12 year old children, and the Rainbow Club for Autism in Mahon.
For the full list of winning initiatives visit www.kbcbrightideas.com