WORK on preparing the site for Skibbereen's new community school commenced this week.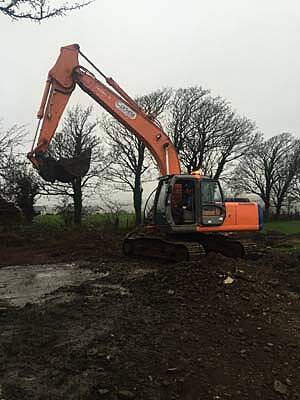 BY JACKIE KEOGH
WORK on preparing the site for Skibbereen's new community school commenced this week.
The Skibbereen school – which will include top-of-the-range sporting facilities, both indoor and out, as well as a huge campus to accommodate 900 students – is but one of a bundle of five schools that was announced by the former Minister for Education, Ruairi Quinn, in 2012.
The contract for the Skibbereen Community School, which will involve the amalgamation of Mercy Heights, De La Salle and Rossa College, has been awarded to BAM Contractors.
The original West Cork bundle included the construction of a new Gaelscoil in Clonakilty and a new primary school called St Eltins in Kinsale – two projects that have already been successfully completed.
The developments were part of a larger announcement that included 270 other school buildings and initiatives nationwide – a programme that was estimated to cost €1.5 billion and create 18,000 jobs between 2012 and 2016.
The search for a suitable site had delayed the Skibbereen project for a time, but Fine Gael TD, Jim Daly, said: 'It is now all systems go.'
Mr Daly said: 'I am pleased that work has finally begun. An initiative as large as this will,' he added, 'bring tremendous educational and employment benefits to the local community.'
The Fine Gael TD said the new school would also cater for the rapidly rising numbers of students looking for secondary school places. And he commended the staff and boards of management of the three existing school 'who have worked so hard over the years to bring about this development.'
Mrs Catherine O'Keeffe, a former town council member and the local authority representative on the Cork Education and Training Board, said: 'This news is most welcome.'
Mrs O'Keeffe, who had been lobbying for a new amalgamated school for Skibbereen for a long number of years, said: 'It is very encouraging to hear that the school will be completed in 2016. This is fantastic news for Skibbereen.'
The Skibbereen-based company, Casey Plant Hire, started work on the site on Monday morning. The company has been engaged to make a road into the site and to create a compound for the building contractor, which will include site offices and other facilities.