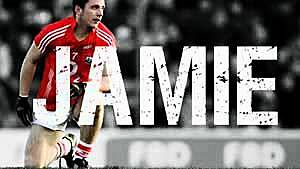 THE 'Jersey Shore 5K Fun Walk' is taking place again this year on July 10th, and is organised by the Rosscarbery Ladies Football club.
It was held last year in conjunction with Marymount and proved to be a huge success.
'This year, following an unanimous decision, we chose to run this event in conjunction with a very worthy local charity,' said Adrian Roycroft, chairperson of Rosscarbery Ladies Football club.
The chosen charity this year is the Jamie Wall fund. 'Who could be more deserving than Jamie Wall?,' he asked. Jamie was dealt a severe blow a year ago this month, following surgery on his back, and is now confined to a wheelchair.
Since his injury, he has been undergoing rehabilitation in Beaumont Hospital and the NRH in Dun Laoghaire, and has spent almost eight months in hospital.
'The monies raised for Jamie will support his ongoing rehabilitation and his goal of living a full independent life. Jamie will participate in the walk and give a talk afterwards,' said Adrian.
The event will take place at 7pm, beginning at Ardagh pitch, Rosscarbery and will be lead by Cork's most loyal supporter, Cyril Kavanagh and his band. 'Cyril and his gang joined us last year and everyone marched behind them, this added a festive feel to the occasion and was a great social gathering, young and old enjoyed the get-together,' he said.
'We hope that this year will be well supported and appeal to all to get behind us in making this event a success,' he added.
Mags O'Donoghue, fundraising co-ordinator can be contacted on 087-9263693. To find out more about Jamie, see friendsofjamiewall.ie