Southern Star August 22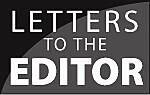 A CHARA – The people of West Cork deserve congratulations on their great work in commemorating Diarmuid O'Donovan Rossa. They are lucky to have such people as Gabriel Doherty of UCC, a great source of information and inspiration on the life and ideas of O'Donovan Rossa.
The community effort was a huge success and Declan McCarthy of Skibbereen also did amazing work and gave great leadership and commitment. West Cork is very lucky to have such people, who are young and energetic, to lead the historic celebrations. West Cork has shown the way; hopefully the rest of the country will follow suit in the years ahead.
Archon's article, 'Classic Case of Revising History,' was highly informative. I was not aware that the gutter press of the time, the English 'Daily Telegraph' had printed lies about O'Donovan Rossa on the occasion of his death.
It was really shocking to learn that these lies were repeated at the time of the recent State commemoration, in spite of being refuted by both O'Donovan Rossa's widow in 1915 and by Shane McKenna in his recent book. As an Irish taxpayer I do not want to pay for such insults to a hero's memory and will be raising the matter with TDs and the Minister for the Gaeltacht.
O'Donovan Rossa was of course a great internationalist, at a time when that was unusual, as could be seen by his organising a march on behalf of Poland and small nations in Skibbereen. It was also great to learn that Karl Marx's daughter, Jenny Marx, has campaigned to have O'Donovan Rossa released under an Amnesty, which duly happened.
I also agree with your letters correspondent, Noel Harrington, that commemorating O'Donovan Rossa is essential to our pride in a united independent Ireland, which has indeed yet to be achieved. Would O'Donovan Rossa be happy with present policies, with the ongoing destruction of rural Ireland?
It is also unfortunate that Irish men and women are still being imprisoned for the very same beliefs as he professed, and I think that, if an Amnesty Association were re-founded, to try to achieve a national revival of his ideals, which have been sadly neglected, he would once again have served his country, even 100 years after his death.
Proinsias Ní Mhurchú,
Sráid an Mhóta Íocht,
Baile Átha Cliath 2.