Southern Star May 9 2015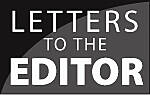 SIR – Amid all the hype of the forthcoming marriage referendum on May 22nd, the proposal to lower the age of candidates eligible for a crack at the presidency seems to be sidelined as a non-event. At the moment, if you want to get a chance at winning a seven-year lease on the former vice-regal lodge in Phoenix Park, you have to be over the age of 35.
The other little-known referendum proposes to lower this age to 21 and while equality is the name of the game in the marriage referendum, where is the equality in denying those aged between 21 and 35 the chance to become president of this nation of equality?
To stand for election to the Dail a candidate must be at least 21, which means a government minister or even Taoiseach can be in their twenties or early thirties and make important national decisions, a power which is nil in the office of president. In France, the nation which inspired our own republican ideals, you can stand for its highest office from the age of 18 and it is a role that holds much more power and responsibility than the one in Ireland.
It's not an easy candidacy to attain. The road to the Áras is a long one. A candidate must swim the murky waters of the political party nomination process and if anyone aged between 21 and 35 can achieve it then surely that shows they have the determination and experience to hold such a prestigious office. To state that a person under the age of 35 is too young to become occupier of the big house in the park is a statement built on flimsy foundations. Think of our recent history, and a certain Michael Collins. He never even reached his 35th birthday, but in his 31 years he had become a TD, a minister for finance, commander-in-chief of the national army, a director of secret intelligence and chairman of the provisional government.
Yes, they were different times. In fact, they were dangerous times, but there is no such predicament like that for today's president which makes the job for him or her even more easier!
So when you go and grant gay couples equality in the marriage referendum on May 22nd, do likewise with the presidential voting age and give those aged between 21 and 35 their equality and right to run for the highest office in their land.
Lily Murphy,
Chetwynd,
Cork.