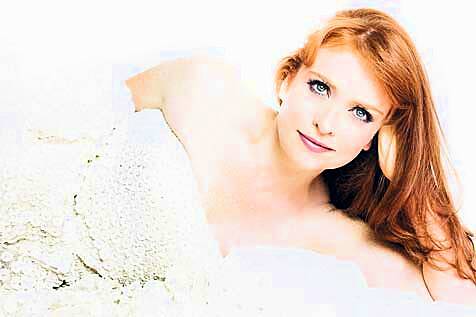 CORK singer Maxine Linehan may be a long way from home, but home is never far away.
These days the one-time barrister, who decided to pursue her true passion in New York, has been getting phenomenal reviews for her night club performances and on the release of her new album simply titled, Beautiful Songs.
Maxine's first love has always been the stage and she was gifted with a powerfully beautiful voice that has amazing flexibility and range. Since arriving in New York almost 15 years ago, the former Crosshaven student has taken a detour from her once-promising career as a leading corporate lawyer to pursue the more uncertain path in the entertainment world.
Her Dad had instilled in her a commitment to diligence and hard work.
He was the one who told her that if she was going to pursue an entertainment career, she should have a real job to fall back on – that's where law came in.
Now years later, she reflects on those words and much more when she sings the litany of popular standards from back in the day to the more contemporary songs that have inspired her generation and younger ones as she takes the stage in some of New York's most recognised and important night clubs and halls.
In addition to being recognized and praised for her vocal abilities, she has also received rave reviews for her acting.
In 2012 she took on the monumental task of bringing to Off Broadway, the one-woman play, Bronte: A Portrait of Charlotte and the critics loved her.