Southern Star, 3rd January, 2015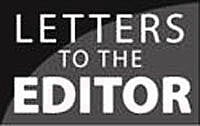 SIR – Following a total knee replacement, I had the privilege of two weeks' convalescence in a community support bed in St Brigid's Ward, Skibbereen Community Hospital.
I am truly grateful for the great care provided by all the staff – nurses, carers, physio Suzie – Dr O'Shaughnessy and Dr Creagh. The happy, caring atmosphere was a joy to witness and was simply wonderful.
A heartfelt thanks to everybody who was so kind to me and looked after me so well.
Sincerely,
Maureen Keane.
Rahine,
Church Cross,
Skibbereen.