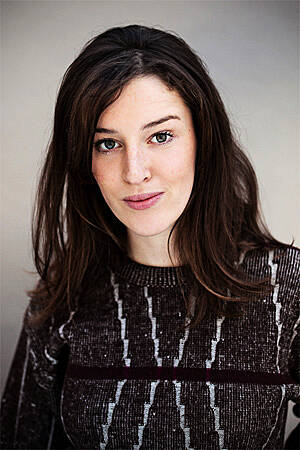 West Cork actress, Aoife Williamson, made her New York theatre debut this week.
Aoife Williamson from Johnstown, Kilmichael, played the lead in Charles Mee's 'The Perfect Wedding' when it opened in The Atlantic Theatre in New York on Wednesday night, March 4th.
The play is an 18-character absurd comic love story: The perfect wedding goes awry when the groom runs into the woods and leaves a confused and broken Meridee, played by Williamson, to pick up the pieces.
Directed by the celebrated, Matt Dickson, with a fresh cast of talented actors this play looks like it is going to be a winner.
Aoife, who has acting in Ireland for the last 10 years or so, told The Southern Star she decided to move to New York in 2013 to 'follow the American Dream.'
She spent the last two years in intensive training with the Atlantic Acting School and now it looks as if all her hard work has paid off.
'Coming from the countryside in West Cork, it's hard to imagine that we can have these opportunities,' she said, 'but it just goes to show, dreams do come true.'
After this run, Aoife already has two more plays lined up with the Atlantic Acting School for later this year.