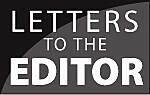 SIR – It was galling to hear Enda Kenny being compliantly negative recently because Greece has the cheek to call a democratic referendum of the people on whether cruel conditions being forced on the entire population of that great country by the powerful 'troika,' none of whom have been elected by anyone in the EU, will be voted for.
Kenny and his cronies are, of course, desperate to avoid the blame and the shame of not having had the courage of the Greek government in the face of the same people who bled us dry of our wealth and health, condemning us to a fate from which Ireland will never recover. Despite the upbeat lies of 'wonderful economic recovery' in this
sorry land, the people of Ireland are poorer now that in 2008, since the stripping away
of all income, wages, pensions, social welfare and every service once designed to benefit the nation, have all but destroyed by the new regime of constant austerity.
The former liveable wage of a dozen years ago will never to be recovered in part, not to mind in full. All the extra taxes we suffer are called something else in the world inhabited by our rulers, who care not a jot for the suffering of the Irish citizens, who are continuously joining the scrapheap on a daily basis. The powerless and fearful ones.
Every social issue is one of unrelenting cruelty by a government determined to 'earn' the blessings of the assorted bond-holders and shady institutions for giving them more than asked for, and before every 'deadline' date. The Greece government ask for support from Ireland and Kenny and Noonan tell them to just pay up, like
us.
Is there no end to the cowardice of this country, who now will tell us we have no other means of voting about anything to do with questioning the EU dictatorship, ever again. They shame us and call it democracy.
Remember when we were in double referendum territory back then until we got it 'right'? Greece will never stand for anything so unjust and dictatorial. The Greek people are now being put first in Greece by their government, so at least Aristotle and all of the great ancients of that noble country will not be betrayed by the likes of the straw men we have continuously elected to government in our own country of weaklings.
Stand up for Greece, she knows full well what every other member State of the EU is afraid to admit. The EU-euro is all washed up. Greece could be a convenient scapegoat for Europe's failure.
Do not abandon altogether our empathy and understanding for Greece because of a 'new system' which even the former tyrants of 20th century Europe would be approving of.
Robert Sullivan,
Bantry.