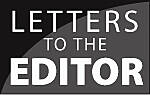 A CHARA – I recently read with dismay reports in The Southern Star of plans to establish a centre in Kinsale to commemorate 'The Wild Geese,' which is intended to honour present-day veterans of the British, American and other armed forces.
The term 'Wild Geese' is a complete misnomer and an insult to the desperate and defeated armies of Sarsfield who, on surrendering after the Treaty of Limerick in 1691, the terms of which were broken immediately, were forced abroad on pain of death by the victorious English army of the time.
There is no comparison between these brave soldiers who were forced to serve in many foreign armies, vast numbers of whom plotted to return and fight again in Ireland, which many did in 1641 (Owen Roe O'Neill) and 1690 (under Sarsfield), and people who freely chose to sell their services to foreign armies, when there is an army here in Ireland who have worked abroad as peacekeepers for many decades.
If any centre devoted to military history is to be built in Kinsale, it should be in honour of those brave soldiers who came with O'Neill and O'Donnell, some from as far away as Tory Island (recorded by the Four Masters), to lose their lives in the pivotal battle of Irish history in 1601 against an English army.
The other group who should be honoured in Kinsale are the women and children who tried to survive in the forests around Bandon-Kinsale, having lost their lands after the defeat and Treaty of Limerick, their husbands being deported with Sarsfield in 1691. These innocent Irish women and children were slaughtered by a special troop of soldiers brought from England for this task, which understandably the local settler population refused to carry out.
Our military tradition in Ireland is a volunteer one, all through our tragic history brave individuals have stood up to occupation and murder, and countless thousands gave their lives in the cause of freedom and justice for our people.
This year, in West Cork, we honour the memory of the great Fenian Diarmuid Ó Donnabháin Rossa, who dedicated his entire life to the struggle for Irish freedom. It would seem that those proposing such a centre in Kinsale have very little knowledge of Irish history.
Kinsale is known for its history, scenery, food and wonderful hospitality to visitors and I would imagine that the town would not welcome the type of political controversy and protest which a centre for veterans of foreign armies might very well bring in its wake. I appeal to all sensible people to oppose the building of this questionable military centre.
Is mise,
Proinsias Ní Mhurchú,
Baile Atha Cliath 2.