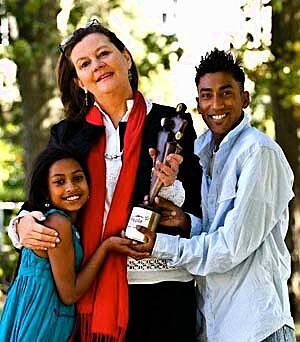 EVERYONE is welcome to take part in the annual walk or jog in aid of Co Cork-based charity Edith Wilkins Street Children Foundation India (EWSCFI) on Sunday, May 10th.
The event begins at 3pm from the car park next to the Royal Cork Yacht Club, Crosshaven and proceeds along the very scenic railway line amenity path to Rabbit Island, Drake's Pool and back. Refreshments will follow later in Cronin's Bar, Crosshaven village.
It's €5 to take part and the entire walk is off the road but you must register from 2.30pm onwards. Donations are welcome. Just turn up on the day. Enquiries to 021 4293514.
EWSCFI was founded in 2003 by internationally acclaimed nurse Edith Wilkins who resides in Crosshaven. The charity provides shelter, medical screening, nutrition, education and above all, hope, security and loving care for around 100 abandoned children at its centre in Darjeeling, many of whom are rescued from child sex trafficking and other abuses. Some of the kids have gone on to third level education.
Many children call the Foundation's drop-in centre daily. There is also a night shelter, a sick bay and the charity is active in the local community in outreach support programmes. Several UCC students and other volunteers from Ireland have worked at the centre in Darjeeling.
Edith Wilkins said there has been a large influx of children following the catastrophic earthquake in neighbouring Nepal on April 25th so extra funding is needed. The Foundation organised a team that is responding to the emergency which, at the time of writing, claimed over 5,000 lives.
The voluntary committee in Cork always welcomes fund raising ideas. For further information e mail: [email protected] or call to the EWSCFI office, Unit 4, Drake Centre, Main Street, Carrigaline. Tel 085-1577317.