Saturday April 25th 2015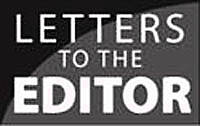 A CHARA – Last year we (the people of Carrigaline) through various local media outlets were informed that the Department of Education were proposing to build a single new secondary school Carrigaline. As far as I became aware at the time, there were two proposals in the running.
One proposal was for an Educate Together secondary school and the other was to be a co-educational secondary school to be run by and along the same lines as the private fee paying Christian Brothers College (CBC) in Sidney Hill Cork a high-achieving fee-paying secondary school for boys only. Already in the pipeline was a secondary Gael Colaiste to follow on from the existing Gael Colaiste primary school serving the more 'established' and, dare I say, 'elite' of the Carrigaline and surrounding areas.
As my children are nearing secondary school age, the thought of having a school run along the same lines as CBC, i.e. having a catholic (small 'c' deliberate) ethos yet ensuring a high standard of academic achievement and excellence, appealed to me greatly – we all want what's best for our children, do we not? The Educate Together concept has just never appealed to me.
As it turned out, it seemed I was not alone in my opinion for the open evening for the new proposed CBC 'lite' school was massively attended at the time and the sense of enthusiasm and excitedness in the room was palpable.
At the open evening, it was proposed that the new 'CBC lite' secondary school would be located on the Ballinrea Road on the city (north) side of Carrigaline, where most of the new housing estates in Carrigaline were located, which made perfect sense. I believe everyone there signed up that night were fully on board and signed up immediately and I'm sure many others did likewise subsequently.
Since then however, we were all informed by post that CBC were pulling out of the proposal and that a new group 'The Edmond Rice Trust' were taking over without any explanation given whatsoever. The general sense of the letter was that CBC appeared to be frustrated at whatever turn of events took place.
I was disappointed to say the least. However, my disappointment quickly turned to anger when I found out that Carrigaline was then to get a further new secondary school based on the Educate Together model in addition to this Edmond Rice Trust School! This means that there will now be 'three' new secondary schools built in the Carrigaline area in the next year or so I could only wonder with dismay at what political shenanigans have taken place to bring this development about.
I attended an open evening for this new Edmond Rice Trust Secondary School, which was held at the Carrigaline Court Hotel. Although well-attended, there was none of the enthusiasm and excitedness which greeted the CBC proposal a year earlier. The Edmond Rice Trust, we were told on the night, specialise in teaching those from disadvantaged areas in Ireland and across the world under a Catholic ethos (large 'C' intended).
I myself felt the presentation was uninspiring (please for your own sake don't show that five-minute video to anyone else!!) to say the least. All I heard were generalisms about holistic whole-person development, etc, etc and not once were the words achievement or excellence mentioned.
To compound the matter further, we found out that this new Edmond Rice Trust school (to be called Edmond Rice College) was now to be located on the far side (south) of town opposite the existing Educate Together primary school. Consequently, they expect our children to walk for at least half an hour, crossing untold number of busy roads every morning to get there – no thanks.
If we do have to drive our children then, we will have to across the town and come back through again as most people work in the city.
So now, instead of getting a single secondary school based on the CBC model of a catholic ethos yet with high academic standards, we now get an unwanted Educate Together secondary school and a 'pig in the poke' Catholic secondary school located on the completely wrong side of the town. How are the majority of hard-working, God-fearing, tax-paying ordinary people of Carrigaline and their children best served by this turn of events?
We already have a fine recently-extended community secondary school located in the centre of Carrigaline, which has similar aims to both new secondary schools. The elite of Carrigaline are already being catered for by having a new Gael Colaiste built for them (on the right side of town of course).
Consequently, we were hoping for a secondary school which could rival those high-achieving fee-paying secondary schools to be found in the city. Instead we get an unwanted, but politically-expedient 'Educate Together' school and a Catholic school located on the wrong side of the town.
Mr Michael McGrath, TD, of the Galway Tent Party was in attendance on Tuesday evening and I believe his children are nearing Secondary School age. It will be interesting to see which secondary school.
In my opinion, this new arrangement is a complete waste of taxpayers' money and an utter disgrace.
Is mise le meas,
Brian O'Seasnain,
Carrigaline.