BY BRIAN BYRNE
IF they stick with it, Volkswagen's Polo supermini will hit its big 50th birthday in 2025.
A lot of years, but the company's Golf will pip it to that anniversary next year, in so doing just making it into the top 20 list of longest continuing car models. For comparison, the one in first place is the Chevrolet Suburban at 88 years old. So Polo isn't going to make any nameplate records.
But it does have a place in the history of many first time drivers, as a starter car that would get them going (for many, young fellows particularly, with the ambition to eventually get to the ultimate upgrade, a Golf GTI).
In its sixth generation, since 2017, the Polo had grown up, and I remember thinking when I drove it then for review that it had reached the stage of being a viable rival for that same big brother Golf.
The version had its mid-life upgrade just short of two years ago, and it's probably appropriate that I take it up again to see how or if it is holding its place.
In size, Polo is slightly at the upper end of a group of its competitors, which range from Citroen's C3 through Peugeot's 208, and it's a wee bit smaller than its VW Group cousin Skoda Fabia. The facelift mainly provided a more modern look through redesigned front and rear lights, and an LED light bar on the grille as on the brand's T-Roc small SUV. It is tidy like a Communion suit and equally non-intimidating.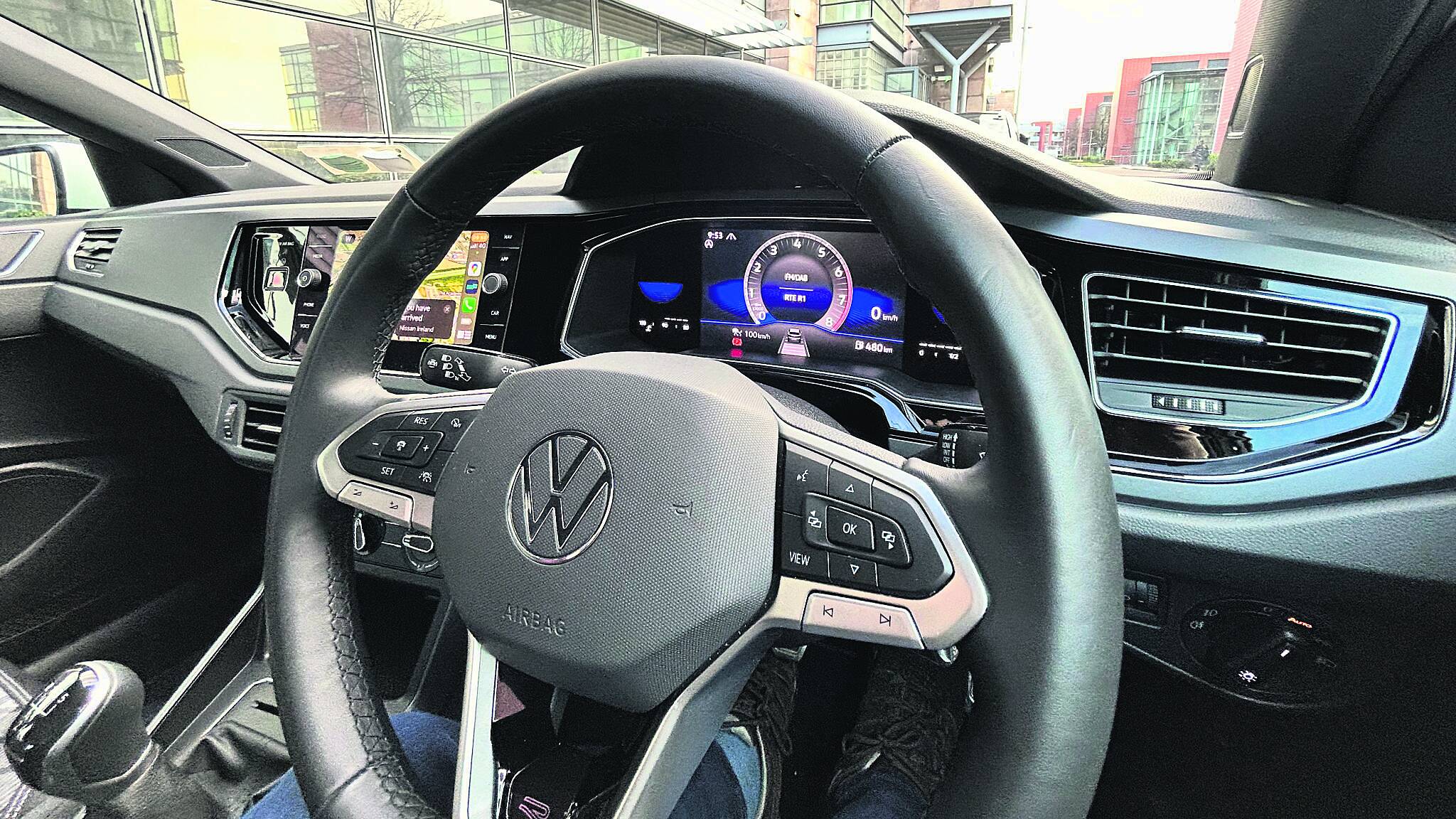 The big change inside came with a fully-digital dashboard instrumentation setup with a nicely integrated centre screen and bright graphics, offering easily assimilated information in both cases. The centre screen in my version had a proper volume knob and none of that nonsensical finger-slide business, and the climate controls below it of the traditional manual knob variety. Joy, oh joy. It's really nice these days when you get back to basics.
There's fairly decent space for what is a small car, perhaps not quite as much knee room in the rear behind a tall driver like me than is the case in some newer competitor models. But certainly adequate, and three young teens will squeeze in comfortably enough there if necessary. The boot space is good for the segment at 351L, and the car comes with a temporary spare.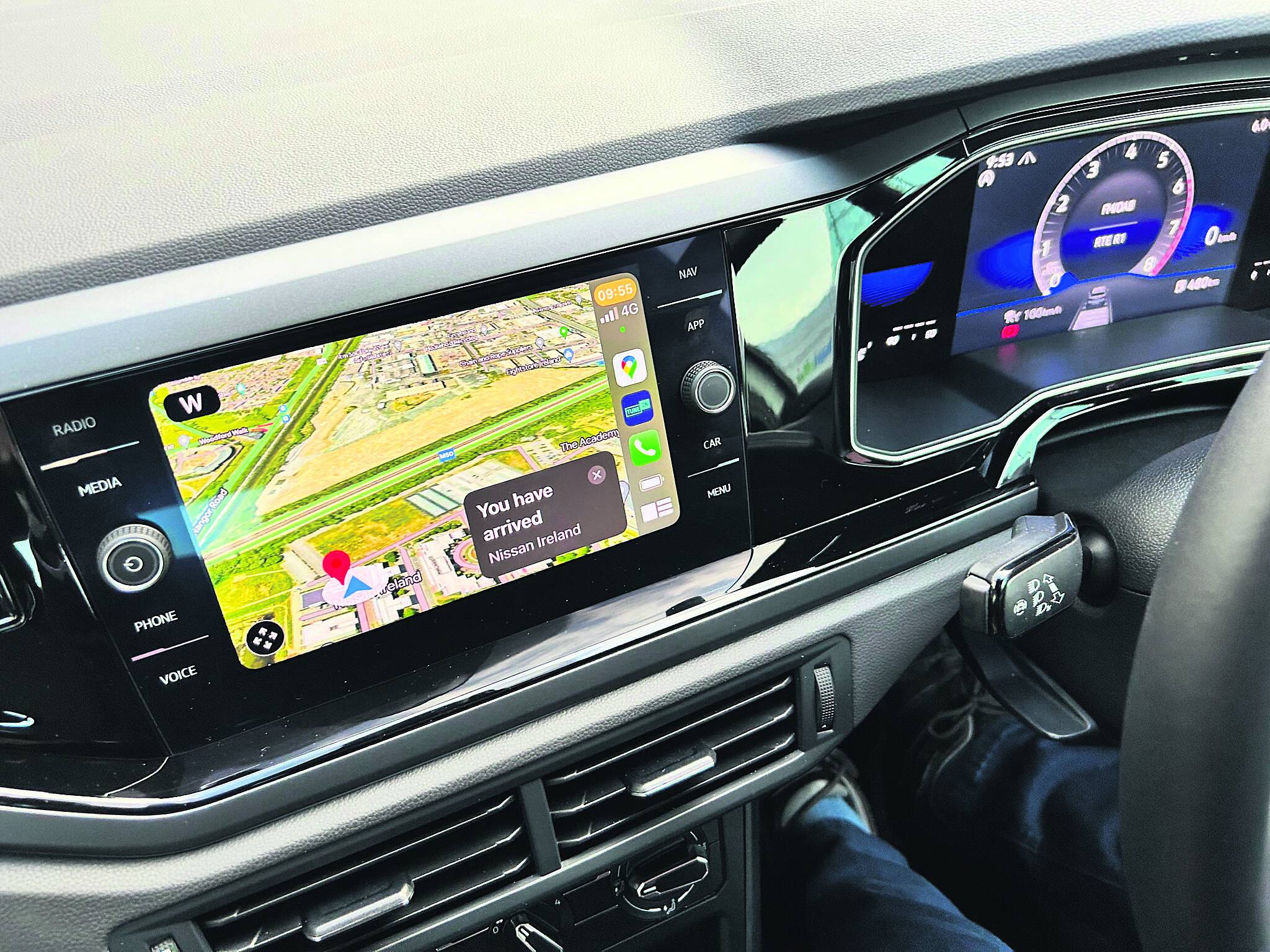 There's just one engine available in the range, a 95hp 1.0 3-cylinder, with the option of a 5-speed manual or a dual-clutch automatic in each of the three grades available. My R-Line was top of the set, which added swankier alloys, some external and interior trim details, and adaptive cruise control as well as a few other treats.
On the road the engine is never going to bring screams of exultation, and it's not meant to. But it is exactly what a first, or downsizing last car needs, a reliable, adequate and fairly thrifty motor that does what is expected and will do so for as long as is needed. Similar sentiments apply to the comfort and road-handling — they won't bring any special joy but neither will they annoy.
It was nice to spend some time again with a Polo. A car that wasn't designed to be special at anything, but decent at everything, that owners without notions need. I'd have no problem with having myself described that way.