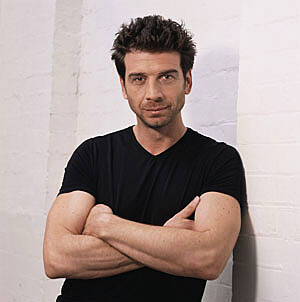 BBC presenter Nick Knowles, will host the very popular Filmmakers Quiz at the Corona Fastnet Short Film Festival in Schull on Saturday May 23rd.
Nick is best known for presenting many of the National Lottery Game Shows in the UK, DIY SOS, Loose Women and Come on Down. Nick will join Jim Sheridan, Lenny Abrahamson, John Carney and Pat Shortt who will all attend the festival, along with a number of other high-profile industry professionals.
Prior to the quiz, Nick will introduce and screen a six-minute preview of his first film, 'Golden Years. Written by Nick Knowles, Jeremy Sheldon and writer/director John Miller, it was co-produced with Moli Films.
'The pensions crisis and a steadfast refusal to accept the injustice of old age have forced law abiding, retired couple, Arthur and Martha Goode, played by Bernard Hill (Wolf Hall, Lord of the Rings) and Virginia McKenna (Born Free, Sliding Doors) into a life of crime.
Refusing to take the loss of their pensions lying down, they realise that under the invisible cloak of old age they might be able to rob banks to help save their community and local bowls club and maybe even get away with it.
The Corona Fastnet Short Film Festival – now in it's seventh year – will run from Wednesday May 20th-24th in the seaside village of Schull. This Short Film Festival without a cinema invites visitors to explore alternatives throughout the village, providing those who attend with a totally new cinematic experience.
'Distributed Cinema' is Schull's very own intranet network dedicated to short film. Films are screened in over 15 venues, from a bookshop to an art gallery, a craft shop to the village hall, numerous local pubs and restaurants. Anyone with a smartphone, laptop or iPad can also access the server through wi-fi anywhere on the main street and watch any of the seven years of submission films – any time of the day or night. Visitors can also take a short ferry ride to the Long Island cinema to watch submission shorts and enjoy a corona.
For more, see www.fastnetshortfilmfestival.com