By Siobhan Cronin BANDON Community Hospital is to be undergo major redevelopment to bring it up to Hiqa standards, the HSE has said. The hospital was named by the health authority last week as one of a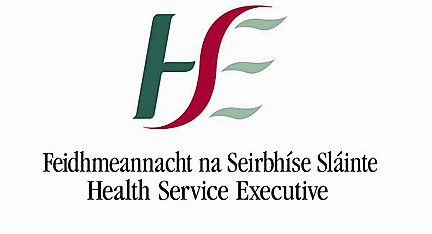 By Siobhan Cronin
BANDON Community Hospital is to be undergo major redevelopment to bring it up to Hiqa standards, the HSE has said.
The hospital was named by the health authority last week as one of a number of hospitals in the Cork and Kerry region earmarked for upgrades this year.
This week the HSE confirmed that planning will be lodged for a major revamp of the facility within months. However, the report does not mention Castletownbere, Macroom or Bantry hospitals.
All four hospitals, which provide nursing home services to the elderly, were named by Fianna Fail leader Micheal Martin last month as being 'under threat' of closure if they weren't upgraded.
The Bandon hospital currently has 23 beds providing continuing care, respite and palliative care. The development of the new extension will provide for a total of 25 beds, and a new kitchen facility, to ensure the building is compliant with HIQA standards.
'This new extension will ensure that bedrooms and other facilities at the hospital will be updated and the existing hospital area will be remodelled to include day rooms and other services,' the HSE said in a statement this week.
It added that planning permission will be applied for in the second quarter of 2015, with a builder hopefully on site by year's end, and a completion date two years later.
While the news on Bandon's revamp will be welcomed, concerns remain regarding other similar services in the region. 'The HSE is currently working with Hiqa around our other Community Hospitals which are currently registered to provide residential care for older people, but which will be up for re-registration during 2015,' said the statement.
'Each unit will be inspected by Hiqa and a decision will be made by Hiqa in relation to re-registration on a unit-by-unit basis,' it added.
Referencing some of the issues raised by Deputy Martin, the statement further said that 'Hiqa have indicated there will be issues to be addressed in some of our units around full compliance under infrastructural standards.' It says it is working with Hiqa to address these.
The HSE is in the process of 'engaging design teams to draw up plans for these Community Hospitals and it is expected that theses plans, once agreed, will proceed to the planning stage, after which they will proceed to commencement of building once funding is secured,' the Star was told.
In its Operational Plan for Cork and Kerry Community Healthcare, published last week, the HSE said it was cutting back on agency staff and overtime expenditure in both counties. While it mentions a new primary care unit for Charleville, and additional beds in West Kerry, there is no mention of upgrading any other hospitals in West Cork.
It says that, despite targeting savings on agency staff and overtime, it aims to deliver 'a workforce that is more adaptable, flexible and responsive to the needs of the services.'