A 28-year-old Bandon man has been sentenced to five years in jail, with one year suspended, for stabbing a friend and causing him serious injury when the man was asleep.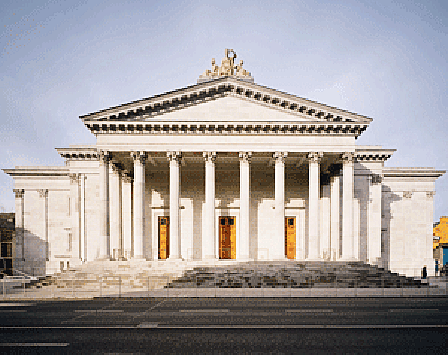 A 28-YEAR-OLD Bandon man has been sentenced to five years in jail, with one year suspended, for stabbing a friend and causing him serious injury when the man was asleep.
Anthony McGuinness from Deerpark in Bandon pleaded guilty to assault causing serious harm to John O'Brien at another house in Deerpark in Bandon on February 2nd last.
McGuinness also pleaded guilty to assault causing harm to his mother, Teresa Toner, on February 1st and to assaulting and threatening to kill his ex-girlfriend Alannah O'Driscoll on February 2nd.
Garda Jonathan Coveney told Cork Circuit Criminal Court that the first incident took place on February 2nd when McGuinness went to his mother's house in Deerpark.
He said he wanted to get some clothes from his room but when Ms Toner said that she would prefer if he came back the following day, he punched her in the face and knocked out three of her teeth.
Garda Coveney said that a couple of hours later McGuinness went drinking at a house in Deerpark where he got a knife and stabbed another man in the house – John O'Brien – several times as he slept.
He caused serious injuries to Mr O'Brien when he stabbed him repeatedly in the neck and stomach and the injuries were so serious, Mr O'Brien had to get a colostomy bag.
Later that same day, McGuinness met his ex-girlfriend, Alannah O'Driscoll, in Deerpark and he grabbed her by the neck and threatened to kill her and she fled home with her young son terrified.
Ms O'Driscoll ran home, locked herself in and when she heard a knock at the door, climbed out a window and made good her escape after McGuinness followed her home armed with a knife.
Garda Coveney told the court that McGuinness had nine previous convictions including one for domestic violence, three for common assault and one for burglary.
Cross-examined by McGuinness's barrister, Brian Leahy BL, Garda Coveney agreed that McGuinness was a calm individual when he was off drink and prescription drugs.
Garda Coveney said he would accept the contention by Mr Leahy that McGuinness began abusing alcohol and prescription drugs when he was just eleven years old.
Mr Leahy said his client had taken prescription medicine, including a month's supply of valium, over the three-day period in question, but he did not understand how the attack on Mr O'Brien took place.
'He has no understanding of why it happened and he is very sorry for this most recent crime – he just doesn't know why he did it,' Mr Leahy told Judge Sean O Donnabhain.
Judge O Donnabhain said that McGuinness's crime spree over the two days in question was very serious and he had no doubt but that the offences merited a custodial sentence.
He accepted that McGuinness was a long term abuser of alcohol from a dysfunctional background and he accepted that when he was not drunk or high on drugs he was 'a very nice lad.'
He also accepted that McGuinness was telling the truth when he said he had no idea why he had stabbed Mr O'Brien as he slept, but the knife attack had caused him significant injuries.
'Mr O'Brien suffered wounds to the neck and abdomen that required significant surgery and he now requires a colostomy bag, so the attack has had a very serious effect on Mr O'Brien's life,' the court heard.
Judge O'Donnabhain also accepted that McGuinness had co-operated fully with gardai but the use of a knife was an aggravating factor which he had to take into account in sentencing. He said that if McGuinness had contested the charges and been convicted following a jury trial, he believed the appropriate sentence would have been one of seven years.
However, he had pleaded guilty from the outset and that was to his credit and he believed the appropriate sentence for the assault on Mr O'Brien was five years with one year suspended.
He also sentenced McGuinness to two years concurrent for the attack on Ms O'Driscoll and 12 months concurrent for the assault on his mother, Ms Toner.