Southern Star, 3rd January, 2015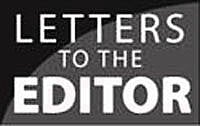 SIR – In recent weeks 60 tunnels and 800 homes have been destroyed in Gaza. A 500-metre deep security zone is being created along the border and no structures whatsoever will be allowed in this zone.
In addition to this, military courts have been authorised to try civilians who block roads or damage state facilities. These moves are as a result of attacks which caused the deaths of 33 security men.
The reason I write this letter is because the silence in this country and around the world is quite deafening. There is no hijacking of the Dáil, there are no flotillas, no academic or trades unions screaming for boycotts, no false accusations of apartheid, no political hissy fits from either House and no bullying of people in supermarkets who wish to buy products of their choice.
The answer of course is obvious: Israel cannot be blamed. Egypt was forced to take this action to defend itself against Hamas terrorists.
It just goes to show how anti-Semitic and racist this country and government really are.
Captain Donal Buckley
'Woodfield',
Derryhick,
Castlebar,
Co Mayo.