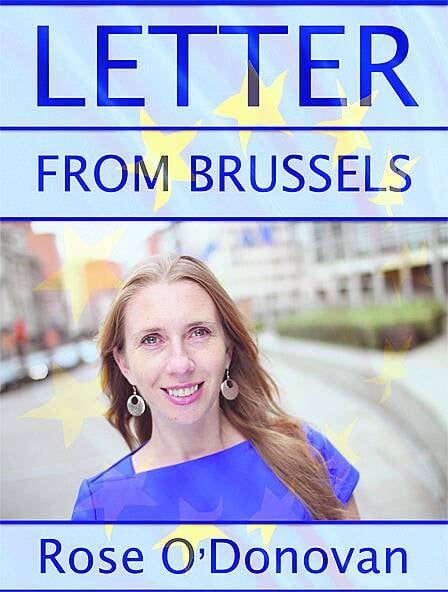 THE New Year looks set to be a year of change – with CAP greening measures entering into force on January 1, 2015, milk quotas to be abolished on March 31 and trade negotiations with the United States expected to go up a gear.
Latvia takes over the rotating presidency on January 1 and the Baltic State, which joined the European Union on May Day in 2004, will be keen to make its mark.
The new Commission unveiled its work programme for 2015 on December 16, 2014. At its launch in Strasbourg, Commission Vice-President Frans Timmermans opted to continue talks on reforming organic farm rules in the New Year – but gave MEPs and Farm Ministers a six-month deadline to strike a deal.
If there is no accord by June 2015, plans to overhaul rules governing the organic sector will be scrapped, he said. The decision to keep organic reform talks on the table comes after Farm Commissioner Phil Hogan insisted the move was supported by agriculture ministers following a discussion at the last Council meeting on December 15. But Hogan will have to make significant changes to meet ministers' calls to maintain key exemptions for organic farms such as allowing organic farming to co-exist with conventional methods on the same holding and use of non-organic animal feed and seeds.
Plans to revise school food schemes – distribution of milk and fruit and vegetables among school-going children – have been shelved for now and will be reassessed as part of the broader CAP simplification drive next year. The work programme comes as the Commission pledges to focus on bigger policy areas that target economic growth and job creation and scrap the more technical pieces of legislation.
'Citizens expect the EU to make a difference on the big economic and social challenges and they want less interference where member states are better equipped to give the right response,' Commission president Jean-Claude Juncker said at the work programme's launch.
Trade talks between the EU and US are expected to pick up pace in the New Year ahead of the US presidential elections in November 2016. The next round of negotiations will take place in Brussels in February 2015.
The talks were launched in early 2013 when Dublin was at the helm of the rotating EU Presidency. As a journalist, reporting on the international trade talks has become rather repetitive – focusing on the EU's so-called 'red lines' such as the ban on hormone-treated beef and chlorinated chicken (an anti-contaminant wash which is widely used in the US) and retaining European rules on genetically modified crops. Apart from endless negotiations on the technical minutiae there has been little sign of any progress in nearly two years.
Dairy farmers are preparing for the end of the quota regime at the end of March, which farm minister Simon Coveney has often referred to as a 'straitjacket' preventing the sector from expansion.
I remember travelling to Gurteenakilla creamery with my father when I was young to deliver the tank of milk early in the morning. It used to be a hive of activity back in the day, but the old churns have long since disappeared and the creamery closed down years ago, with Drinagh lorries now travelling from farm to farm making light work of milk collection.
Ireland plans to expand its milk production by 50% by 2020 and tap into emerging markets around the globe. Let's hope Ireland keeps animal welfare standards and high quality milk production as its top priorities as it strives to develop its dairy production in the years ahead.
• Rose O'Donovan is editor of the Brussels-based AGRA FACTS and a regular contributor to the video platform www.vieuws.eu