BY BRIAN BYRNE
WITHIN the multiple Volkswagen Group brands, it is viably arguable that Spain's Seat subsidiary always got the best looks, certainly in the last decade.
While the iconic Golf had to retain its fairly sober shape styling simply because it was an icon, the Spaniards could make their equivalent model sexy. Which they did with successive generations of the Leon, essentially a Golf dressed for an Ibiza disco rave. Also, when they wanted a Golf GTI equivalent, they gave it engines ranging from 265hp to more than 300hp and added a Cupra suffix denoting a real hot disco swinger, so to speak.
I have good memories of driving those on a number of occasions up around the hills behind Barcelona, making the most of the power and the handling on some seriously fun twisting roads.
As most readers know by now, the Cupra designation was hived off into a full performance brand a few years back, and is now building its own space with variants of the Seat models. Part of the deal is some detailing of those disco rave outfits by the equivalent of an automotive haut couturier. The results include very tasty copper style elements and that Cupra logo that is still a mystery to many but to my eye is a splendid piece of graphic design.
All of that looked good on the Cupra Leon I recently took out for appraisal. The underlying style of the model is funky enough to stand out against any icon-constrained design. The car's lowered suspension sits it closer to the road, enhancing the sense of sportiness. The power-dressed front was a promise of performance and in the black colour of the review car, it all looked nicely lean and mean.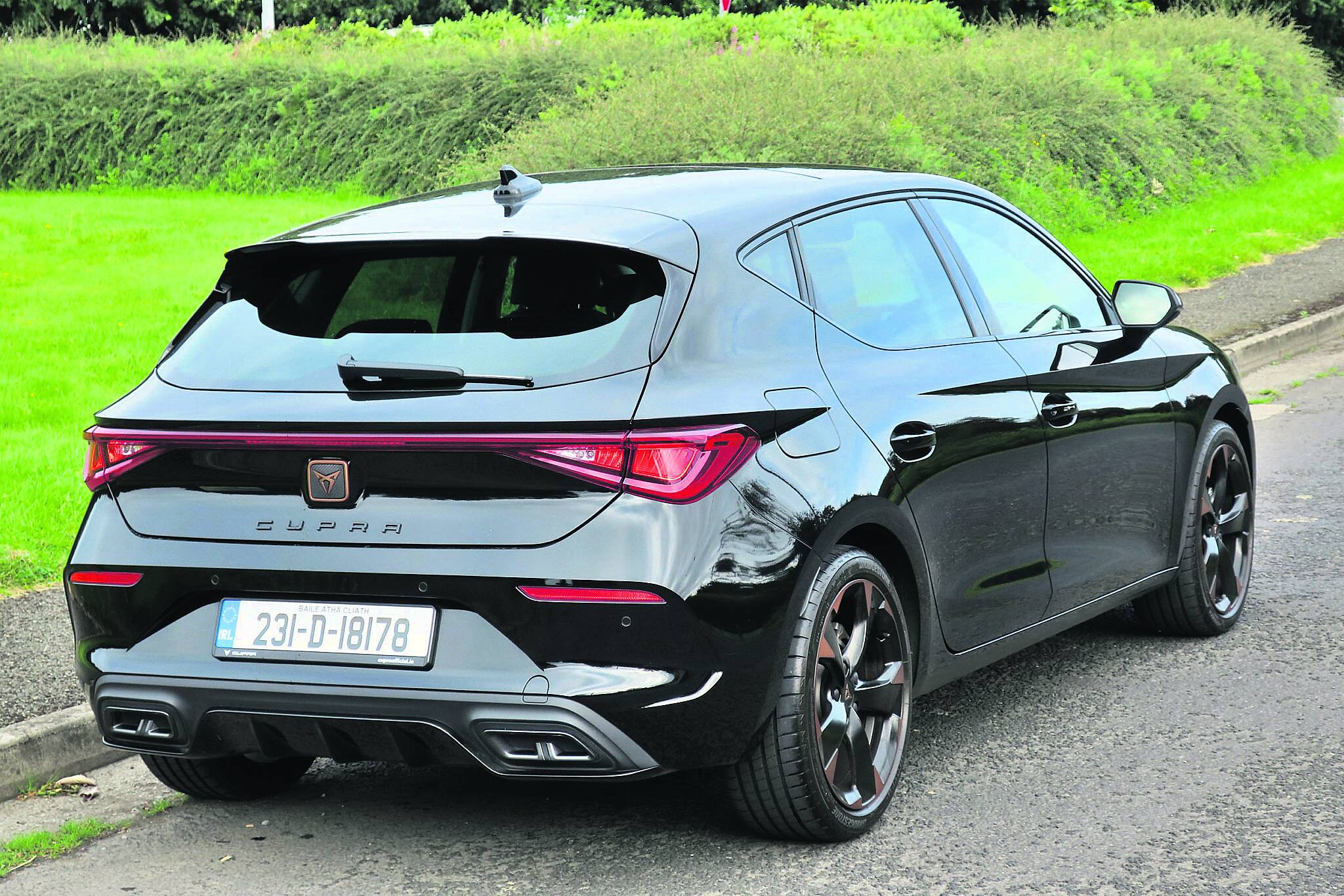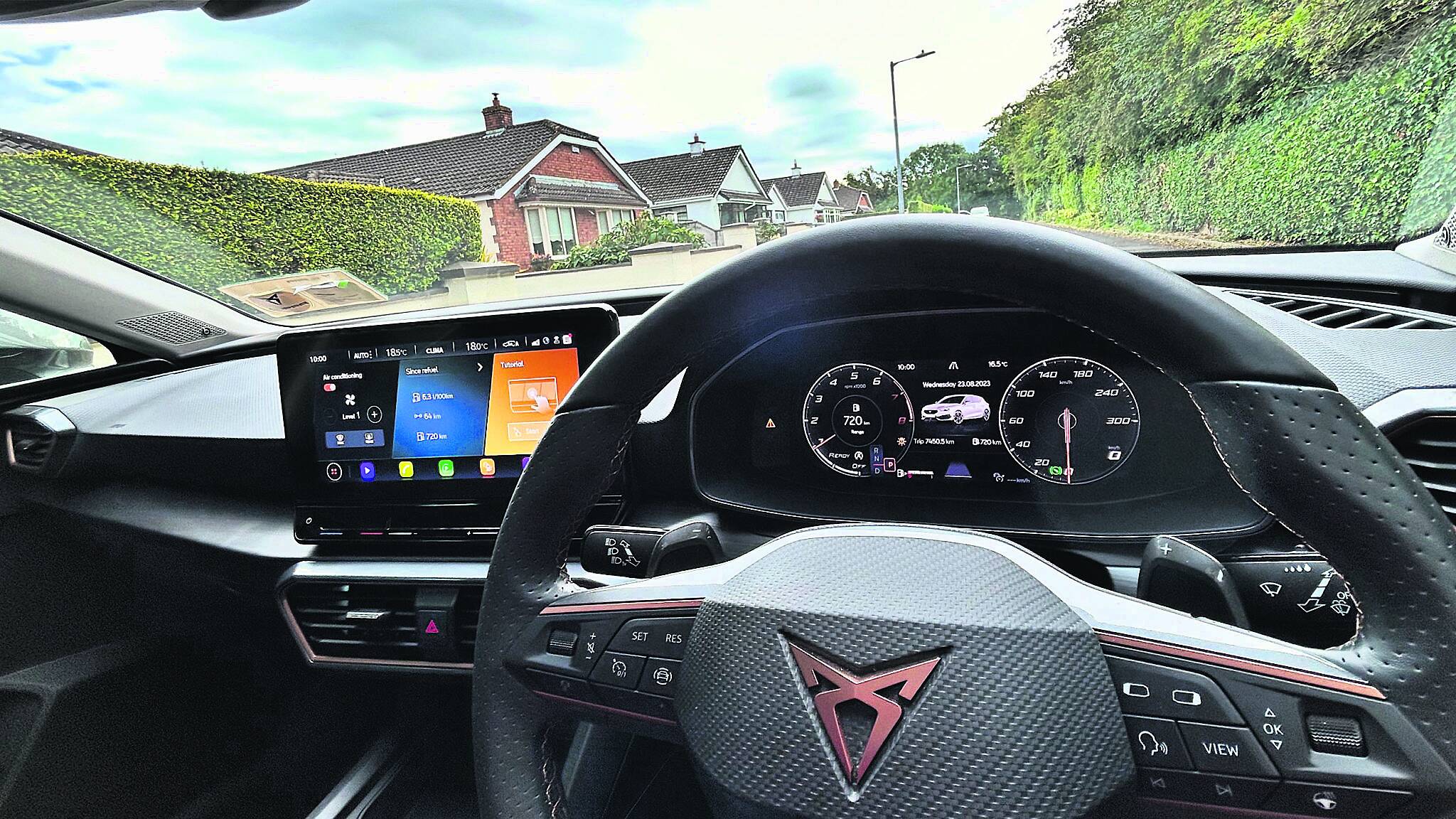 Inside is fairly standard Seat Leon but with the Cupra copper trimmings and badging — as well as the brand's own seat and trim style touches — lifting things beyond ordinary. It's a car easy to feel comfortable in, the only issue being the VW wretched finger-sliding climate and volume control for the otherwise good to use central touchscreen. Nice graphics there and on the driver's instrument cluster offer plenty of clear information, easily assimilated.
There's a range of powertrains for the Cupra Leon, from the 150hp 1.5 mild-hybrid petrol with manual or dual-clutch automatic transmissions, a couple of 150hp 2.0 diesels, a 1.4 plug-in hybrid with 245hp, and finally a pair of 2.0 petrols with 245hp or 300hp punch. That's a lot of engines for one model in a still-niche performance brand. Maybe too many.
The review car was the base in the grade series, up one notch because it was automatic. It's not that long ago that 150hp was in the mid- to higher power space for any ordinary car model. But in the last couple of years, with electric cars offering relatively high horsepower and acceleration as standard, I might have been expecting too much.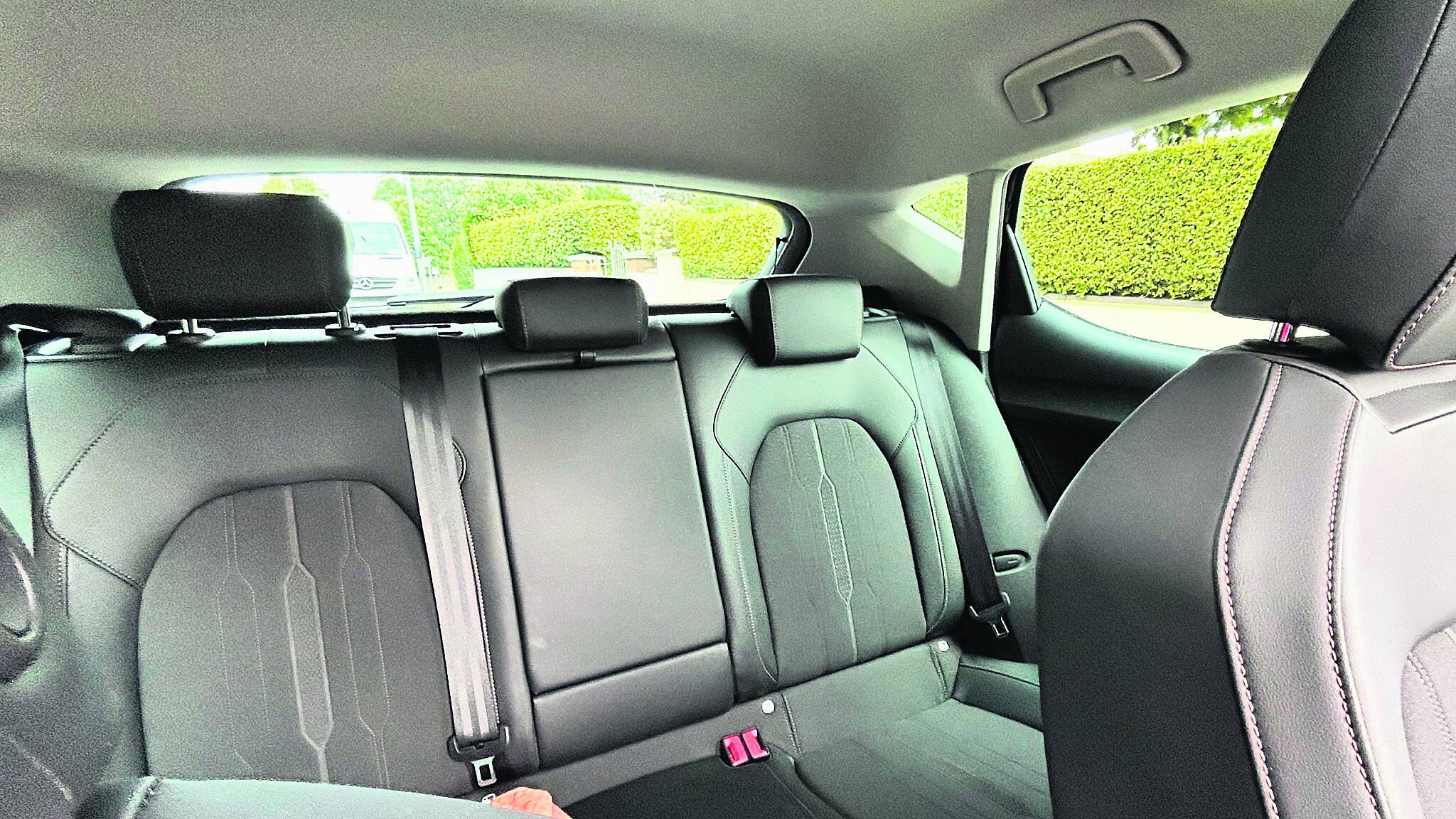 Don't get me wrong. This engine has a healthy level of torque that, thanks to the help from the electric motor in the mild-hybrid setup, gives a very nice wide-band pulling power from as low as 1,500rpm and all the way to 3,500rpm. That makes for very relaxed driving especially with the excellent autobox which will nicely vary its selection response depending on how hard you want to push things. But, somehow, a 0-100km/h of a little under nine seconds doesn't feel like Cupra should. All right, I was spoiled by those Leon Cupra 290s back less than a decade ago.
Of course, there's a reason why Cupra the brand is offering the 150hp engine. It gives a relatively affordable entry level that has all the coppery trimmings and good looks for those to whom great power is not really important. Besides, unless you're a track days kind of person, where can you use 300hp anyway in a road safety aware manner? What did surprise me was how very quickly I became comfortable with this motor over my time with the car, which included a wide range of driving conditions and distances. There may well be people prepared to spend more than €62,000 on a supercar-capable Cupra Leon, but I'll never be one of them. I grew to like very much the one I was given.