BANDON'S Riverview Aesthetics is one of only two businesses in Munster to offer a unique skin tightening treatment that lasts anything between three and five years.
Called plasma skin tightening, owner Pamela Murphy says it's a cost effective alternative to Botox and they have customers coming from all over Cork and as far away as Tipperary to try it out.
'It's classed as soft surgery. It lasts for three to five years before the skin starts to age again and two treatments are what's usually recommended.
Alternative to Botox
'A lot of people are getting Botox and fillers to sort their skin problems out but they have to be repeated every four to six months. With plasma skin tightening it lasts much longer. Three to five years is better than filling your body with stuff every four to six months.'
Explaining how it works, Pamela, who opened Riverview Aesthetics in 2018, said: 'We use a pen that causes an electrical arc. It causes controlled trauma in the effected area which gets your fibroblasts working to repair it from the inside out. It produces the collagen and elastin which will tighten the skin, renew it and rejuvenate it.'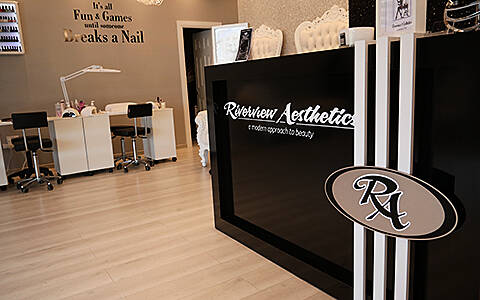 It's suitable for under-eye, over eye, smile lines, neck lifts and stomach areas.
'We're also having great results with scars at the moment,' says Pamela.
Numbing cream applied one hour before the treatment means it's not painful.
'You'll have swelling the following day and then you'll have crusts for five to seven days afterwards. Once that falls off your down time is over,' says Pamela.
One-stop shop
Outside of this ground-breaking treatment, Riverview Aesthetics is a one-stop-shop which specialises in skin and aesthetics treatments.
On the team with Pamela is nail technician Monica who does gel and acrylic nails and a full-time beautician and the premises covers everything you'd expect from a high-end salon from tan to lashes to make-up.
'As well as the plasma treatment we also do mesotherapy, lip-fillers and dermal-fillers. We stock the DIBI Milano which is Italy's number one skincare brand while facials and chemical peels are very popular as well,' says Pamela.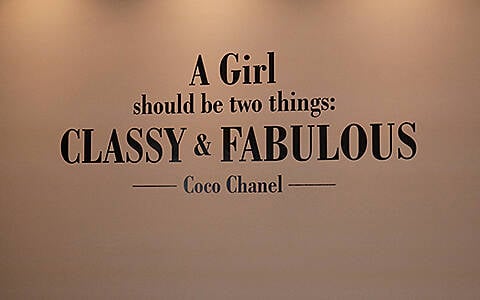 She has noticed an increase in business in recent weeks and works full time – as well as being mum to seven children.
'I have two girls and five boys, my oldest is 21, my baby is three. They all live at home bar the oldest. They're all in school and the baby is in creche three days a week.'
If you would like to learn more about Plasma Skin Tightening or to book a treatment contact Riverview Aesthetics on 083 343 5619 or follow them on Facebook