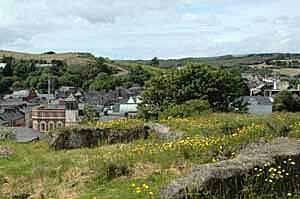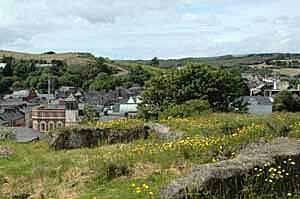 BY KIERAN O'MAHONY
A GROUP of visiting archaeologists from the University of Maryland in the US are to continue their excavations at Windmill Rock in Skibbereen, despite a fire coming close to ruining the site.
Prof Stephen Brighton, who has been excavating the site for the past month with 11 of his students, said it was disappointing to arrive on site to see a bonfire still blazing near where they are carrying out their work.
'When I arrived this morning the bonfire was still ablaze and I rang the gardaí and they called the Fire Brigade who were quickly on the scene to put it out. Thankfully it was just below the site that we are working on, so no damage was done on what we are currently working on,' said Prof Brighton, speaking to The Southern Star, the morning after Bonfire Night.
'This isn't the first time that the site has been interfered with, and it has happened that the nails around the grids of the rocks were pulled up previously. It seems to be a spot for drinking, as there are lots of cans and rubbish around the place,' he said.
A spokesperson for Skibbereen Fire Brigade said it appeared the fire was started using rubble that had been cleared from the site.