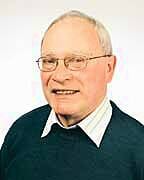 BY TOM LYONS
THEY say a replay rarely follows the same pattern as the drawn game and it was Tyrone legend Micky Harte who said that to win a replay you have to introduce something new. I wonder?
There's little doubt that Kerry boss Eamonn Fitzmaurice will be planning something new for this game, especially in defence because if he leaves his full-back line as exposed again, a more confident and lethal Cork could have a field day.
Fitzmaurice won't like the idea that he was outsmarted by Brian Cuthbert and company in the drawn game and he certainly won't be happy that Cork showed more spirit and intensity than his team.
Will he play his stars like Colm Cooper, Anthony Maher, Paul Geaney and Darran O'Sullivan from the start this time? What will he do with Kieran Donaghy, who was well beaten by Eoin Cadogan all through?
How will he handle Alan O'Connor at midfield?
We will await with interest Fitzmaurice's response to Cork's vibrant challenge but what should Cork do to win this replay?
Most Cork supporters we have spoken to since are of the view that Cork left it behind them in the drawn game, and there is no arguing that the Rebels had the winning of the game in the palm of their hand but failed to deliver the knock-out blow.
Will Cuthbert follow Harte's philosophy and try to introduce something new in this game? For what it's worth here's how we think Cork will win this game.
If it's not broken …
1. Stick with the plan that almost worked last time out and let Fitzmaurice try to come up with the solutions. Why change a winning team?
Paul Kerrigan as the deep sweeper, Mark Collins as link man, Fintan Goold covering the half-back line, Kevin O'Driscoll at midfield with O'Connor, Brian Hurley and Colm O'Neill as the strike-force up front.
Cork looked very comfortable with that set-up and were unlucky with Kerrigan's black card that upset them for 15 minutes.
Stick with the plan but have a Plan B ready just in case Kerry have something new in store.
Playing a sweeper in front of their full-back line to cut off the supply to Hurley and O'Neill is an obvious ploy for Kerry and Cork must be ready for that.
Mental focus
2. Have the players mentally geared and focused for this clash as they were for the draw. Cork must believe that this is only half time in the final and that they were the better team in the first half.
They must focus in on the belief that they have had the upper hand on Kerry in minor and U21 for the past decade and that many of these Cork players are used to beating the Kingdom. There must be no trace of a fear-factor in this outing. Cork must believe they will win this game.
Go from the start
3. In recent seasons Kerry have been at their best against Cork in the opening and closing minutes of games. They usually start a game at a hundred miles an hour and Cork must again match their start as they did in the drawn game. If they allow Kerry to build an early lead, they will struggle to catch up. Tear into the game, total concentration and focus, ready for anything Kerry might throw at them. Match Kerry score for score early on and then take over.
Forward thinking
4. Be more attack conscious. Cork's defensive approach in the early stages in the draw worked on this occasion but they didn't drive forward enough in the first half.
It was only when they fell five points behind that that they threw caution to the wind and had a real go at Kerry, to find their defence very porous indeed.
This attacking drive, while not losing anything in defence, must include driving through the heart of the Kerry defence on solo-runs.
This play in the second half had Kerry in all kinds of trouble in the drawn game and Cork have the players to do just that. Brian O'Driscoll is a player I would like to see driving through the centre, not down the wing and turning back when confronted by a Kerry player.
The direct route
5. Cork must be more direct in the middle third. The old failing of too much hand-passing across the pitch raised its ugly head in the drawn game and with players like O'Neill and Hurley inside, why hang onto the ball further out the pitch? This would include Hurley playing a more forward role, nearer to the Kerry goal, as he is inclined to roam too far out.
Cork's main attacking aim must not be maintaining possession but getting the marquee forwards in possession. They are the players who will win the game for us but it would be nice to see other players like Goold, Collins, etc., figuring more on the score sheet.