We are living in a golden era for West Cork sport, and there is good news we have to share: our next generation is packed with rising stars. Sports editor KIERAN McCARTHY profiles 32 talented, young athletes who will keep sports-mad West Cork on the map for years to come
***
SAM BAILEY
SOCCER | BALLINEEN | 16
He's only 16 years old but already rising soccer star Sam has won TWO player of the year awards with Cork City, a sure sign he is on the right track. In late 2019 he was named City's U13 Player of the Year, while in December 2022 Sam added the City U17 Player of the Year award to his growing collection. Also in December the Clonakilty Community College student helped Munster schools' boys' team win the U18 Boys' Interprovincial crown for the first time in ten years (Liam Murray of Skibbereen CC was also on the team).
The highly-rated defender – who can play anywhere across the back line – started off his soccer journey at home in West Cork with Lyre Rovers and was involved in the West Cork ETP programme too. It didn't take long for Sam's talent to be spotted and he joined Cork City FC's academy in 2019, playing in their U13 team under Dave Moore and Alan Bennett. He has progressed through the ranks there, from U13 to U15 to U17, and is moving on to the U19s this year, while still eligible for the U17s. Sam, only 16, made his debut for City's senior team in their recent Munster Senior Cup game against Castleview. And that's the target: to play on City's senior team. Earning his spot on the Irish U18 schools' team is another goal for this talented all-rounder who, as well as playing soccer and football with his school in Clon, won All-Ireland medals in the 2000m and javelin when he competed with Doheny AC.
DID YOU KNOW? Sam was born in Wales but moved to West Cork when he was three months old!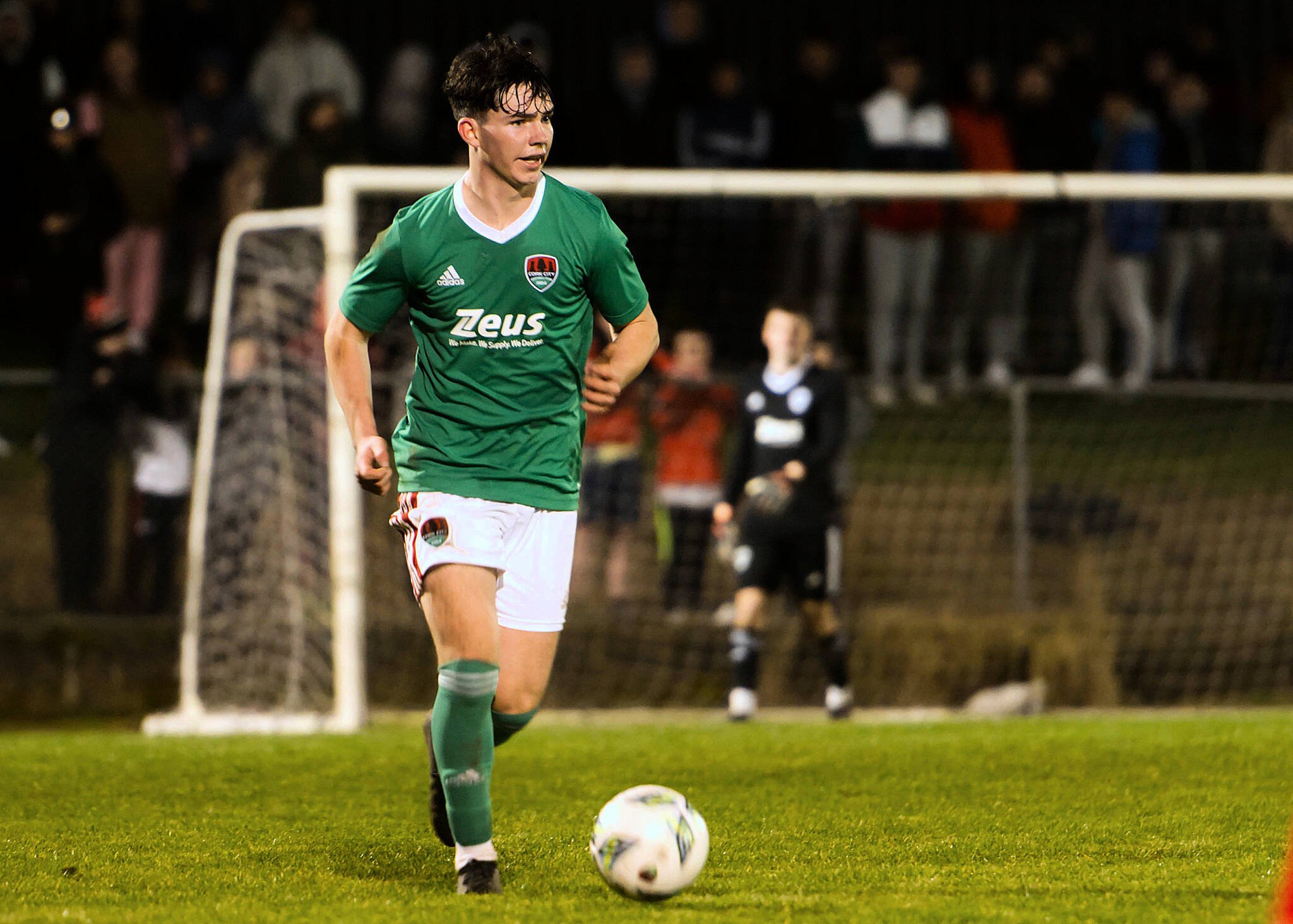 ***
RACHEL KINGSTON
ROAD BOWLING | DUNMANWAY | 19
If 2022 will be remembered as Rachel's breakthrough year, then 2023 can be the year that she builds on her success to date and continues moving forward. Just how good was the Togher teen last season? Look at her trophy haul – a sensational U18 women's gold at the European Championships in Germany, then county and All-Ireland U18 titles and capped off by being named Ból Chumann's Female Player of the Year. Her trophy collection was swelled by a Celtic Ross Hotel West Cork Sports Star Youth quarterly award. That's as good as it gets.
Her triumph at the Europeans in May 2022 was spectacular, as she ruled on the road, sweeping to gold by 60 metres. She credited her improvement to all the training with Ból Chumann ahead of the championships. Rachel carried that form back home with a county U18 final win against Carbery's Natalie, followed by a stirring comeback victory against Ulster champion Caoimhe Rafferty in the All-Ireland final.
This year the MICC Dunmanway Leaving Cert student moves up to intermediate level, and this will be a step up in class. Rachel showed last year that she is a bowler for the big occasion and that will help her acclimatise to the new heights of intermediate, which is one level below senior. This will be an important year too for gaining more experience, while also looking to continue her momentum from 2022.
DID YOU KNOW? As well as winning the individual U18 women's gold at the 2022 European Championships in Germany, Rachel led the Irish team to gold too!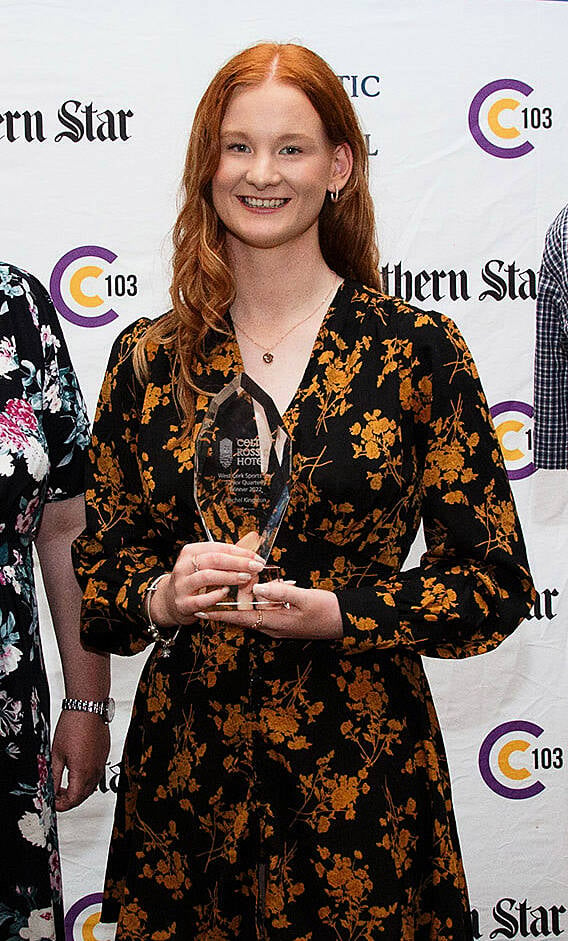 ***
MOYA KNOWLES
ROWING | CLONAKILTY | 16
The conveyor belt in Skibbereen Rowing Club shows no signs of slowing down, and Clon teenager Moya is hoping to follow in some very famous footsteps. This incredible club is home to Olympic medallist Emily Hegarty, World medallist Aoife Casey and Lydia Heaphy, while Moya's coach is one of the best rowers the club has produced, Denise Walsh. There are female role models wherever she looks.
Moya's own rowing story started off in the coastal side of the sport with Ring Rowing Club before the late Denis McCarthy, one of her coaches in Ring, suggested she switch to river rowing with Skibbereen – and it's a move that is paying off. Moya's first big win was with Skibb's junior 19 quad at the 2021 Irish Rowing Championships, and she's keen for more. The Sacred Heart Secondary School fourth year student competed on the international stage last year – she was part of the Irish junior women's quad (along with Skibb clubmate Lauren McCarthy-Steele) that finished ninth at the U19 World Rowing Championships in Varese, Italy. That was a great experience for Moya, and she wants to get back to the world juniors this year.
Turning 17 in early March, she is currently in the trialling and selection process for Rowing Ireland and hopes to get the chance to row for Ireland again and keep the Skibb flag flying high.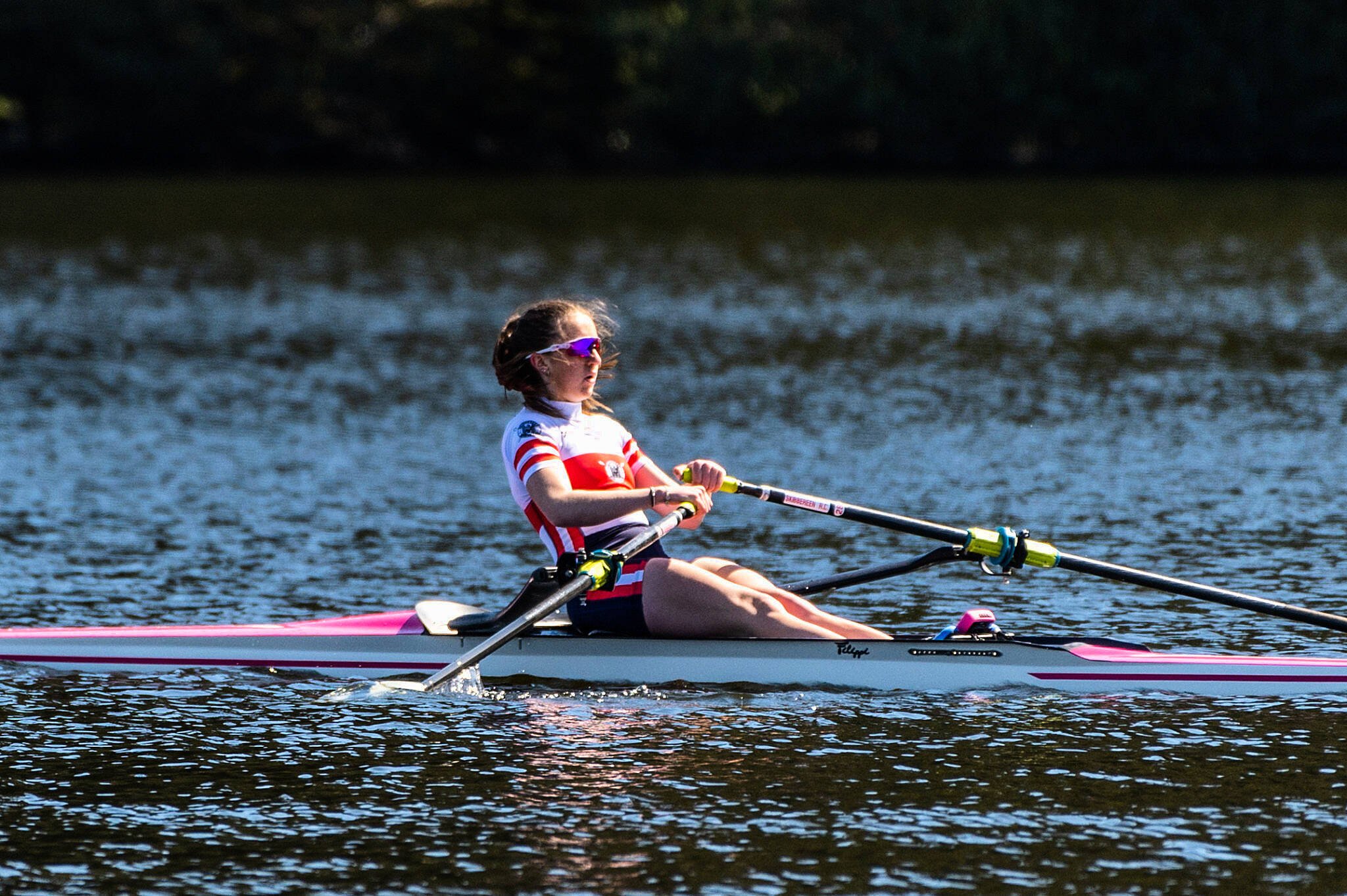 ***
MICHAEL O'DONOVAN
RUGBY | BANTRY | 18
Michael's place in the annals of Bantry rugby history is already assured – he scored a last-gasp winning try for his school, Coláiste Pobail Bheanntraí, in their first-ever Munster Senior Schools Cup win (23-19 against Glenstal Abbey in January 2022). It was fitting that Michael, one of Bantry rugby's rising stars, was the match-winner as he helped to put Bantry rugby on the map.
Like his club-mate and school-mate Dylan Hicks, Michael is part of the IRFU's National Talent Squad programme for the 2022/23 season; this initiative identifies, develops and supports players 'who have the potential, ability, and drive to play professional rugby within Ireland'. Michael, who started with Bantry Bay RFC when he was five years old, was a key player, at outside centre, on the Munster U18 Boys Clubs' team that competed in the 2022 interpros. He was then called into the Ireland U18 Clubs' squad and played in their 43-10 win away to Italy U18s in November 2022. Wait, there's more, as Michael was then brought into the Ireland clubs and schools camp at Christmas. His star is rising.
The Bantry teenager certainly makes his presence felt on the pitch – he is an extremely good tackler and strong defensively, has a great worth ethic and brings huge energy on and off the field. Dominant, hard tackles are a trademark of his game, too, and in attack his footwork is extremely good.
For club, school, Munster and Ireland, Michael plays a leading role, and all the signs suggest there is more to come.
DID YOU KNOW? Michael was on the first-ever Coláiste Pobail Bheanntraí team that qualified to compete in the Munster Schools' Junior Cup in 2019!


***
LAUREN McCOURT
ATHLETICS | INNISHANNON | 20
Lauren's 2023 season has got off to a fast start – and as a sprinter that's good news. She has already improved her 400m PB time, running 55.60 at the National Indoor Arena at the end of January, and she feels there's more to come. She'll admit she is better outdoors than indoors, so to see her times come down indoors so early in the season suggests Lauren is set for her quickest season yet.
The Bandon AC athlete is also part of the Irish U23 women's 4x400m relay team that set a national record (3:40.21) at the recent AAI Games. This was just outside the qualifying standard (3:40.00) for the European Athletics U23 Championships in Finland in July, but the good news is that Lauren and Co will try again to get the standard and book their flights to Espoo. She previously competed – in the individual 200m and the 4x400m relay – at the European U20 Championships in 2021, so she has international experience.
Lauren also wants to qualify for the women's 400m at the European U23s and will aim to reach her peak performance in May, June and July. In the outdoor season these past few years Lauren has steadily improved her 400m PB and took it down to 56.53 in 2022, and will aim to slice more time of it this year.
The UCC student has already added to her medal haul this year with a silver in the 400m at the national U23 indoor championships and a bronze for UCC in the indoor Irish university championships.
DID YOU KNOW? In 2021 Lauren (24.28) smashed the 200m record at the South Munster Schools Track and Field Championships held by none other than Ballineen Bullet Phil Healy (24.61 set in 2013).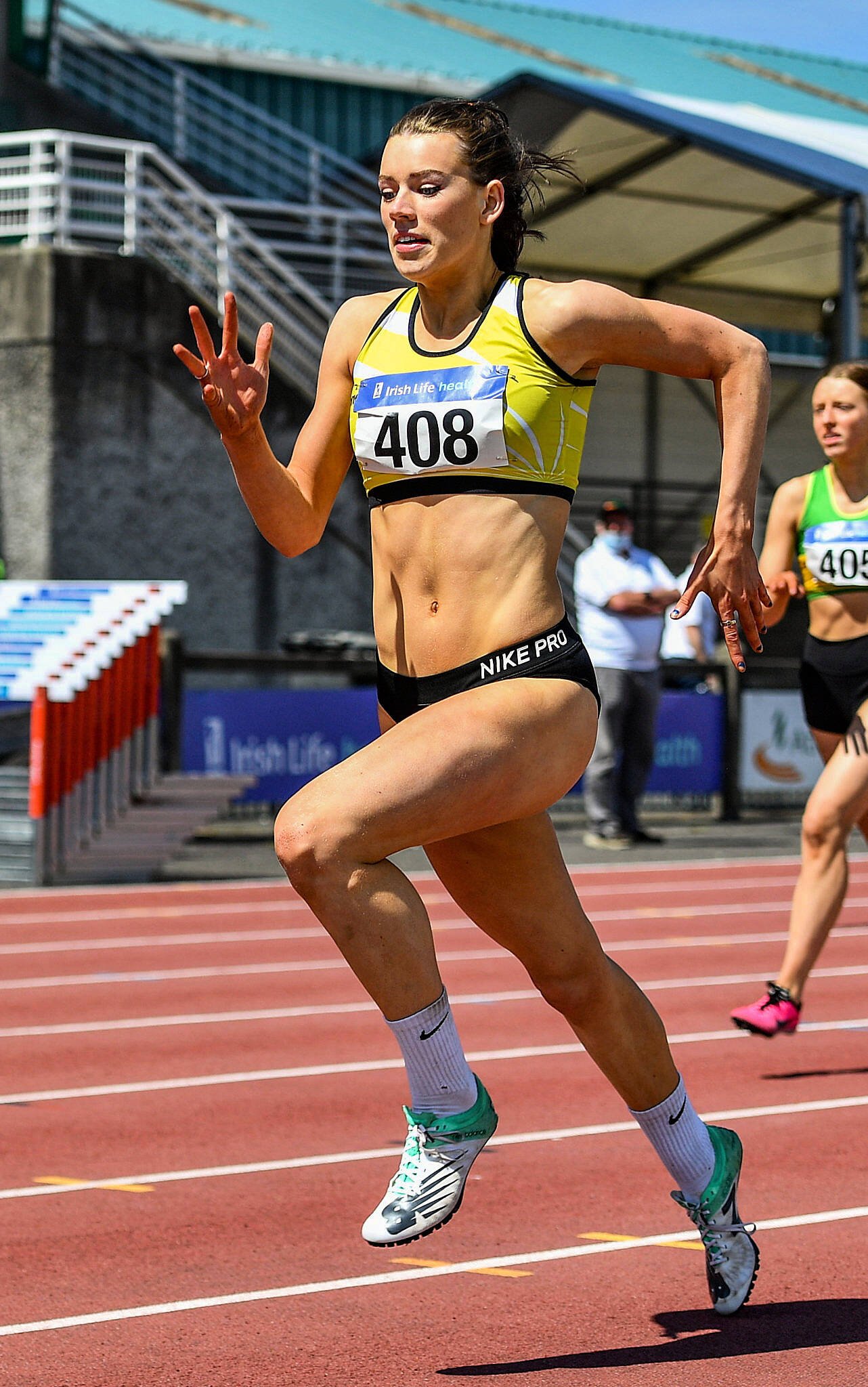 ***
MILLIE CONDON
GAA | BALLINASCARTHY | 17
On these Star sport pages last summer we wrote that 'Magic Millie Condon has the Midas touch' – and it was easy to see why. The Ballinascarthy teenager bossed last season. The dual star won All-Ireland minor football and camogie crowns with Cork, starting on both teams. Millie was player of the match in the All-Ireland schools' senior C football final win with her school, Sacred Heart Clonakilty. There were Munster titles in those competitions, too. (Rewind to 2021 and she won an All-Ireland U16 camogie title, as well as Munster U16 titles in camogie and football!)
It was an incredible medal haul for Millie who will line out with both Cork minor football (as captain) and camogie teams again this year, while Sacred Heart is also in an upcoming Munster senior B football final. The Leaving Cert student also plays camogie with her club Ballinascarthy (and would love to win the county junior A title) and senior football with Clonakilty, so she is busy on both fronts.
Skillful, versatile and hard working, and blessed with an incredible engine, she's an ideal wing back in football; Millie defends when she needs to but also has the ability to get forward to kick a score as well. She is part of the new wave of talented young footballers and camogie players from West Cork that is making their mark.
DID YOU KNOW? Millie was recently crowned the 2022 Munster LGFA Young Player of the Year after her incredible success last season.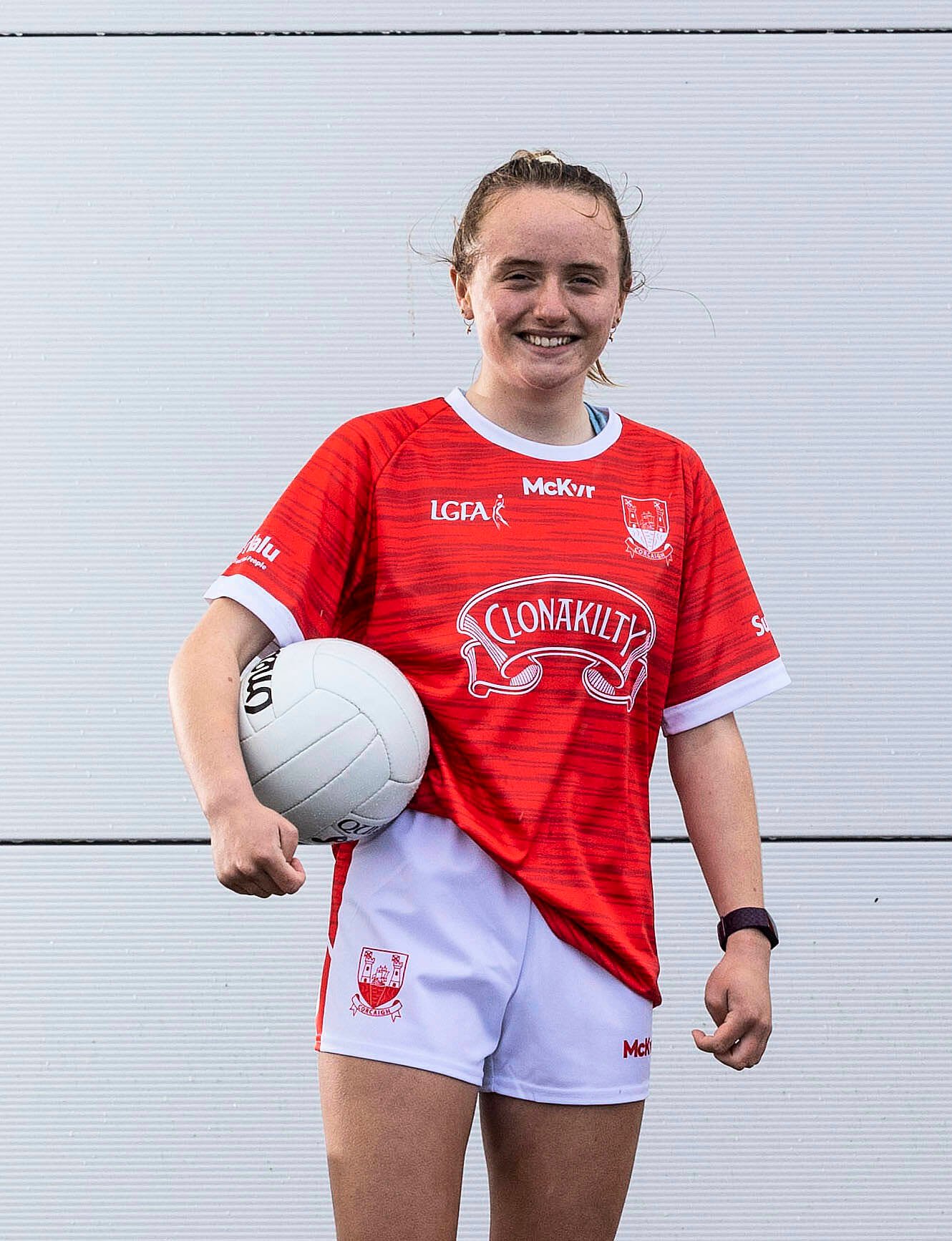 ***
SEAN DALY
HURLING | BALLINACARRIGA | 19
West Cork is not renowned as a hurling stronghold, but Sean is doing his best to fly the Carbery flag on the bigger stages.
The Randal Óg dual star is the only Carbery club player involved in the UCC team that is currently competing in the Fitzgibbon Cup. Not only that, but Sean starts in midfield too, having made his debut in the competition against Maynooth in January.
Sean was also a member of the Cork U20 hurling panel last season, further proof that the Randals man has the talent, and work ethic, to compete with the best in the county. Word has it too that not a day goes by when he isn't spotted with his hurley and a sliotar in his hands.
These are golden times for Randal Óg, in hurling and football, and Sean is playing his role in the Randals' rising, whether it's scoring 1-2 in the 2021 county junior B (divisional) football championship final win against Dripsey, or scoring 0-12 as their U19 hurlers won the county U19 West 2 divisional final against Ahán Gaels last November.
When the Carbery senior footballers beat Imokilly last summer Sean kicked seven points, including three frees, and he was a starter on the divisional team that won the Tadhg Crowley Cup in 2022; this shows the dual star can shine in both codes. He's an accurate free-taker in both, too.
Considering he is studying agricultural science in UCC and also farms, his success on the field is even more impressive. It's onwards and upwards for this rising Randal rocket.
DID YOU KNOW? Sean was man-of-the-match when Randal Óg won the 2022 Carbery Junior B hurling final against Kilbree to secure the divisional title and promotion. He scored nine points and was hailed as 'the class hurler on the pitch'!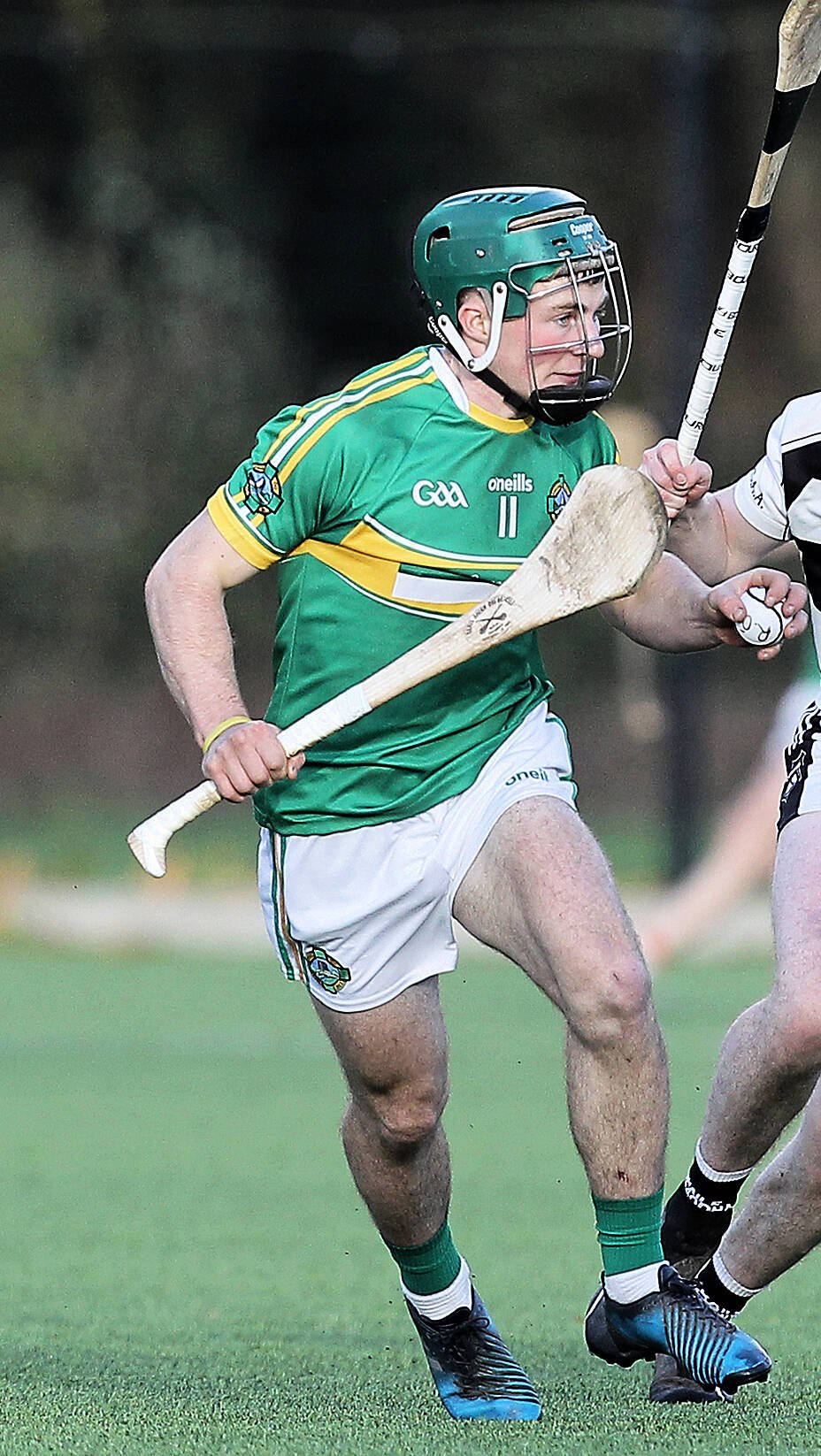 ***
PADDY O'DRISCOLL
GAELIC FOOTBALL | SCHULL | 19
In his popular Inside Track column in this paper, former Cork footballer Micheál O'Sullivan singled out young Gabriel Rangers forward Paddy as one to watch. 'He glides over the turf, is two footed and has great balance,' O'Sullivan said of the Cork U20 forward who is quickly making a name for himself in his home division of Carbery.
Last season Paddy, a first year student in UL, started in the half-forward line on the Carbery senior football team that won the Tadhg Crowley Cup – he scored 1-1 against Beara, 1-0 against UCC, and 0-2 against both Duhallow and Ballincollig. He looked right at home on the Carbery team, but we shouldn't be surprised given the impact he is making at Gabriels. In the half-forward line, his best position, he impressed against Ballydesmond and Kilshannig in the championship. He caught the eye at U21 level with his club and has helped Gabriels win back-to-back Carbery U21B football titles, including his last-gasp match-winning goal (a solo effort hailed as one of the goals of the season) against Urhan in the 2021 decider. Little wonder Paddy scooped the Schull Community College Sportsperson of the Year accolade before he left for college in Limerick.
He has speed and good vision, and is one of those players with the ability to sidestep out of tackles, making him a nightmare to mark, and Paddy will hope for a successful season with Gabriels at intermediate level, Carbery at senior level and with the Cork U20s, too. He started the Rebels' John Kerins Cup opener against Laois, and having missed a chunk of January through a rib injury he hopes to get back to top speed fast.
DID YOU KNOW? Paddy's older brother Keith won an All-Ireland minor football medal with Cork in 2019!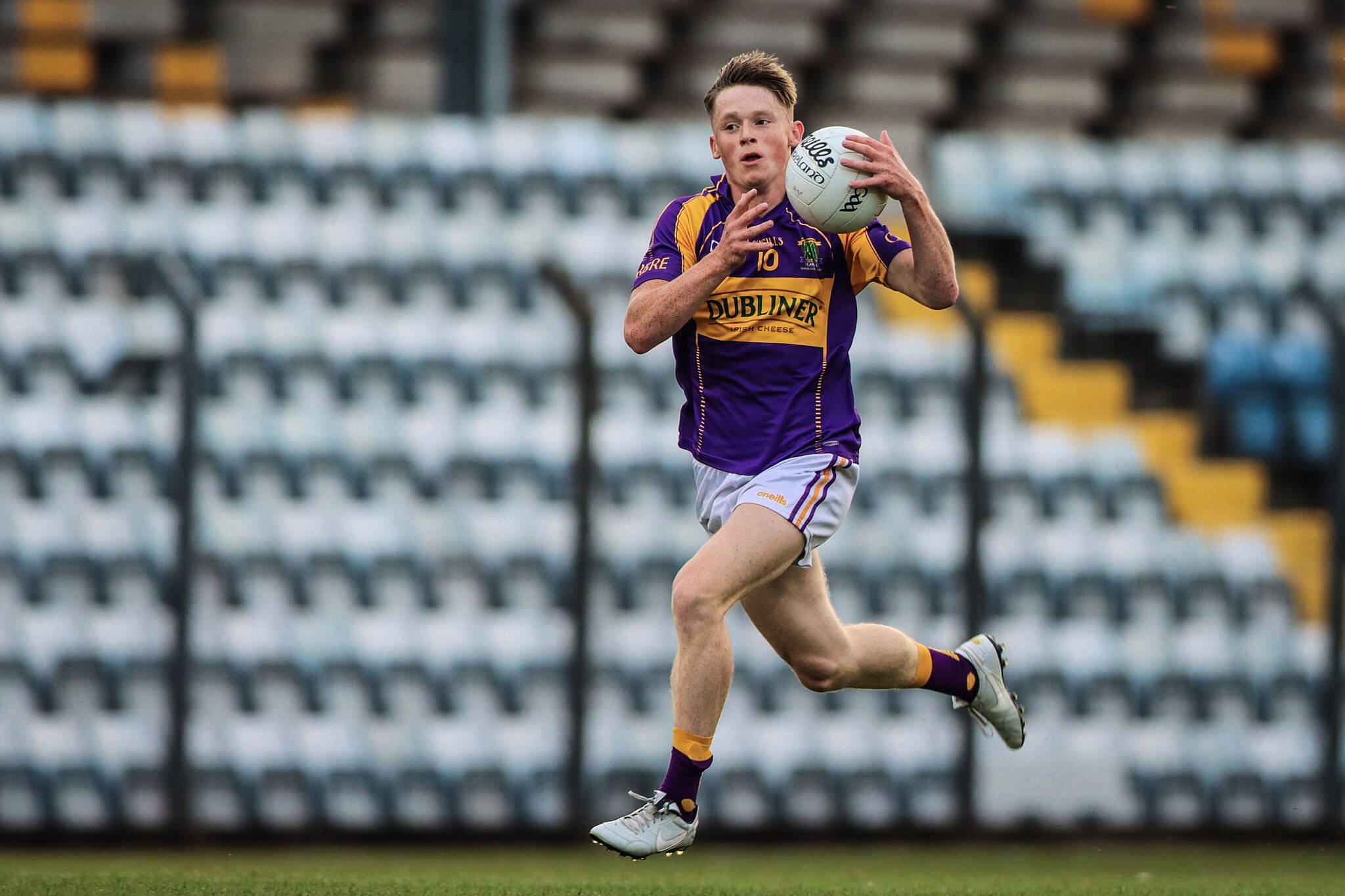 ***
NICOLA TUTHILL
ATHLETICS | KILBRITTAIN | 19
NICOLA has already packed so much into her athletics career, but the best is yet to come. When Nicola was just 16 years old she was crowned Irish senior champion in the women's hammer, so that's an indicator of the Kilbrittain teen's talent.
She also has a huge work ethic, resilience and ambition – look at her remarkable comeback from injury last year. In March 2022 Nicola dislocated and fractured her right elbow while competing at the European Throwing Cup in Portugal, yet by August she was back in competition and finished in the top eight at the World Athletics U20 Championships in Colombia. She also threw a new PB of 61.87m. Nicola is also third on the Irish women's hammer all-time list – and she's just 19.
The Bandon AC star, a first year student of Biological, Biomedical and Biomolecular Sciences in UCD (she is on an Ad Astra Academic scholarship) wants to throw even further this year. Qualifying and competing at the European Athletics U23 Championships in Espoo, Finland in July is a target (she has time on her side and is eligible for the next few years), as is the European Throwing Cup in Leiria, as well as trying to win national women's hammer titles at senior and U23 level.
The national U23 record of 64.57m is also something Nicola has in her sights. She has bettered her PB year and after year, and is certainly moving in the right direction.
DID YOU KNOW? Nicola's dad, Norman, built her a home-made throwing cage on their family farm in Baurleigh, Kilbrittain, so she could practice her hammer throwing morning, noon and night!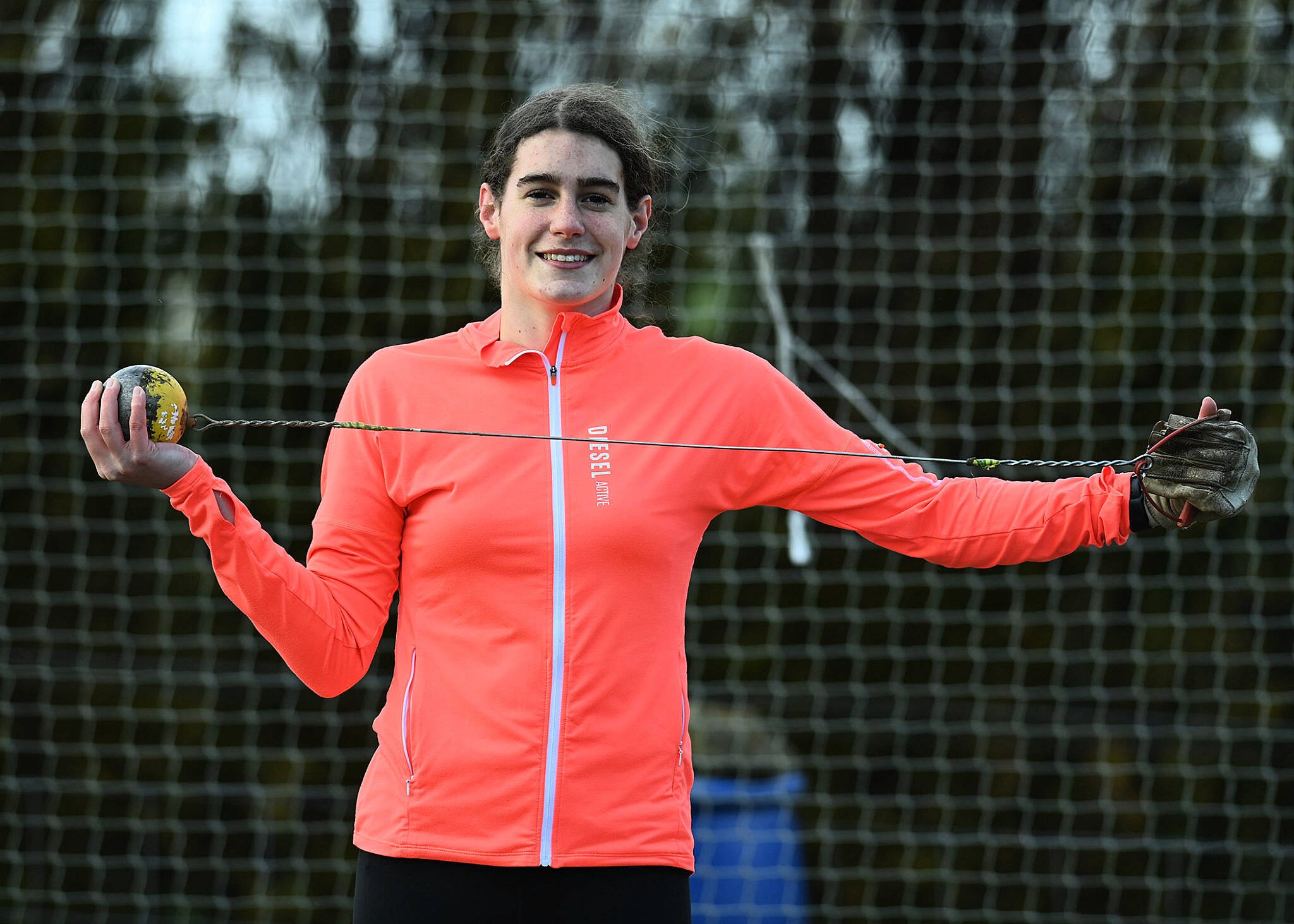 ***
OISIN BRADY
KICKBOXING | BANTRY | 17
Only 17 years old but he has already conquered the world. In October 2022 Oisin, from Priest's Leap outside Bantry, fought his way to gold and glory when he won his Older Junior (-67kg) category at the WAKO world championships held in Italy. Even with a world title to his name he's not finished yet.
This will be his last year as a junior (older junior, full contact) before he steps up to senior, so he wants to make his mark again. Already a four-time national champion with Kickboxing Ireland (KBI) Oisin has his sights set on another Irish title at the nationals in March; if he finishes in the top two there it opens the door to the Irish team for the year ahead. Worth mentioning now that he has also gone up in weight categories, from -67kg to -71kg. All going well in March, the Turkish Open in May and the WAKO Europeans in late August will be on his to-do list.
The Brady family are a kickboxing dynasty on their own, with Oisin's older brother Sean (gold in 2016) and younger brother Oran (bronze in 2022) also winning medals at world level. A great believer that hard work delivers results, Oisin's strengths as a kickboxer are his fighting awareness and IQ, and he is an all-rounder so is not over reliant on either offensive or defensive skills. The Coláiste Pobail Bheanntraí student's commitment to kickboxing never ceases to amaze his dad/trainer Bernard, who runs ION Kickboxing Club in Castletownbere.
DID YOU KNOW? Oisin, and the Bradys, are related to another family of high achievers who live on the same road – the Wycherleys, with Fineen, Josh and Saskia all lining out with Munster Rugby.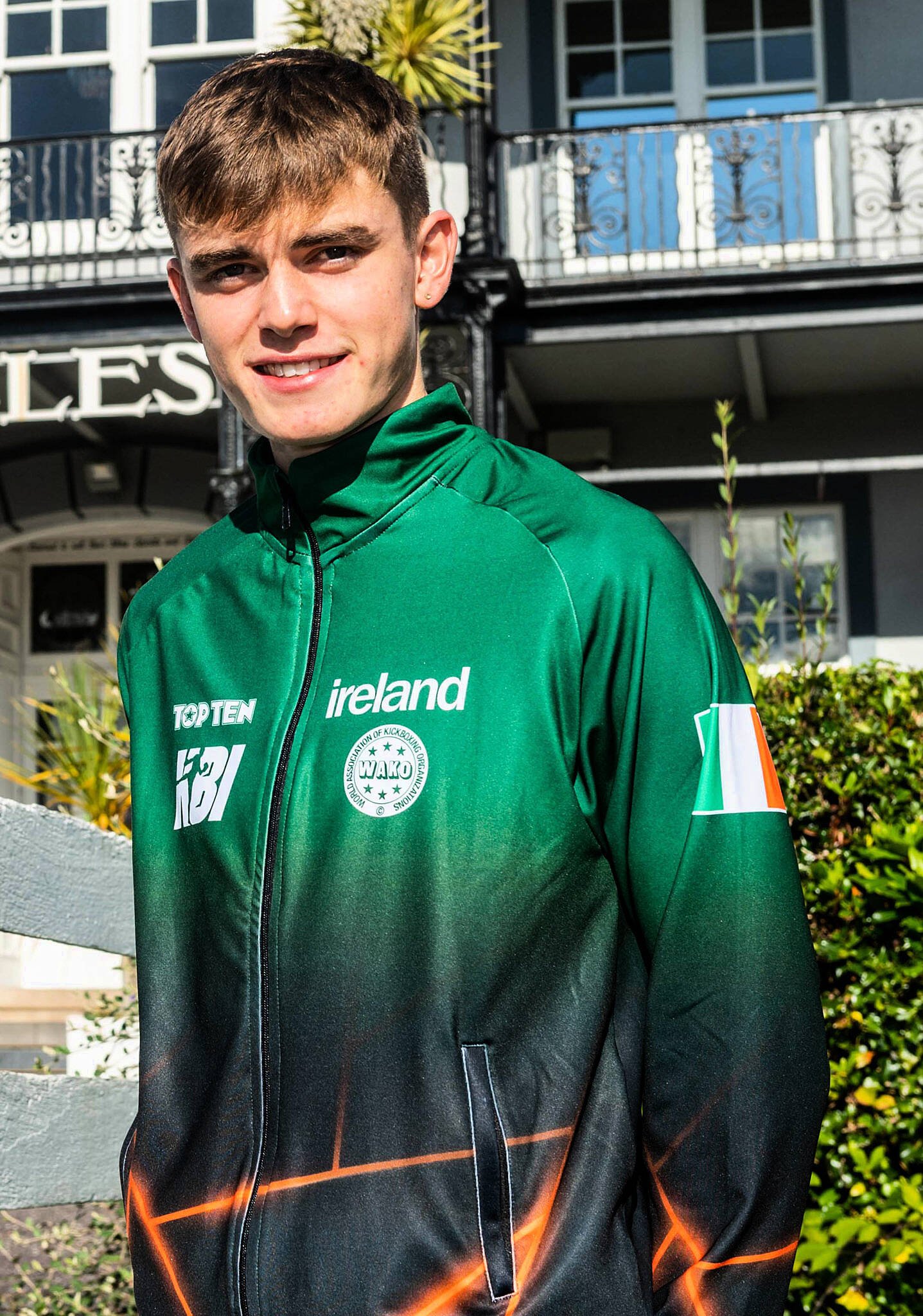 ***
DARRAGH DEMPSEY
ROAD BOWLING | SKIBBEREEN | 18
Even on one leg – he was struggling with a groin injury – Darragh proved himself to be a class apart when winning gold in the youths' road bowling at last year's European Championships in Germany.
He had won a bronze medal in the Moors event on Friday, a fourth place in the German Loft followed on Saturday before he took centre stage in his familiar road event on Sunday. The Skibb teen, even not at 100 percent fitness, won by an incredible 260 metres – and that highlights the talent we're dealing with here. He has the skills, but he also has the desire to battle through injury and pull out a show-stopping performance on the European stage; that approach will serve him well in the years ahead.
Darragh already has three underage All-Ireland titles at home (U12 in 2015 and 2016, and an U16 in 2019), and, out of the underage ranks, he will be one to watch in the junior ranks. He has it all (power, accuracy and a competitive instinct), and his challenge now is to take his brilliant underage form to the next level.
It's a steep learning curve, swapping from youths to the adult grade, and Darragh learned this in 2022 with defeats in a few tournament finals, but this is all part of the process.
His targets in the year ahead are to win the Carbery junior A title, and then tackle the county junior A championship, while performing at a high level on a consistent basis.
DID YOU KNOW? Darragh is a nephew of former European competitor, Sandra Dempsey, from Bauravilla. She won an All-Ireland senior title in 1990 and was part of Ból Chumann's international teams on three occasions (1996, 2000, and 2004).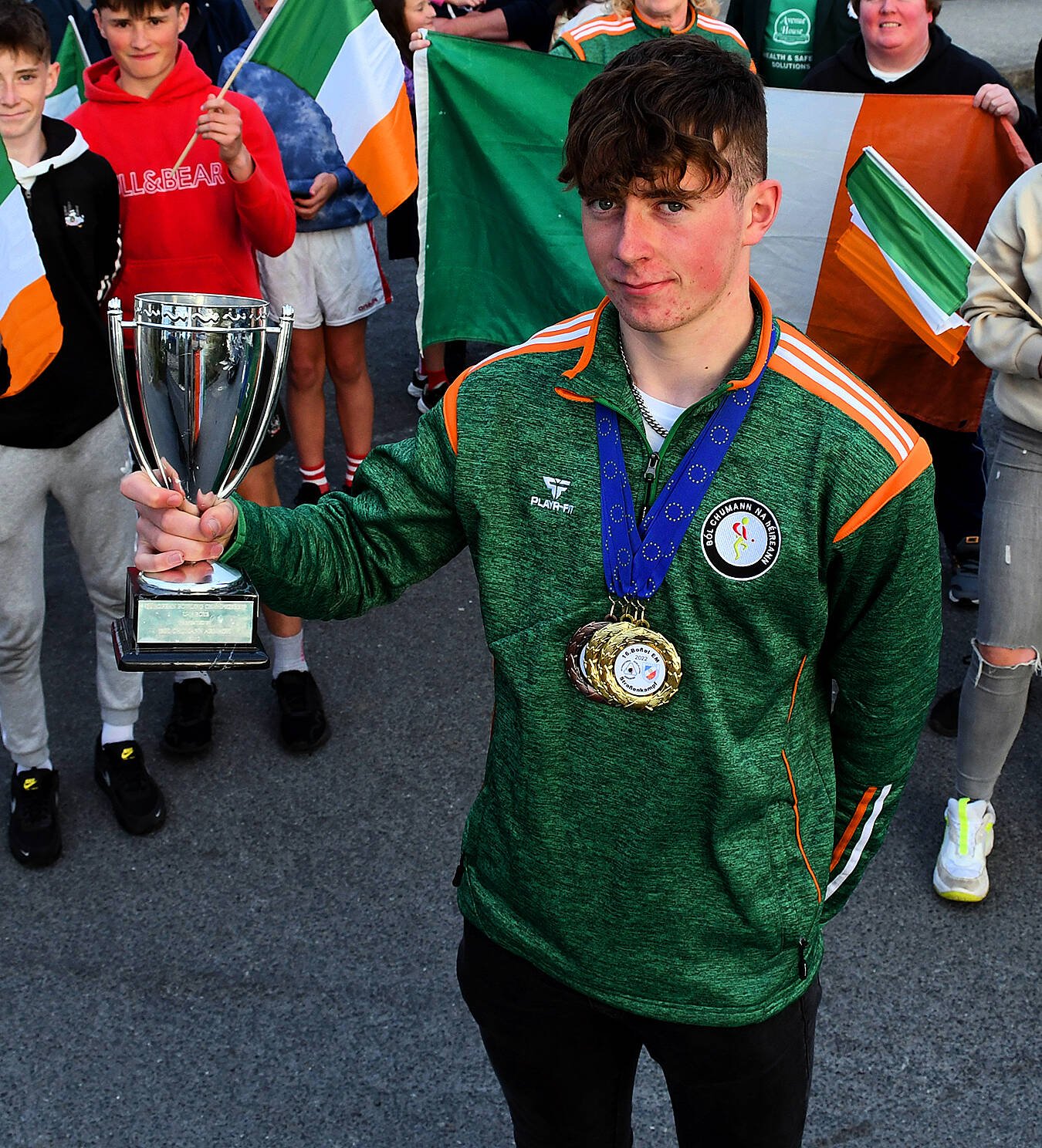 ***
RICHARD O'SULLIVAN
GAELIC FOOTBALL | NEWCESTOWN | 19
In his Cork minor days Richard took part in a Q&A where one of his answers spoke volumes about the Newcestown teen's approach. He was asked for the best piece of advice he has received in Gaelic football. His answer: outwork your opponent. That's a Newcestown trait he inherited from his dad, Jim. It's also part of the Newcestown DNA.
Whether it's football or hurling Richard stands out, and the good news for the Cork U20 footballers is that they have him in their ranks; he started at wing back in their John Kerins Cup opener against Laois last weekend. That's probably his best position. He is versatile and did play corner forward for Newcestown's senior footballers in his first season at that level (2021), but they moved him to wing back last season, and he more than holds his own there. Blessed with explosive pace, and very quick off the mark, Richard is known for breaking the tackle and creating overlaps; it's one of his greatest strengths.
Comfortable off both left and right feet, he has the ability to deliver quality ball inside to the forwards; having played inside himself, he knows what type of ball is needed. That can be traced back to his impressive football IQ. He understands the game. Richard is also robust in the tackle and, as one Newcestown man says, there is an old-school defender in him. He won't shirk a challenge.
With two seasons of senior football and hurling already under his belt, Richard has found his feet, and has the ability to develop into an important player for Newcestown.
DID YOU KNOW? Richard's older brother, Seamus O'Sullivan, was on the Cork U20 panel that won the 2021 Munster U20 Football Championship!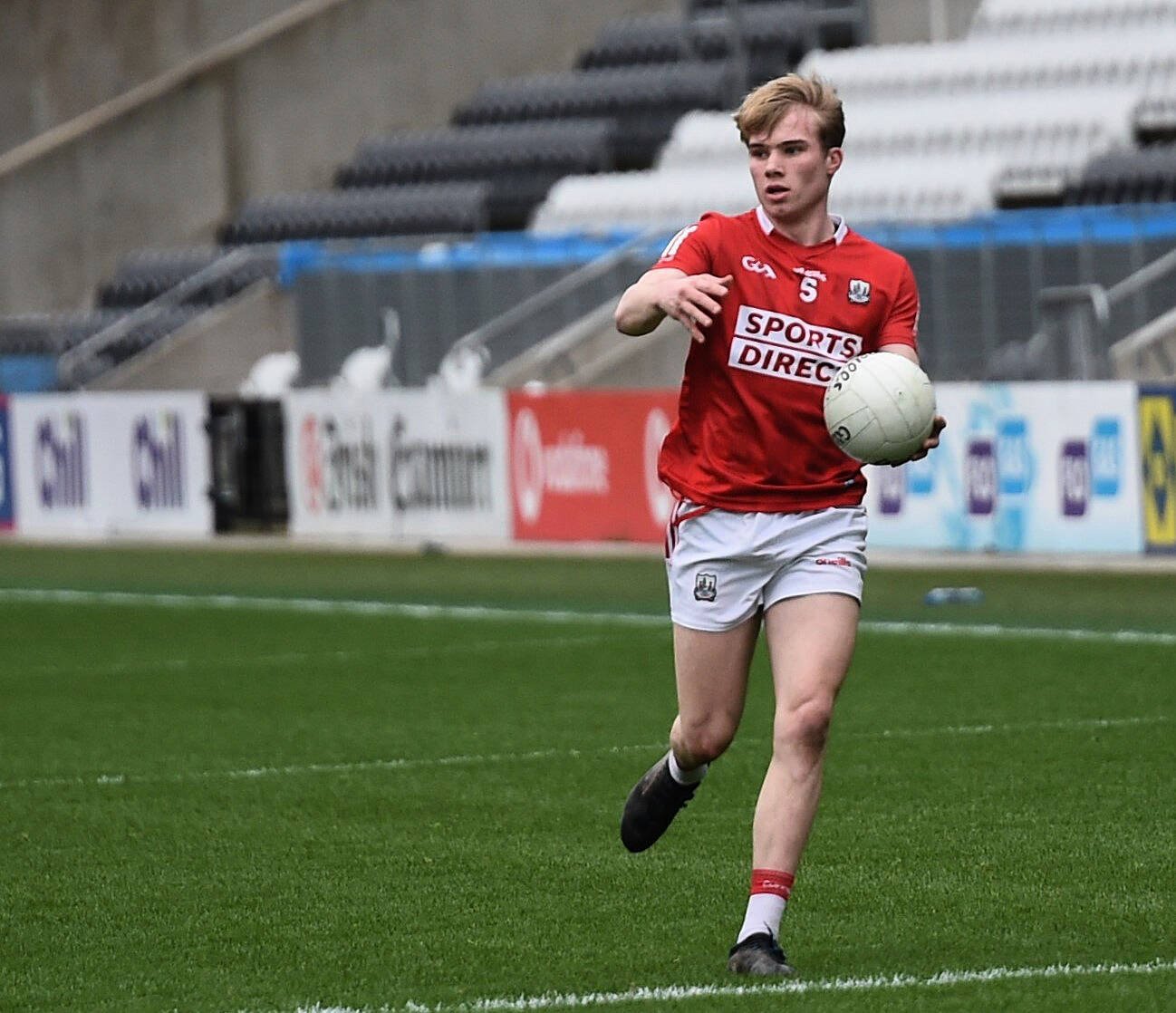 ***
NIAMH COTTER
SOCCER | BANDON | 16
Gaelic football's loss has been soccer's gain as Niamh's decision to concentrate on the latter in 2022 proved to be a wise decision. The Bandon teen's rise is remarkable, highlighted by her stats and impressive form last season for Cork City Women's FC that saw her named the club's most improved player at U19, even though she only turned 16 in July 2022.
As a defensive midfielder Niamh was an ever-present for City's U17s, playing 27 matches and scoring four goals as they reached the league final. Called up to the U19s she lined out as both a defensive midfielder and centre back, playing 23 times and helping City reach the national cup semi-final. Her performances caught the eye as she was twice included in Danny Murphy's senior match-day squad for games against Shelbourne and Bohemians. For the upcoming 2023 season she has been promoted to Cork City's senior squad and made her debut against Wexford Youths in a pre-season match in late January.
This year it will be all about progression and development for Niamh, as she learns more about playing centre back. The hope is to get as many minutes as possible with City's senior team. The Coláiste na Toirbhirte student also has her eye on international recognition, having trained with the Ireland U17s last season.
DID YOU KNOW? With the soccer season over Niamh made a cameo appearance for Bandon U16 footballers in their LGFA county final in November, coming off the bench at half time to score three penalties!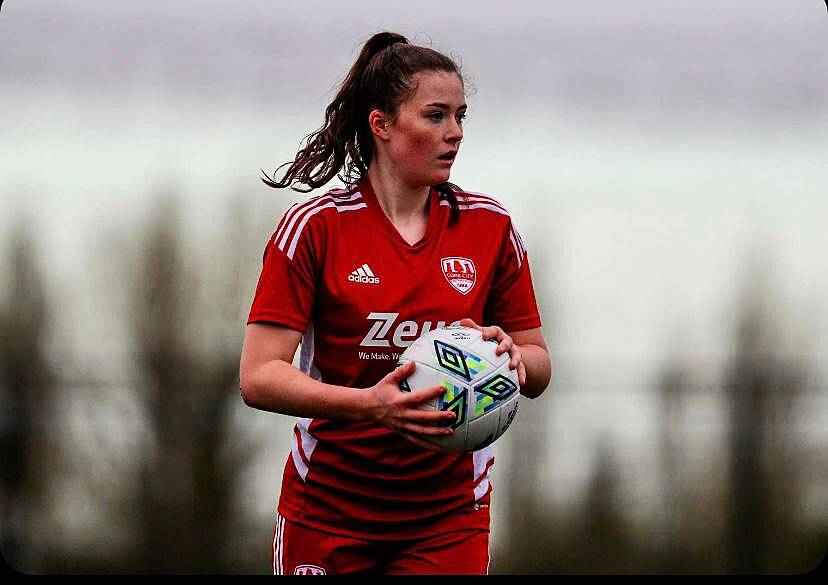 ***
DYLAN HICKS
RUGBY | BANTRY | 18
When the Ireland U18 Clubs team defeated Italy U18s 43-10 in Rome last November, Dylan kicked five conversions and a penalty for a 13-point haul. He impressed on the big stage. That came as no surprise to those who have watched the development of the Bantry Bay RFC rising star, who was then called into the Ireland U18 Schools' squad for a training camp in December. He is also on the IRFU's National Talent Squad (NTS) programme.
Highly-rated out-half Dylan started playing rugby with Bantry when he was five years old, and while he played other sports too – basketball, kickboxing and football – rugby was his first love.
Whether it's with his club Bantry Bay (he helped them to win the Munster Plate U18.5 and the South Munster Cup last season), or his school Coláiste Pobail Bheanntraí (a key player on the team that won the school's first-ever Munster Schools Boys Senior Cup game in January), he leads by example. Dylan's talent is known outside of West Cork too, and he captained the Munster U18 Club team in the interpros last year, starting at ten in all three games.
With a good boot on him, whether it's kicking from the tee or hand, Dylan is a very good reader of the game who excels in the small details; a key skill set for an outhalf. Focussed and driven, his work ethic on and off the field is infectious too. We'll be hearing a lot more about Dylan in the months and years ahead.
DID YOU KNOW? Dylan played in the Munster Schools Junior Cup with Bandon Grammar School when he was only U15 before he then moved to Coláiste Pobail Bheanntraí.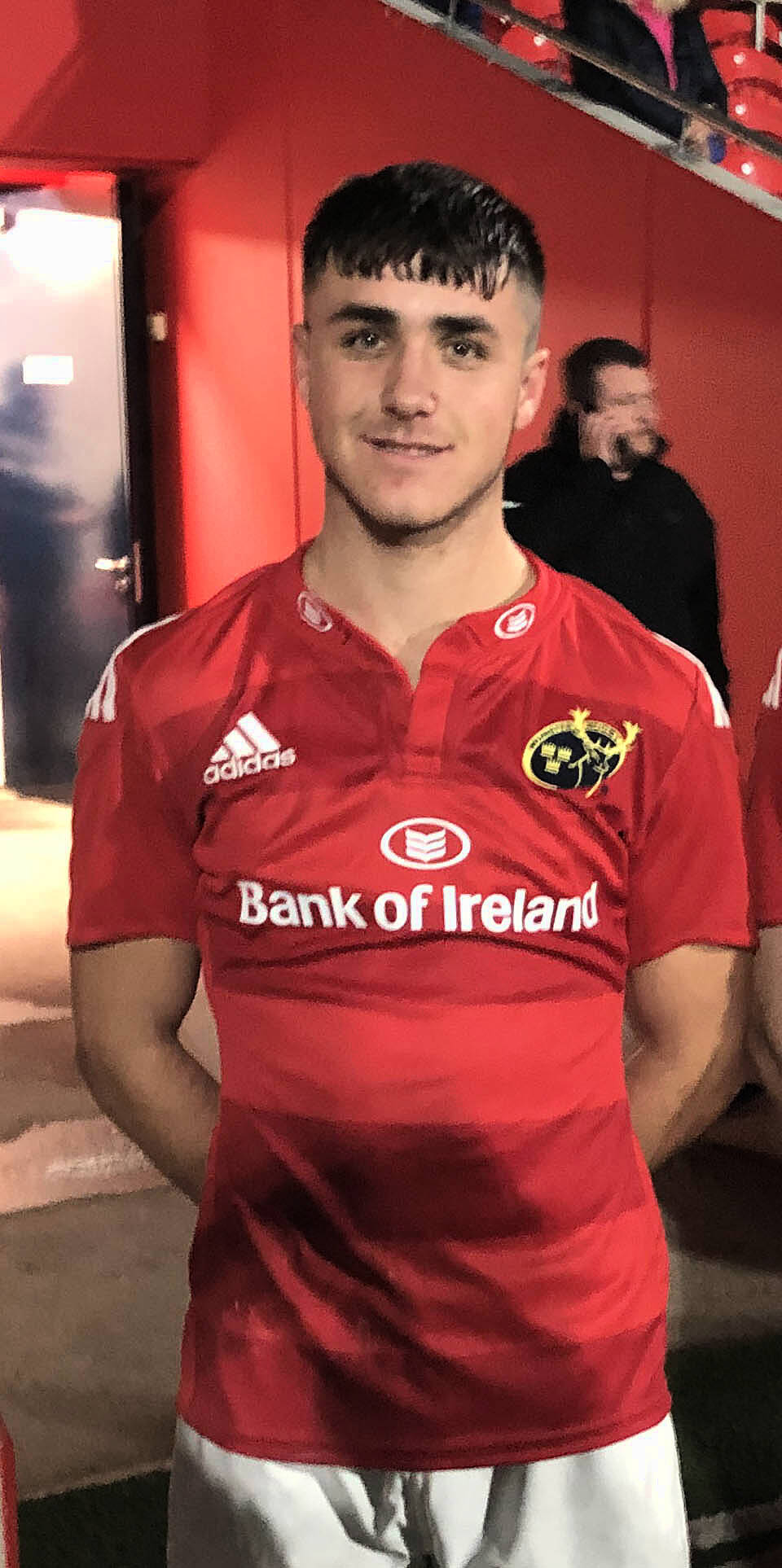 ***
COLIN CRONIN
MOTORSPORT | BALLYLICKEY | 14
Colin has already made his mark in the Motorsport Ireland X-30 Junior series – finishing second overall in last year's series. This year he will continue in this ultra-competitive category, but will also spread his karting participation to the Benelux (Belgium/France) Karting Championship.
Racing with DMS Motorsport, Colin has switched from a Synergy chassis to a Kosmic chassis and already in a pre-season race he seems to have adapted very well and the signs look very promising. Self-belief in his ability will be a key factor in the new season and it's easy to forget that these are still very young karters and how they react (positively) to being shunted by fellow rivals is part of their development process.
The experience from the IWF World Finals in Le Mans and his other European exploits last year are all confidence-boosters and are examples that he has the speed to succeed.
In the 2023 Benelux series, where the age limit is the same that applies in Irish karting, Colin will race with French team Victory Lane. Normally on European events he races under the Fusion Motorsport banner but they are not contesting the Benelux series. Amongst the tracks he will race in the series is the Karting des Fagnes International at Mariembourg, the biggest outdoor track in Belgium and the second largest in Europe.
DID YOU KNOW? Colin's oldest brother is four-time British Rally Championship winner Keith Cronin!
(BY MARTIN WALSH)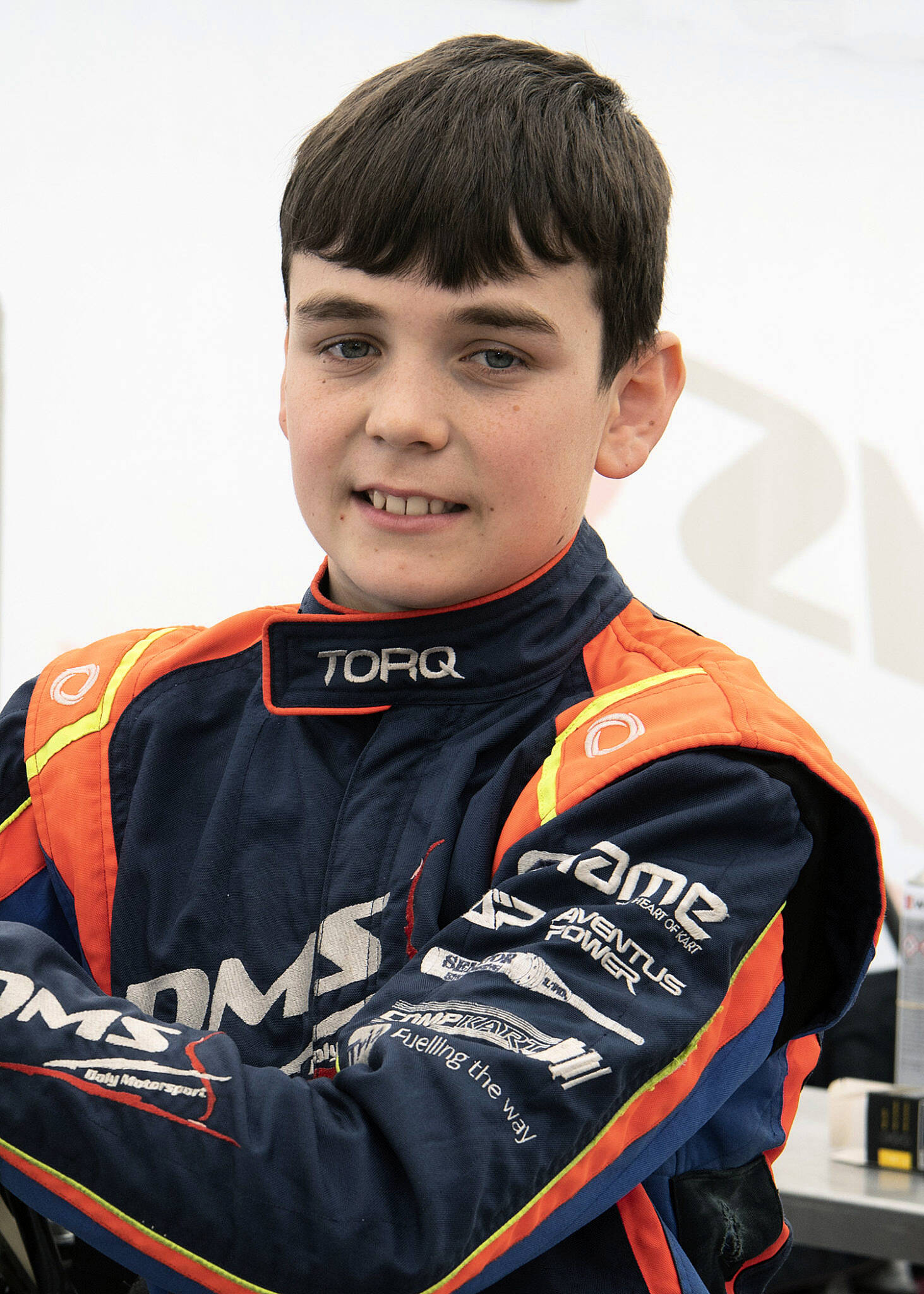 ***
SASKIA WYCHERLEY
RUGBY | BANTRY | 17
Move over Fineen and Josh, there is a new Wycherley in town, and she means business! The younger sister to the two Munster stars (and Fineen is also an Irish senior international), Saskia is also making a name for herself in rugby and is the current co-captain of the Munster U18 Girls squad in action in the interprovincial series against Connacht and Leinster.
Even though Munster lost their opener to Connacht, Saskia was hailed as reliable in the line-out and the IRFU report added that she 'seems like a real leader in their pack'. Worth noting also that she has now captained Munster for two years in a row, so that's an insight into her leadership qualities, even at 17 years of age.
She can play in a broad range of positions but flanker is her favoured role, and she is also another to learn her trade at Bantry Bay RFC which is quickly building a reputation as a hot-bed of rugby talent. Saskia, who has been involved in the Munster underage set-up for three years, wants to keep trending upwards and hopefully that will open the door to the Munster women's senior squad when she turns 18. That would be some story given Fineen and Josh's involvement with the Munster men's team. Perhaps it's no surprise Saskia is making an impact, given the Wycherleys' rugby genes. Their dad, Florence, played with Skibbereen RFC and then helped set up the underage club in Bantry Bay RFC, and all her siblings (Jason, Gary, Nathan, Fineen, Josh and Latisha) have played rugby.
DID YOU KNOW? As well as Saskia, Niamh McCarthy (Bantry Bay RFC), Kate Nolan (Clonakilty RFC) and Clodagh McCarthy (Clonakilty RFC) are all on the Munster U18 Girls' squad.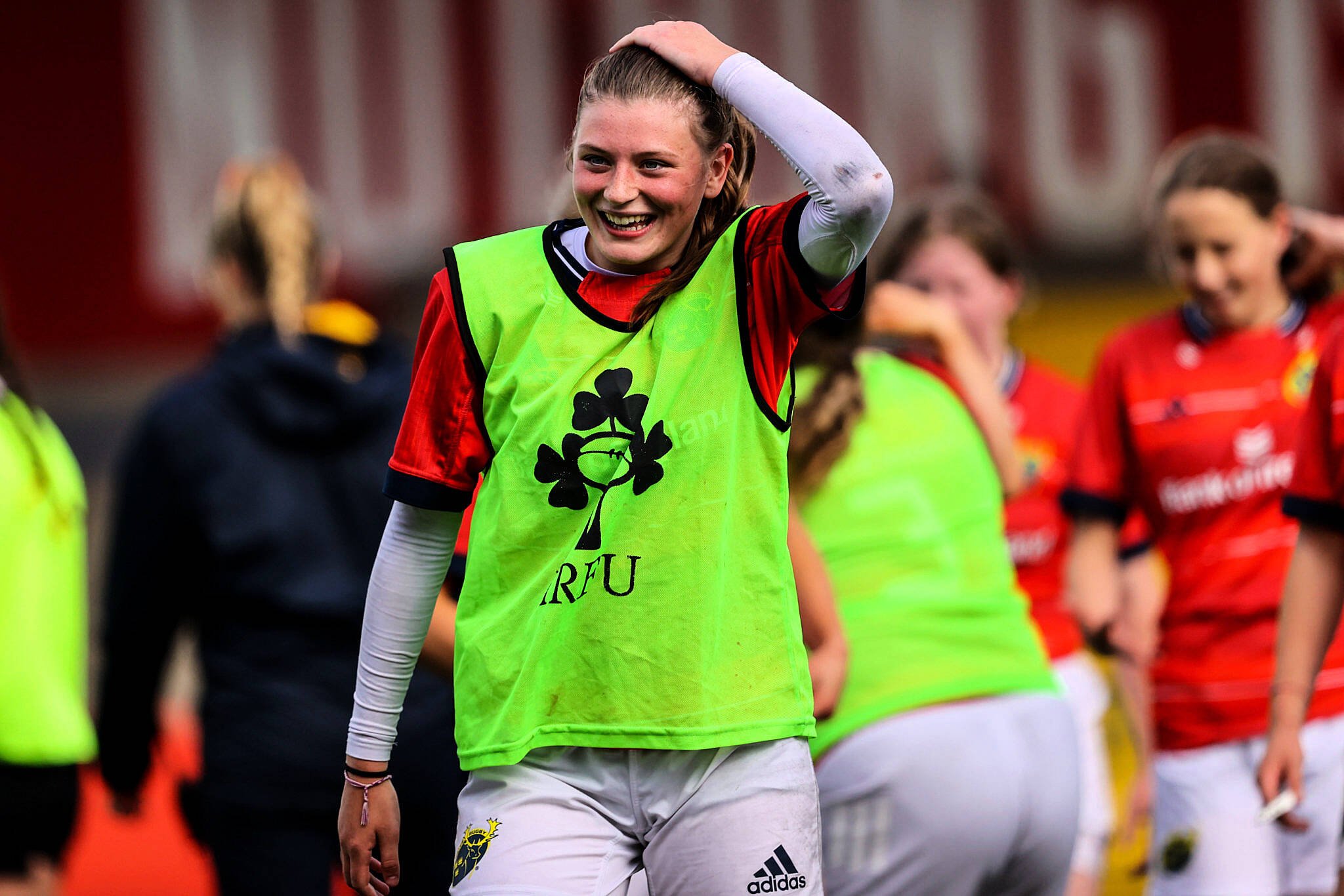 ***
EOIN O'CALLAGHAN
ATHLETICS | BANDON | 15
Remember this name: Eoin O'Callaghan. He's still only 15 years old but already has packed so much into his impressive athletics story, including his rise to being crowned U16 indoor and outdoor combined events All-Ireland champion last year, as well as representing Ireland at schoolboys level in both 2021 and '22.
Let's rewind to the start, at U12/U13, when Eoin first competed in multi-events (pentathlon) and enjoyed the challenge of five events (hurdles, long jump, high jump, shot put and 800m) in the one day. The Bandon AC athlete won his first national pentathlon medal in 2021, and also represented Ireland as part of the junior boys' schools international combined events team in Scotland.
Then came 2022: Eoin's breakthrough year. He won the national indoor U16 pentathlon title, won national medals in his favourite individual events (hurdles, high jump and discus) that summer, and won gold again in the national outdoor pentathlon. The Hamilton High School student then represented Ireland again, as part of the intermediate boys' team at the combined events meet in Glasgow in December, and was a key reason why Ireland won a bronze medal, Eoin's first international medal.
Coached by Frank Stam, this year promises to be another memorable one for Eoin as he progresses to the decathlon – this adds javelin, discus, pole vault, 400m, and 100m to the pentathlon events, while extending the 800m to 1500m. The focus this year is developing his new events, particularly the pole vault, and close in on qualifying standards for European competitions; the European U18 championship in 2024 are a goal.
DID YOU KNOW? Eoin's younger brother, David, is the reigning U10 national turbo javelin champion with his partner Joel Cummins!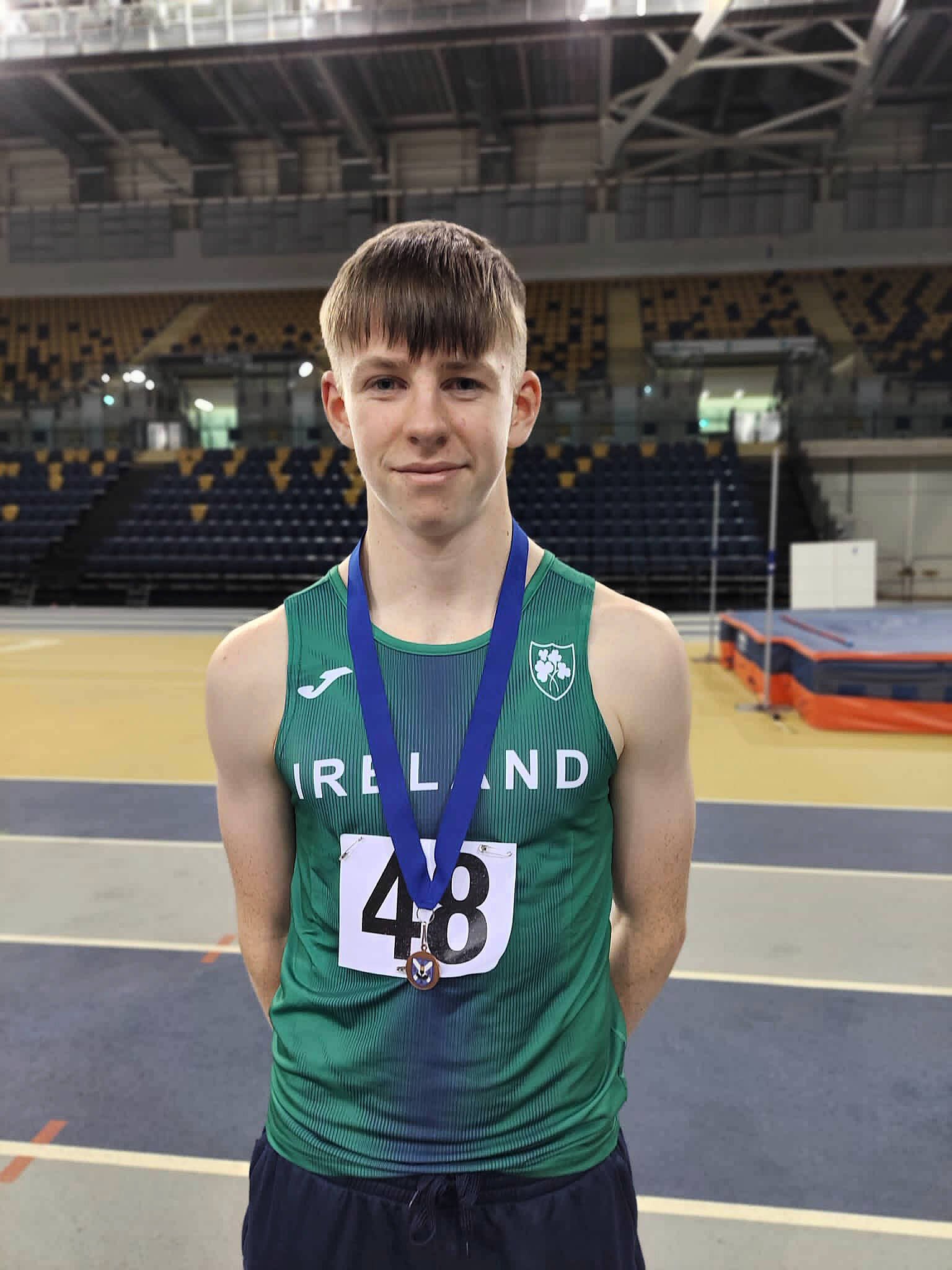 ***
JANE BUCKLEY
ATHLETICS | NEWCESTOWN | 19
If 2021 was her breakthrough year at home, then 2022 was the year the Newcestown teen took America by storm. Last August she swapped West Cork for Rhode Island as she began a scholarship as a freshman at Providence College – and Jane hit the ground running.
Just ten weeks into her American adventure, and in only her third race for her college, she hit the headlines with a sensational win in the women's 6km at the Big East Cross-Country Championships in Massachusetts. She is only the second freshman (first-year student) to win the women's race, with the other winner back in 1982, before Jane was even born! Jane then finished third at the Northeast Regionals in New York and also qualified for the NCAA championships in Oklahoma when, again, she was the pick of Providence's performers. She turned heads in the States.
The Leevale AC athlete, who started her athletics career with Bandon AC, showed how much she improved in 2022 with a superb fifth-place finish (just 18 seconds behind the winner) in the women's U20 race at the European Cross-Country Championships in Turin in December; 12 months earlier she had finished 30th in the same race. Jane is moving in one direction: forward, and getting there fast.
Back on American soil now Jane has a busy year ahead and one of her targets is to run 5000m outdoors on track and, fingers crossed, post a fast time because she hasn't ran a fast 5k time on track yet; we're confident that will change very soon. Her outdoor track college races start in March and what competitions she can enter will depend on how fast she can run.
DID YOU KNOW? Jane's coach at Providence College is Waterford native Ray Treacy, a former Irish international and brother of Olympic silver medallist John Treacy.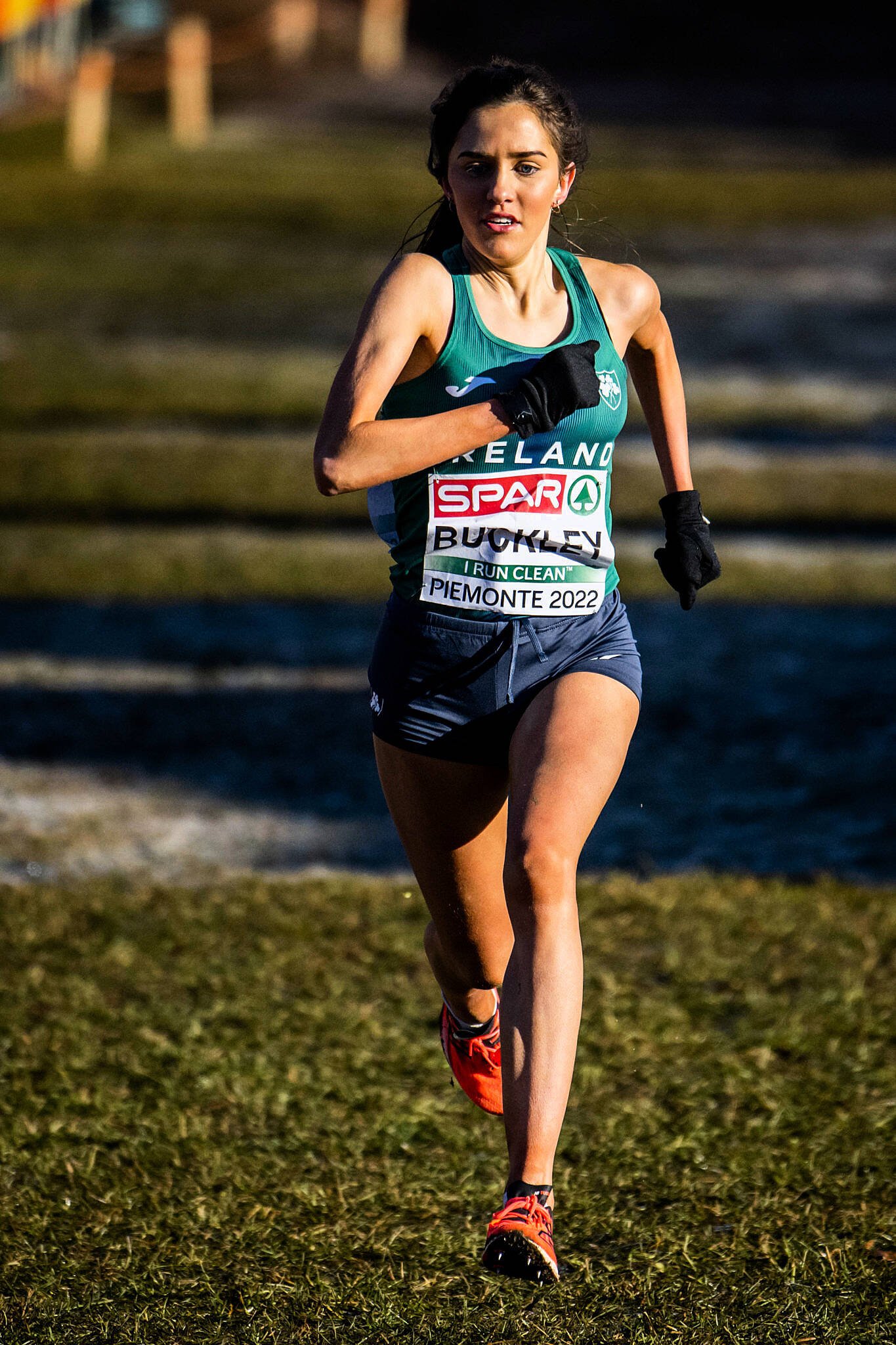 ***
JOHN O'DONOVAN
SOCCER | ARDFIELD | 19
John followed in some very famous footsteps last year when he was crowned the 2022 FAI Schools International Player of the Year. Previous winners include former Ireland defender Stephen Ward and current Ireland internationals Alan Browne and Ryan Manning, so the Ardfield teenager is in good company as he continues to make the right moves in the football world.
Last year saw him play in all of the Republic of Ireland U18 schoolboys' games in the Centenary Shield – against England, Scotland, Wales and Northern Ireland – and his standout performances were recognised with the FAI schools' award. He is eager to kick on with his club, Cork City, and has been training with their senior team in pre-season ahead of their SSE Airtricity Men's Premier Division campaign that kicks off this month; it suggests that he could be in line for his League of Ireland debut in the weeks ahead.
Highly-rated defender John was also one of four West Cork teenagers who shared the pitch at the same time in a recent Munster Senior Cup quarter-final win against Castleview, and this was his first start for City's senior team. He's also eligible to line out for City's U19s this season. Exciting times for the former West Cork Kennedy Cup star.
The UCC student also has aspirations at international level and has caught the eye of Republic of Ireland U19 head coach Tom Mohan. John took part in a home-based assessment day in Dublin earlier this month, ahead of the upcoming U19 European Championship qualifiers. An exciting year for club and country could await.
DID YOU KNOW? John won his first international cap when the Republic of Ireland U18 schoolboys beat Scotland in the Centenary Shield on St Patrick's Day 2022!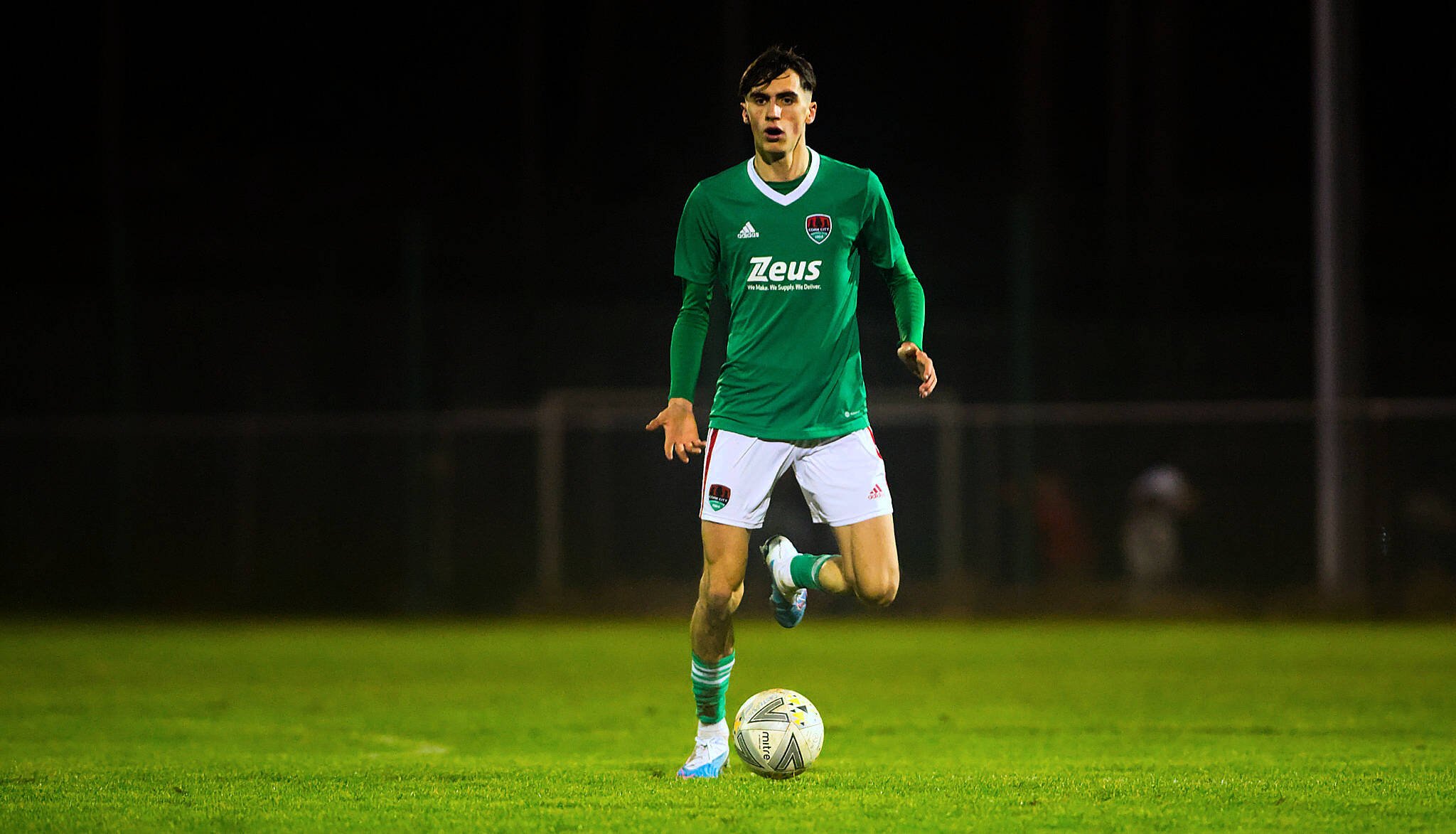 ***
KATIE O'DRISCOLL
GAA/BASKETBALL | CLONAKILTY | 18
On the pitch with Clonakilty and Cork or on the hardcourt with Skibbereen Eagles and Ireland, Katie stands out – and not just because she is five foot nine inches tall. This Clon teen is a dual star with a difference: she is the All-Ireland winning underage Cork footballer who has also played international basketball for Ireland.
Let's start with Katie's football exploits. She has lined out with Clon from U11 up to senior (winning underage titles at U14, U16, U18 and intermediate), and, very versatile, has played in midfield and as a wing forward in recent seasons, holding her own at senior level. Leaving Cert student Katie is also the current captain of Sacred Heart Secondary School Clonakilty's senior team, and was a key player at midfield when they won the All-Ireland schools' senior C football title in 2022. At inter-county level she played with Cork since U13, and has won Munster titles at U14, U16 and minor levels and All-Ireland medals at U14 and minor (there was no All-Ireland U16 because of Covid). Katie is involved with the Cork minors again this season.
Her basketball story is equally impressive. Katie has played with Skibbereen Eagles since 2017, under the guidance of Pat Dwyer and now Steve Redmond. Like in football, success has followed her with league and championship titles. Her talent was soon recognised as she earned her place on the U17 Irish international team, regularly making the trip to Dublin for training, as well as training weekends held in Belfast and Monaghan. Hoops star Katie then travelled to Austria for a two-game series in August 2022. She decided not to put herself in the mix for the Irish U18 squad as she is already juggling her Leaving Cert and football, but is hopeful she can trial for the U20 team in 2024.
DID YOU KNOW? Skibbereen Eagles star Katie was named MVP in last season's County Cup final win!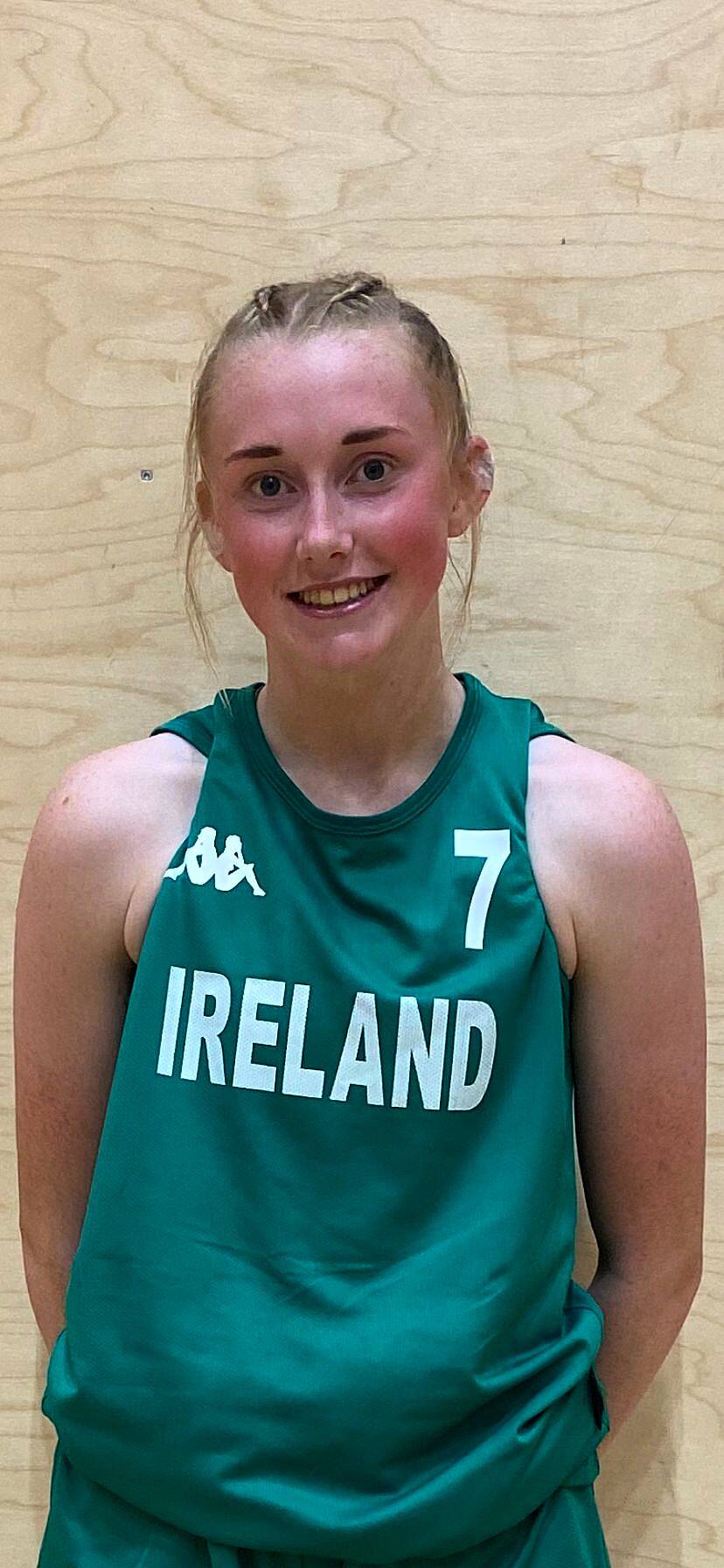 ***
ROBERT CRONIN
MOTORSPORT | BALLYLICKEY | 18
This will be a very different season for Robert as he takes another step up the motorsport ladder with his progression into circuit racing. Saloon racing, irrespective of what category, is a very competitive domain and sourcing the input and expertise of the vastly-experienced Cork racing ace Matt Griffin was an astute move.
The Porsche Visit Cayman Islands Sprint Challenge GB was identified as the ideal series to begin with and Robert will race with the Leicestershire-based Team Parker Racing outfit.
Having begun karting in 2018 (mid-season) Robert quickly learned his craft and his participation in the Iame World Finals in Adria in Italy some two years ago was another vital cog in raising his competitive level.
Of course, opting not to take the rally route that would have brought the obvious and immediate comparisons with his older brothers Keith and Daniel is another interesting element. It reduces the unnecessary pressure and will allow him to concentrate on his own development.
Learning the various tracks around England will form part of his development and over the last few months, PlayStation has been the source of his familiarisation with circuits such as Donington Park, Silverstone and Brands Hatch.
At six foot four inches, sitting behind the wheel of the Porsche will be more accommodating than a go-kart and that should allow him bring his talent more to the fore.
With the six race weekends nicely arranged between April and October, it appears that this will also allow him to contest the Rotax Senior Max category in Irish karting where he will continue his association with the Carrigadrohid-based DMS Motorsport outfit.
DID YOU KNOW? Robert's uncle, Denis Cronin, is well-known in motosport circles and competed in his first rally (the Rally of the Lakes in Killarney) in 1981!
(BY MARTIN WALSH)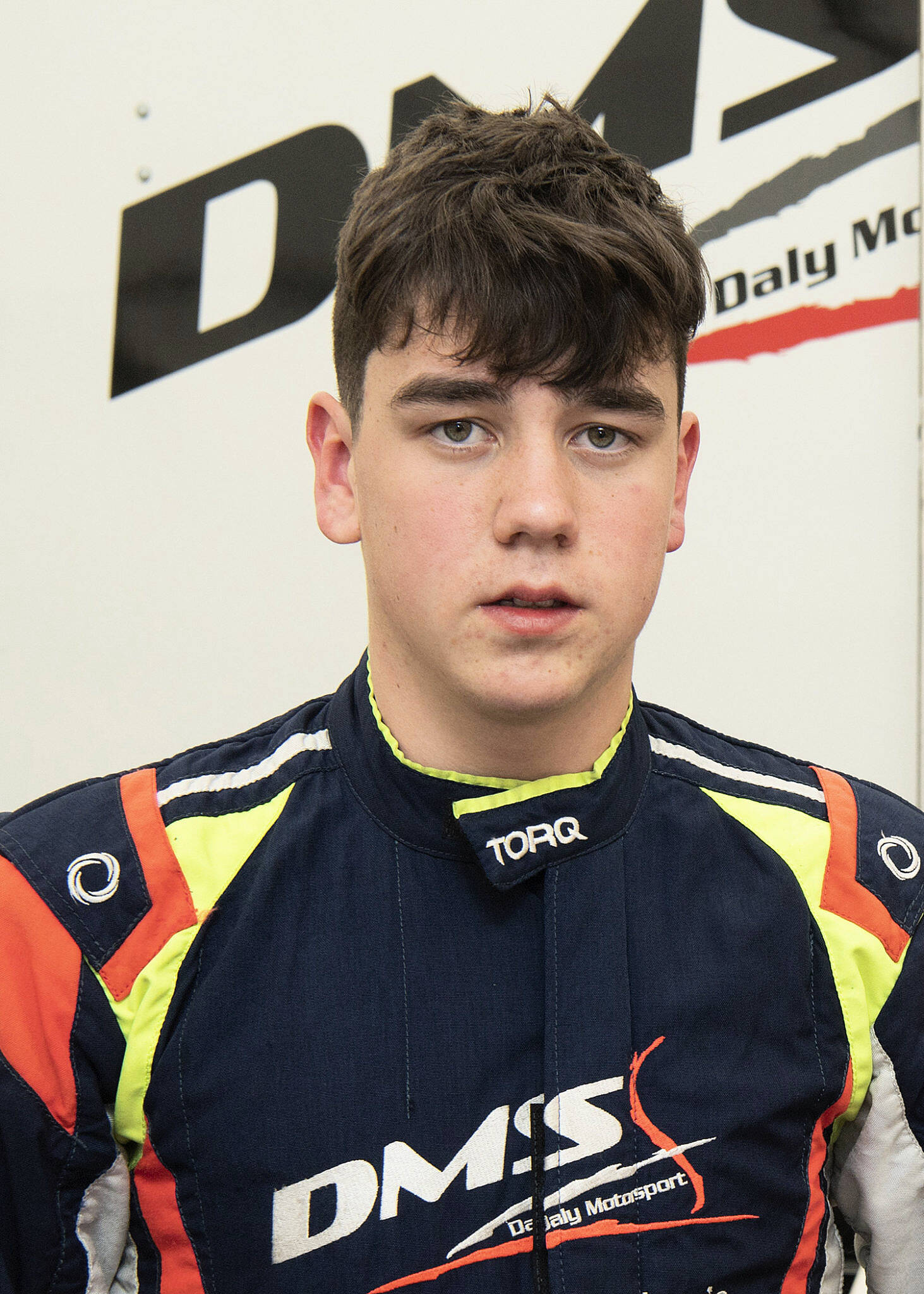 ***
ORLAITH DEASY
SOCCER | TIMOLEAGUE | 18
Orlaith is on the move, both in terms of her career and her club, as she continues to make a name for herself in women's soccer.
The Timoleague teen recently swapped Cork City Women's FC for Wexford Youths, who line out in the SSE Airtricity Women's Premier Division so this is a chance for Orlaith to showcase her talents at the highest level. It's a move she is excited about, and her targets for the upcoming 2023 season are to establish herself as a senior player and help the club in its bid to win national honours.
The attack-minded defender impressed for Cork City in 2022. With the U19 squad, and even though she is predominantly a defender, Orlaith was joint top scorer.
Although limited by opportunities with City's first team early in the season, when she broke into City's first 11, after Jess Lawton stepped in as interim manager, Orlaith got her chance and took it. She made the league's team of the week on her first full start and impressed in games away to Athlone (cup) and Shelbourne, which put the former Bandon AFC starlet on the radar of other clubs. Then Wexford Youths came calling. After talking to manager Stephen Quinn, Orlaith knew it was a move she wanted to make.
Leaving Cert student Orlaith, who lined out for Ibane Ladies last season, is also a footballer of note too, and scored a match-winning 1-4 when Sacred Heart Clonakilty won the All-Ireland schools' senior C football final in 2022.
DID YOU KNOW? Orlaith's first cousin Niamh Cotter is part of the Cork City Women's senior squad, and the cousins recently played against each other in a pre-season friendly!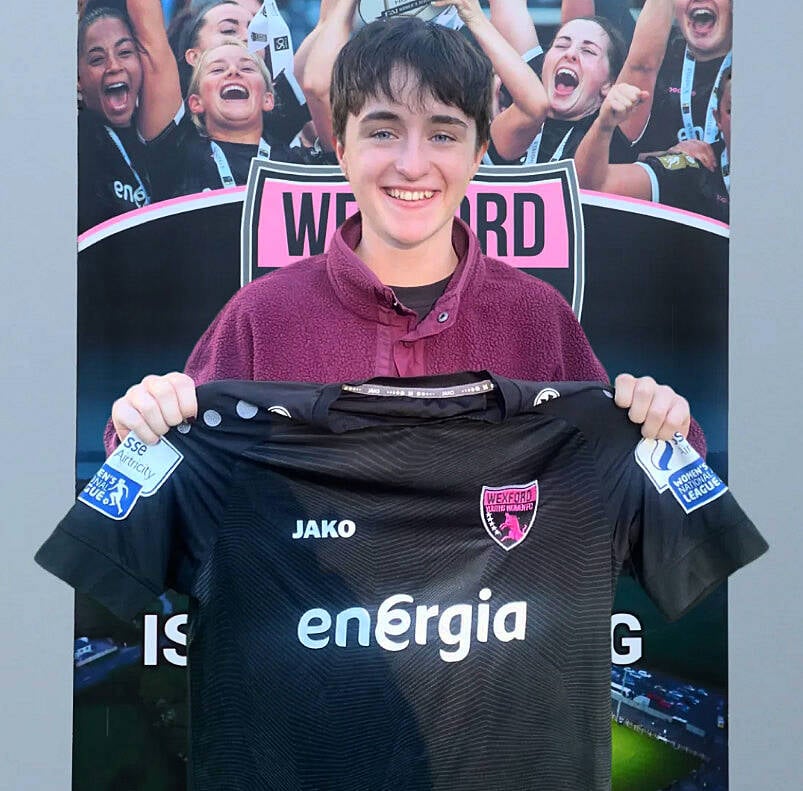 ***
EMMA HURLEY
FOOTBALL | BALTIMORE | 18
We've been told, and from a very important figure in Cork ladies football, that Emma is 'definitely one for the future'. It's easy to see why. Already the Cork senior management team has had a look at the Ilen Rovers rising star and have been very impressed with her strength, speed and athleticism. Her natural kicking technique and eye for the posts also marks her out as one to watch – and her regular supply of scores in the Cork minor team that won the 2022 All-Ireland 'A' title backs this up.
Currently she's out of action as she is rehabbing an injury, but the Skibbereen Community School Leaving Cert student has been tipped as one to watch in the seasons ahead. Even just being in and around the Cork senior set-up will be a learning experience for the versatile Ilen player who can play in attack or in midfield.
She was involved at inter-county level for three years on the trot, first with the U16s and then two seasons on the minor team, impressing as the Rebels won last year's All-Ireland title; corner forward on the team, Emma kicked 0-2 in the final triumph against Galway to put Ilen Rovers LGFA firmly on the map.
Emma is spearheading a group of talented young players in the club as Maebh Collins and Leah Carey (Cork minor panel), Kate Carey (Cork U16) and Carla O'Regan (Cork U14) all follow behind. Emma has progressed up through the ranks in her home club and is joining the dots between Ilen and the Cork seniors.
DID YOU KNOW? Captain fantastic Emma – a leader on and off the field – skippered the Ilen Rovers U17 team that won the 2021 West Cork LGFA final against Bantry Blues!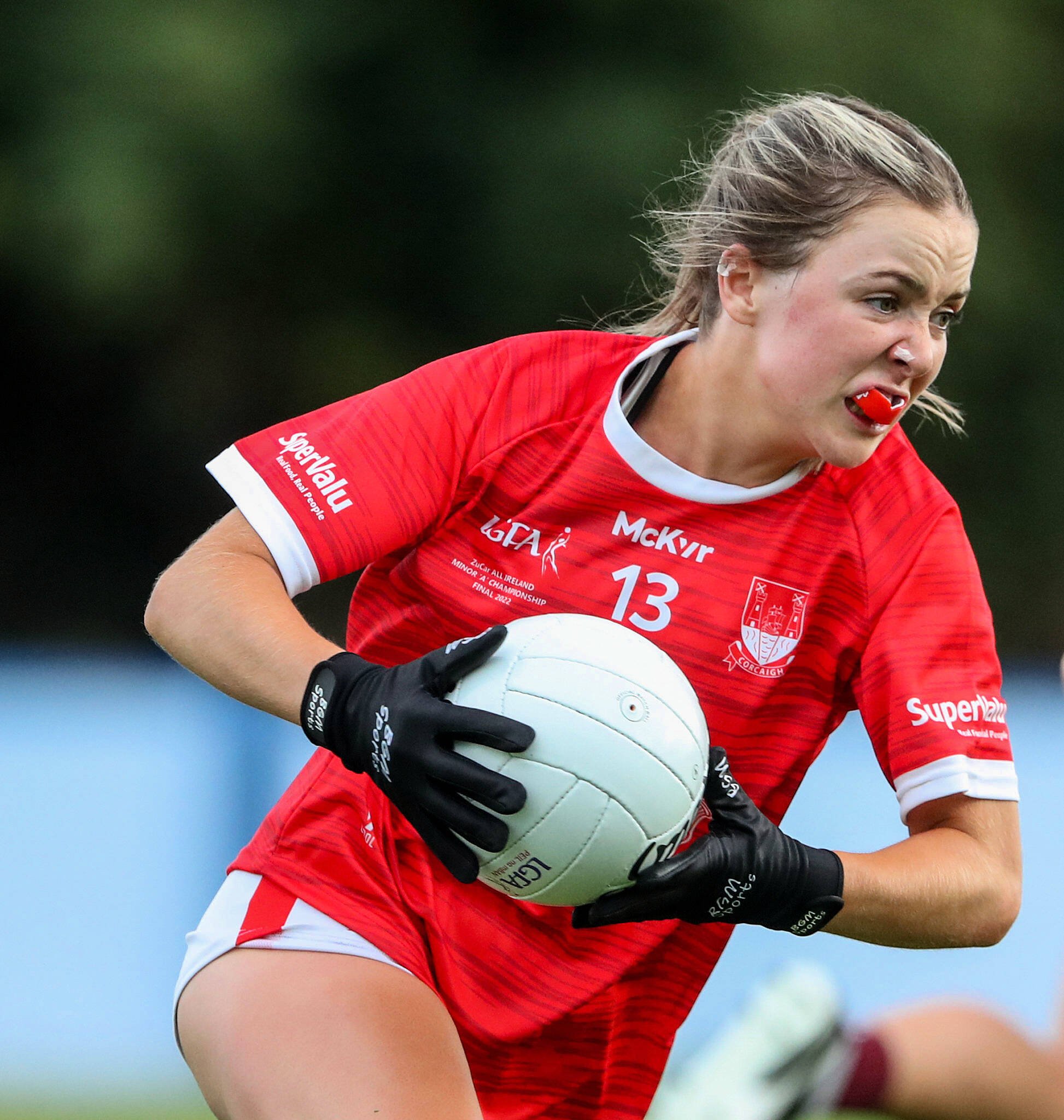 ***
OLAN CORCORAN
GAELIC FOOTBALL | ENNISKEANE | 18
St Mary's have themselves a player here. Olan, who will turn 19 in April, comes from solid GAA stock, as his dad, Dan, was on the Mary's team that won the 1980 West Cork junior B football crown (the club's first adult title). Whether it's with his school, Hamilton High in Bandon, Ahán Gaels (underage amalgamation of St Mary's and Diarmuid Ó Mathúnas), St Mary's or Cork, Olan has stood out as a score-getting forward who can also link the play in attack. Last weekend he kicked 1-4 for Cork U20s in their John Kerins Cup opener against Laois – and he has a habit of kicking big tallies, like his 2-7 for Ahán Gaels in the 2022 Carbery U21B football final.
Dedicated, he's a regular sight at Mary's pitch with a bag of footballs, practicing his free-taking, and shooting left and right. He has the work ethic, but Olan has game intelligence too – he knows when to make the right runs and to make the right decisions. He's also a ball-winning forward. He can operate anywhere in attack, a dangerous scoring option in the inside line or a creative link in the half-forward line.
Olan, a starter on the Cork team that won a Munster MFC title in 2021, looked right at home with Mary's adult team last season and he was also involved in the Carbery senior football panel in 2022. With Hamilton High in the Corn Uí Mhuirí he has also led their attack these past few seasons. His progress in recent seasons – and his ability to take the step up in levels in his stride – can be traced back to his own desire to be the best, and that suggests Olan has an exciting future ahead of him. Remember, he will also be a Cork U20 in 2024.
DID YOU KNOW? Olan has a twin sister, Emily!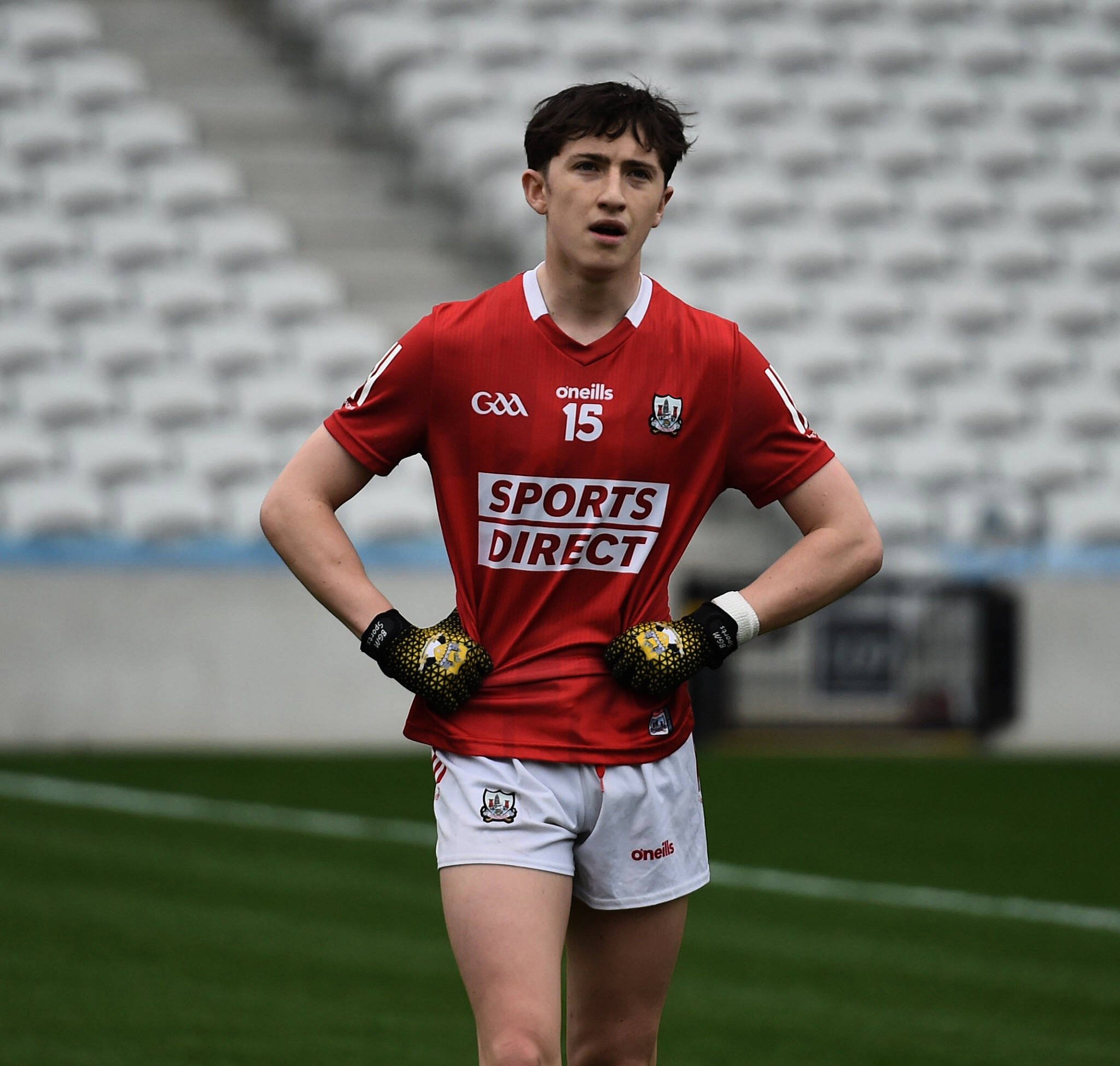 ***
HANNAH SEXTON
ROAD BOWLING | TIMOLEAGUE | 20
Hannah's rise to the higher echelons of women's road bowling has been one of the most remarkable West Cork sports stories in recent years. She left the underage ranks as its most successful bowler ever (four All-Irelands, nine Munster titles) and has powered through the adult ranks, winning the intermediate title and then, in her first year at senior (2022), another Munster crown. She came up short in the 2022 All-Ireland women's senior final against ten-time serial winner Kelly Mallon, but that has shown Hannah what she needs to do to move to the next level and be in a position to bring home the game's top prizes.
The second-year MTU Cork accounting student has crunched the numbers and hopes her focus on improving her body strength will pay off this season; it's one of the lessons she took from her loss to Mallon. Defending her Munster crown is a big target, and that will open the door to the All-Ireland series. The prestigious Queen of the Roads tournament, towards the end of the year, brings together the best of the best – and Hannah wants to be in that company (the top bowlers from north and south, and Germany). There are different routes to be in contention for the Queen title: win your senior championship or qualify through the Gretta Cormican Cup. Ideally, Hannah wants to take the direct route, as Munster champion. It's a year where she hopes she can close the gap to the very best, Kelly Mallon, and position herself as one of the top women's bowlers in the game.
DID YOU KNOW? Hannah equalled the road record (14 shots, set by Silke Tulke of The Netherlands) at Ballincurrig in her 2022 Munster senior final win against Veronica O'Mahony.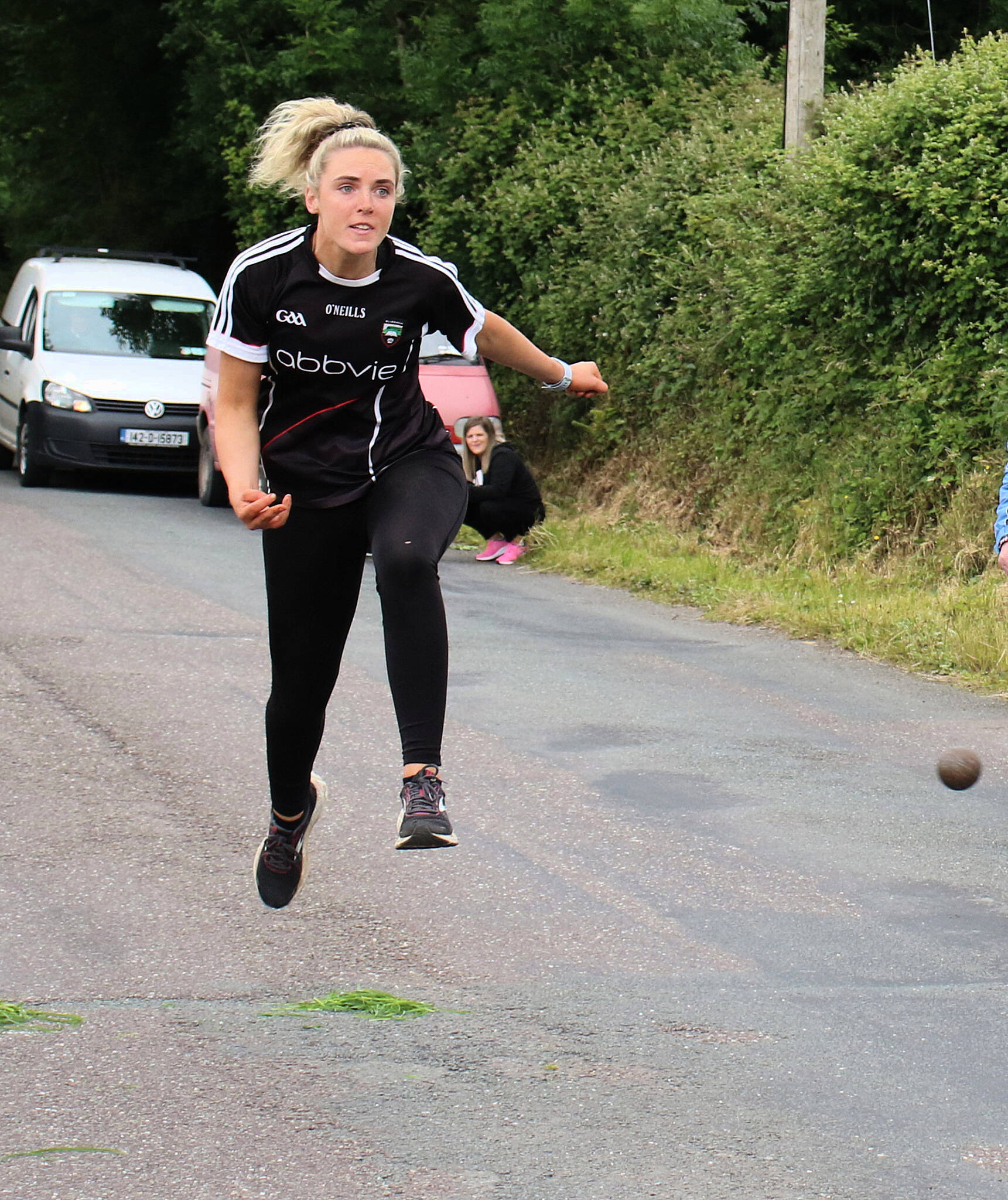 ***
CONOR DALY
GAELIC FOOTBALL | CLONAKILTY | 19
It's no secret that Clonakilty's senior football team needs more firepower in attack and one of their own could be the answer.
Conor stood out at underage level, not just for his talent but also for his work-rate; go back to his U14 days when he played in midfield as well as in attack. Everyone agrees that Conor can score, and the closer he is to the goal, the better.
A first year student in UCC, his best position is in the full-forward line because he's a scoring forward, a quick and agile goal-getter who can kick off left and right. He also has that ability to pick the pass that not everyone sees. He's an exciting talent for Clon, and also for the Cork U20s; he scored two points from play in the John Kerins Cup opener against Laois last weekend. This is his second season with the Rebels, having played with the U20s last season as well.
Going back to 2021, his first season of senior football, he played his role in Clon's superb run to the Cork Premier SFC final, and was brought on in the final against St Finbarr's. Former Clonakilty Community College student Conor has the ability and talent, and now he needs to keep developing. Those who have worked with him up along know he is willing to put in the hard graft and work to keep progressing. It's good news for Clon that they have young forwards like Conor on the way up, and Darragh Gough is another to keep an eye on.
DID YOU KNOW? Conor started all three Cork Premier SFC group games for Clonakilty last season and top scored against Nemo Rangers and Castlehaven!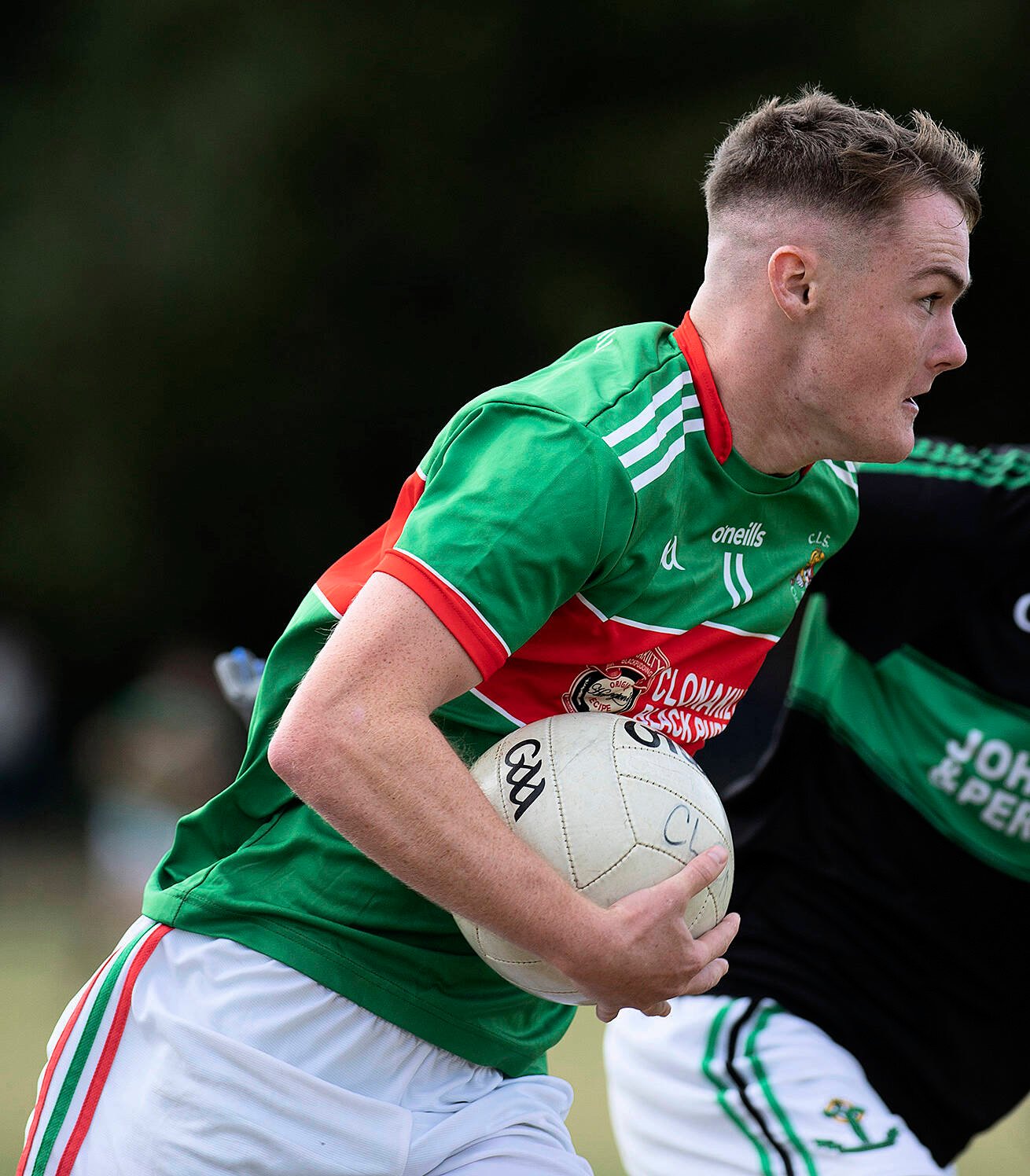 ***
FINN O'REILLY
ROWING | SKIBBEREEN | 20
The success of Skibbereen rowers – on national and international stages – is well told by now, with Paul O'Donovan, Fintan McCarthy and Gary O'Donovan all trailblazers who learned how to row and race on the same Ilen River that Finn shares too. He has watched rowers from his home club excel on the world stage, and he wants to follow in their footsteps, though as a heavyweight, not a lightweight.
Rewind back to the 2021 Irish Rowing Championships when six foot three inch Finn sat in the Skibb quad that included Olympic gold medallist Fintan McCarthy, 2016 Olympic silver medallist Gary O'Donovan and Fintan's twin brother Jake McCarthy. He wants to follow their lead and lay down a marker with Ireland.
A former World Rowing U23 Championships silver medal winner (in a quad, 2021), Finn is currently involved in the Rowing Ireland trialing process for the 2023 season. These trials take place over the coming weeks and months, and he hopes to impress enough to be selected for the 2023 World Rowing U23 Championships in Bulgaria in mid-July.
All going well, Finn, from Kilcoe outside Skibbereen, wants to start knocking on the door of the Rowing Ireland senior team leading into the 2024 Olympic Games in Paris. With that in mind, the senior 2023 World Rowing Championships in September could be a starting point. Before that Finn has a packed diary of domestic regattas to look forward to – Cork Head of the River in March, University Championships and Skibbereen Regatta in April, and the Cork Regatta in June. It has the potential to be an exciting year for Finn whose 2022 season was impacted by a rib injury, but he rebounded to win the U23 single in Ghent; a highlight from his year.
DID YOU KNOW? In October 2022, Finn won the 51st Cork Sculling Ladder Time Trial on the 1800-metre Marina course in Cork city.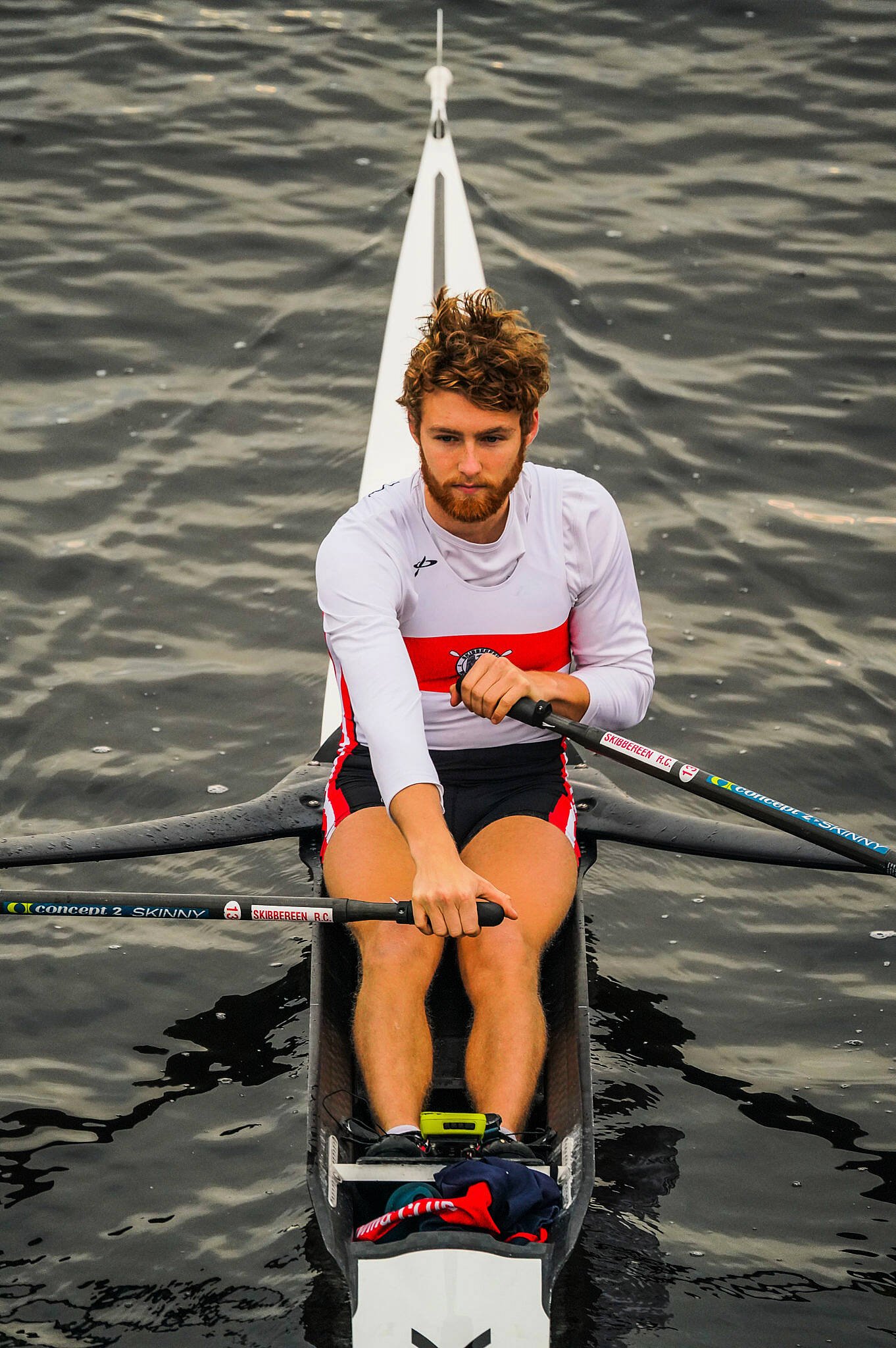 ***
MARK COLLINS
HOCKEY | BANDON | 19
With a first name made for Star Sport headlines, it's no surprise that this Bandon teen has made his Mark on the local hockey scene to such a degree that he was training with the Irish senior men's hockey team when he was in fifth year at Bandon Grammar School. These days he is a first-year student at UCD, where he lines out with their senior men's hockey team, but he left his Mark (second last time, we promise – sports ed) on Bandon Grammar too – he captained the school's senior hockey team to a hat-trick of titles in 2022, his Leaving Cert year.
Under his leadership they won the Schoolboys Hockey League, Munster Senior Schoolboys Hockey Cup and, the big one, the All-Ireland Senior Schoolboys Hockey title in March 2022 to end Bandon Grammar's 17-year wait for that trophy. That 2005 team had the Harte twins, Conor and David, from Ballinspittle who have become legends of Irish hockey, and Mark is firmly on the Irish radar too.
Based in Dublin for college he trains twice a week with the national team, and he hopes to play an active role in the Green Machine. News that the Ireland men's senior squad is joining the FIH Hockey Men's Pro League means more games, and Ireland also host Division 2 of the EuroHockey Championships in July – possible opportunities for the West Cork hockey star to make his Mark on the big stage. Last summer he also helped the Irish U21 men's hockey team win gold and promotion from the EuroHockey Junior Championship II in the Czech Republic, and he is still eligible to line out for the U21s.
DID YOU KNOW? Mark is a real all-rounder, and in his athletics days with Bandon AC he was a national shot put champion at U14 and U15 levels!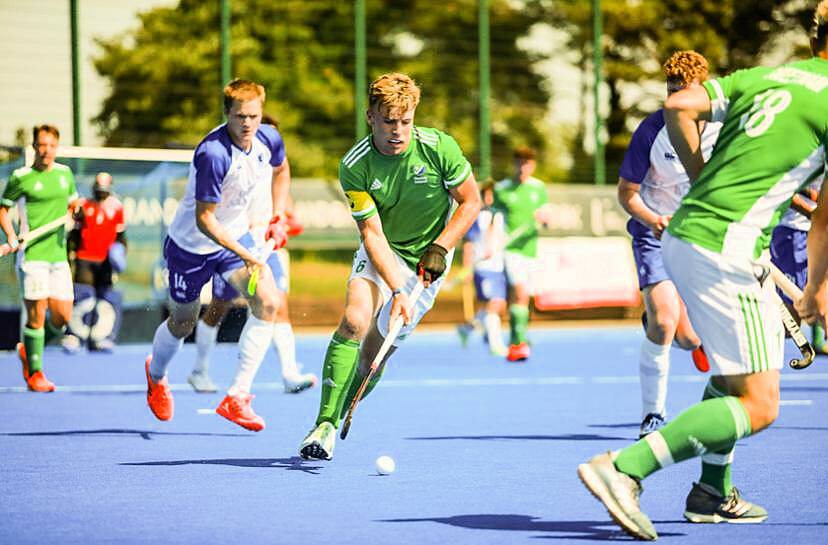 ***
FIN WILSON
MOTORSPORT | BANDON | 16
Motocross rider Fin is having to bide his time to see where he will race this year. Currently, MotorCycling Ireland are having great difficulties in sourcing insurance cover for their sport. Since they were informed last October that 2022 insurers were not providing cover this year, several attempts have, so far, failed to procure cover.
In the last two seasons Wilson has seen his racing career interrupted with injuries. In 2021 a broken thumb sidelined him for most of the season. Last year, riding a TM125 in both the Adult and Youth Irish Motocross Championships, a broken collarbone ruled him out of action although he returned near the year end, finishing out the 125cc Irish series.
He then moved up to the 250cc class winning the Youth Winter Series and finishing second in the A grade in Vernon Mount.
Should the insurance crisis be averted, he will race in both the Youth and Pro classes within the Ulster and Irish Motocross Championships, the latter consisting of six rounds including one at his home track in Vernon Mount. Plan B (if there is no Irish racing) is likely to be the Expert class of the MX Nationals in the UK.
The more powerful 250cc bike really suits Wilson, especially at the start of races where the acceleration, compared to the 125cc bike, is much more pronounced. Wilson is very focussed and while other sports like GAA, rugby and hockey have now fallen by the wayside, golf at his local Bandon Golf Club is the only other part of his sporting diet. Wherever Wilson will end up racing this year we can be sure, barring injury, that he will continue his upward progression in motocross.
DID YOU KNOW? Fin's first race was in 2012, before he reached his sixth birthday, and he won!
(BY MARTIN WALSH)

***
DAN TWOMEY
GAELIC FOOTBALL | BALLINASCARTHY | 18
Still in his teens, Dan is already the man for his club, and he's one Bal are right to be excited about. He was cornerback on the Cork team that won the Munster minor football title in 2021, and progressed on to the county U20s last year and is still involved this season; he started their John Kerins Cup opener against Laois.
Even though he plays cornerback for Cork, Dan can slot into any position in defence, and he has impressed at wing back (possibly his best position) for Bal. He also played as a sweeper for Bal in 2022. Dan played in all of his club's Carbery JAFC games last season and was involved for the Carbery senior football team too, starting at cornerback in their Cork Premier SFC quarter-final against Ballincollig. All this and Dan is still 18, and a Leaving Cert student at Clonakilty Community College where he has been a key player on their senior team.
His best attributes? Relentless workrate, tough tackler, reads the game very well, has the ability to make surging runs from deep in his own half, and he can score too, which makes him a danger in attack. Dan ticks a lot of boxes – and we've been told he is 'a natural footballer'. Quiet off the field he comes alive on it, and is a natural leader on the pitch. His positive attitude and willingness to learn and improve have left an impression on those who have worked with him to date.
DID YOU KNOW? Dan's dad, Niall Twomey, was a key man on the Bantry Blues team that rose to fame in the mid-1990s, winning two Cork SFC titles (1995 and 1998).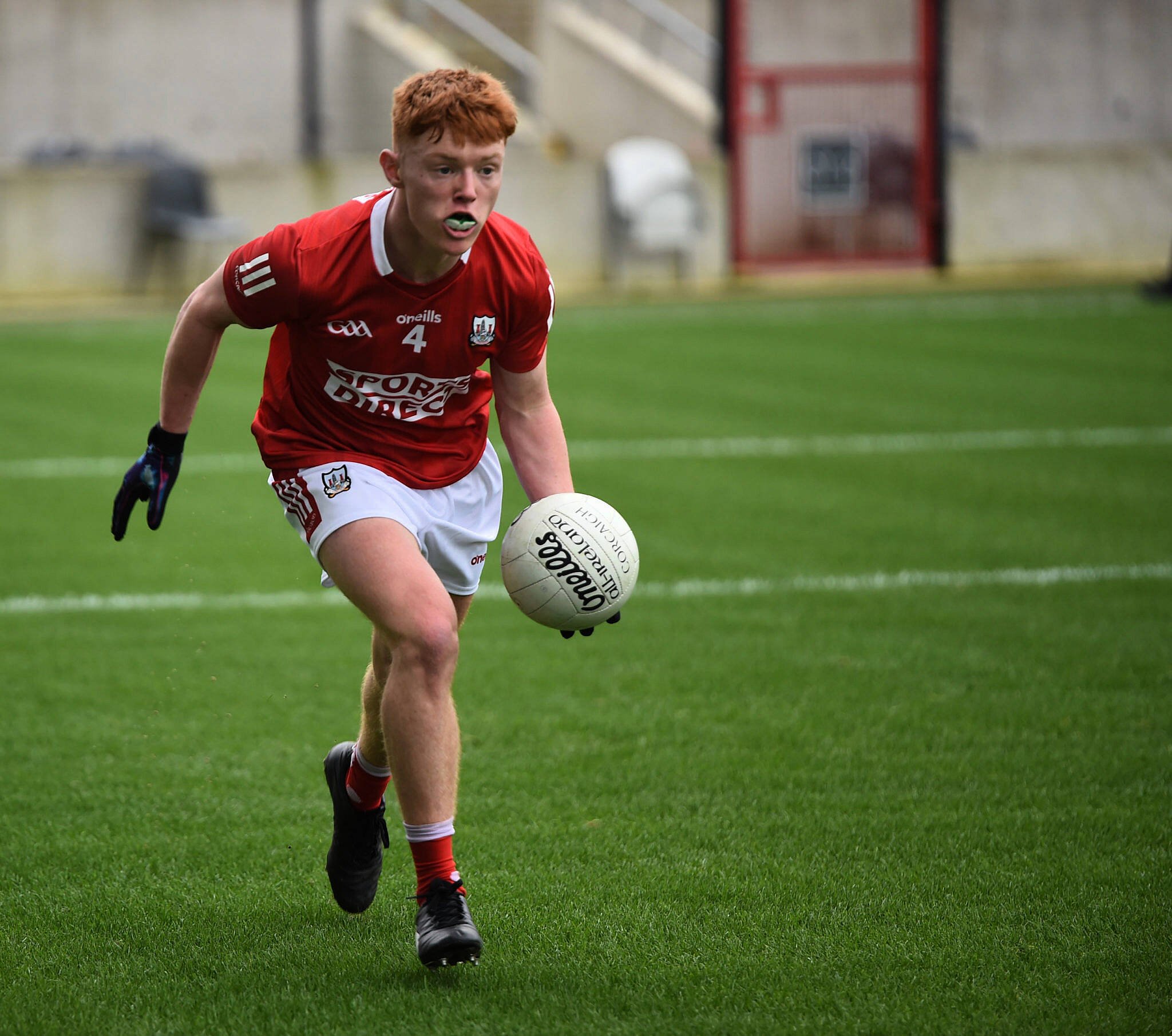 ***
MAEVE O'NEILL
ATHLETICS | BALLINACARRIGA | 18
Still the current West Cork Youth Sports Star of the Year, as the 2022 awards have not yet been held, Maeve has big plans for 2023. The MICC Dunmanway student will sit her Leaving Cert exams in June, and is also planning to hit top marks on the track. Last year saw the Doheny AC athlete build on her remarkable 2021 season that saw Maeve selected for the overall West Cork Youth Sports Star award off the back of record runs, PBs, and an impressive medal haul. She continued to impress in 2022, and was crowned All-Ireland schools' senior 800m champion, All-Ireland junior 800m indoor and outdoor champion, as well as winning the U19 indoor title with a new championship best time of 2.08.8. Impressive results from the Ballinacarriga teenager who, amongst her many accolades to date, include smashing (and by seven seconds) Sonia O'Sullivan's 34-year-old 800m record at the 2021 South Munster Schools Track and Field Championships.
Maeve is setting her sights high for 2023 – she wants to achieve the qualifying standard in the 800m for the European Athletics U20 Championships that will be held in Jerusalem in August, and also be part of the Irish women's 4x400m relay squad. Winning the All-Ireland junior women's 800m title is also on her wishlist, as is improving on her fifth-place finish in the national senior 800m. PBs in both the 400m and 800m are two more targets, as Maeve is keen to keep developing as one of the region's most promising young athletes.
DID YOU KNOW? Maeve's mom, Anna, represented Ireland – alongside Catherina McKiernan – at the first European cross-country championships in 1994! Now we know where Maeve got her strong athletics genes.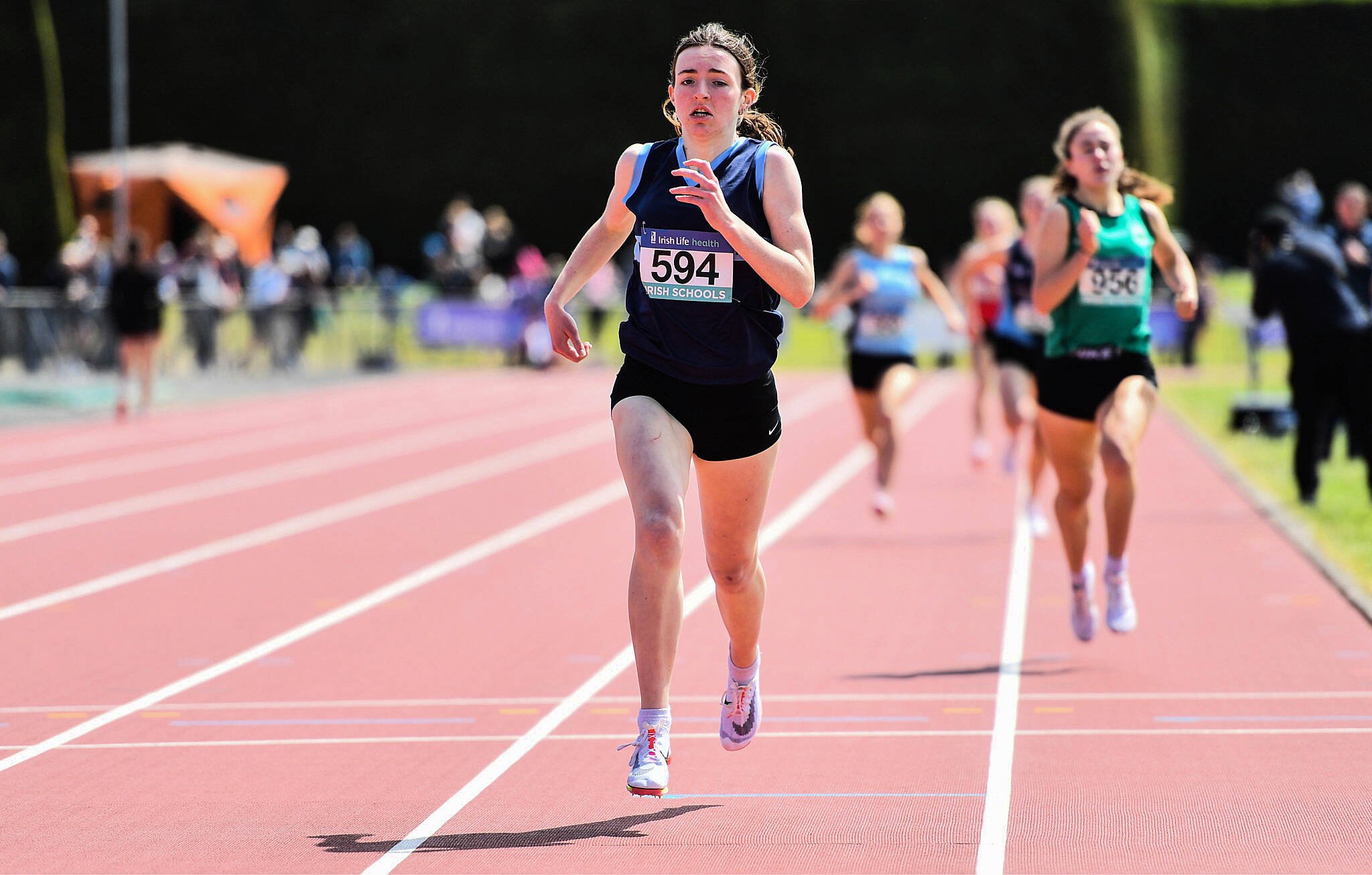 ***
LIAM MURRAY
SOCCER | CAHERAGH | 17
IT might have sailed under the radar of most, but Liam won't forget Cork City's 4-1 win against Castleview in a Munster Senior Cup quarter-final on the last Monday night of January – that was the game where he made his first appearance for City's senior side, coming on in the 68th minute. This is the stage he wants to perform on, but the former Skibbereen AFC player knows he needs to be patient on his journey through the ranks at City. He is only 17 years old (soon to turn 18), but is progressing nicely up through the ranks at the club. Liam is in with City's U19s this season and will look to nail down a place in the team and continue his progression. He impressed with City's U17s these past few seasons, scoring in the club's U17 Mark Farren Cup final win in 2021, and he started on the City team that lost last year's final to Athlone Town.
Last year also saw Liam involved in a few international camps as he hopes to build on his caps at U15 and U17 levels for the Republic of Ireland. He wants to continue his progression at international level and knows too that his form at City will enhance his chances of adding to his caps.
While Caheragh's footballers (men's and women's) have dominated local headlines in recent years, Liam is flying the soccer flag and putting his home on the map. Just like Aaron Mannix from Dunmanway, John O'Donovan from Ardfield and Sam Bailey from Ballineen, who are all making a positive impression at Cork City.
DID YOU KNOW? In 2019 Liam's performances put him on the radar of clubs in England and he made two trips to Charlton Athletic!