Eight-time All-Star Jennifer O'Leary, from Barryroe, will write a monthly column for The Southern Star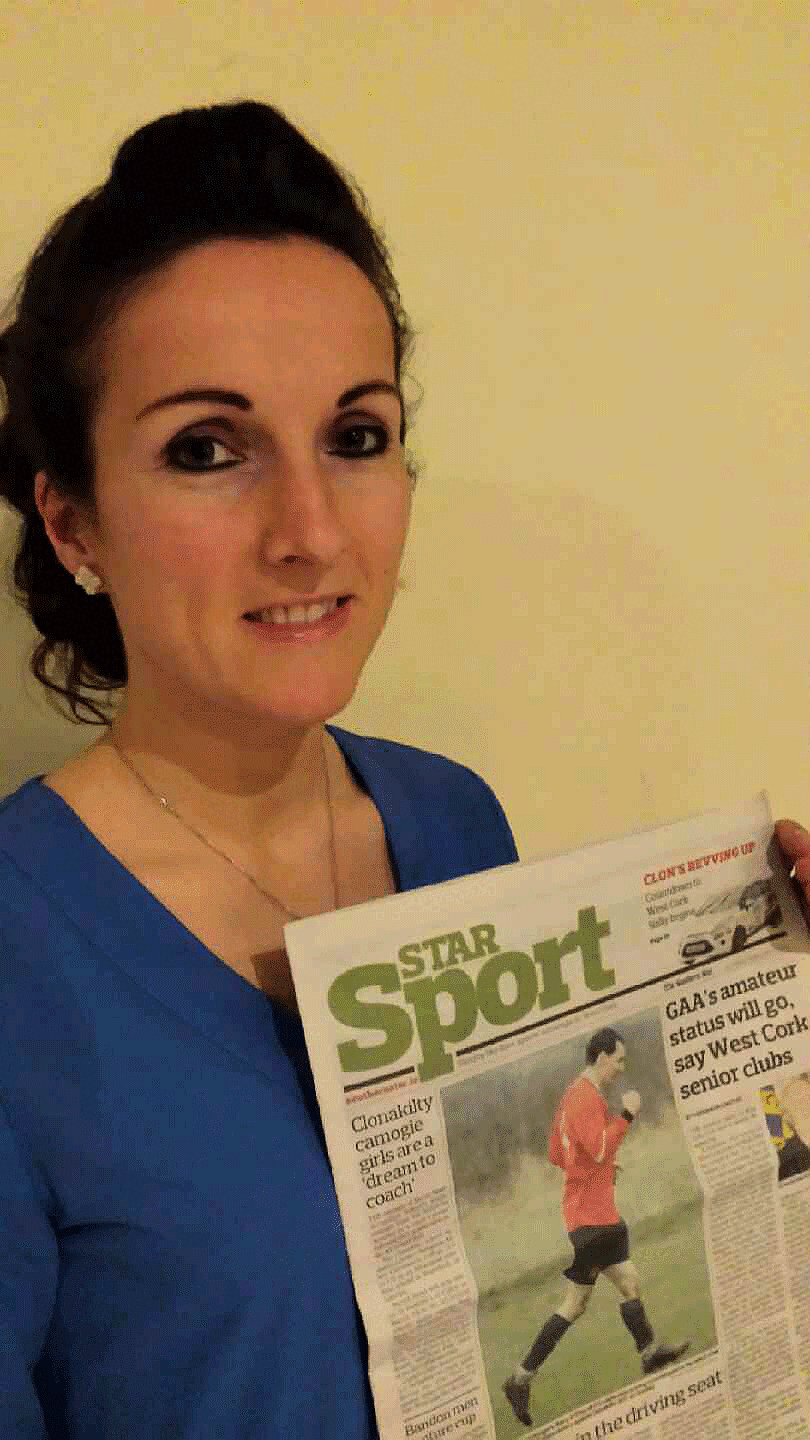 EIGHT-TIME camogie All-Star and four-time All-Ireland winner Jennifer O'Leary has joined The Southern Star's sports team.
The Barryroe woman, now living in Armagh, has come on board as a monthly GAA columnist with The Southern Star, starting in this week's issue as the Cork camogie great looks ahead to her old alma mater's All-Ireland colleges' senior camogie final, as Sacred Heart Secondary School, Clonakilty go in search of the big prize on Saturday. O'Leary won an All-Ireland colleges' title with Sacred Heart in 1999.
The addition of the West Cork GAA legend further strengthens The Southern Star's sports team, and Sports Editor Kieran McCarthy commented: 'We are thrilled that Jennifer has decided to join our sports team. She has been there, done that, won it all, and has the medals to prove it.
'With her knowledge, experience and understanding of sport, not to mention her passion and love for the GAA, Jennifer will be a huge addition to The Southern Star.
'This also highlights our commitment to giving our loyal readers the best possible experience every week, and you can't do much better than adding a local sporting legend with the calibre of Jennifer, who, don't forget, is the reigning Celtic Ross West Cork Sports Star of the Year as well.'
Don't miss this week's action-packed 28-page sports section to read Jennifer O'Leary's first-ever Southern Star column. It's not to be missed.