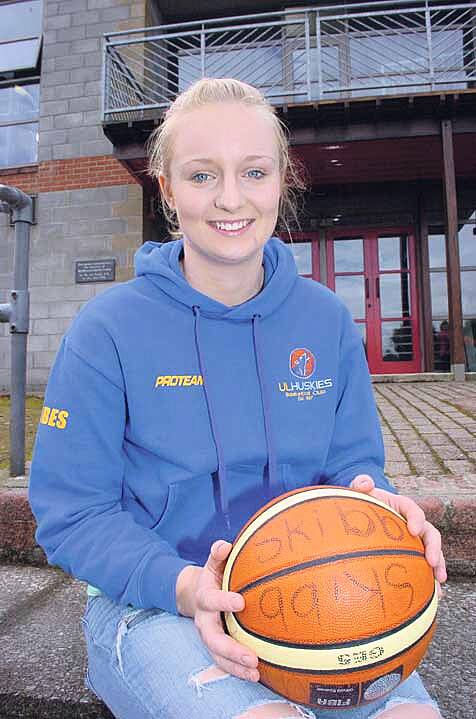 Rate yourself on a scale of 1 to 10 on how funny you are? 11, but not intentionally most of the time.
Highlight of your sporting career? Gracing the court with an U16 Irish B international Mairead O'Driscoll...
Most dialled number on your phone? It's a tie between my mom and my boyfriend James in Limerick.
What's your karaoke song? Build me up Buttercup.
Tell us an interesting fact about yourself? I've got road frontage.
Best-ever holiday? France 2011 with school.
If you won the lotto what would you buy first? A farm.
Separated at birth, who's your celebrity twin double? On the court it's Shaquille O'Neal, off the court it's Fat Amy from Pitch Perfect.
What's your favourite word? Ballislife.
If you could change any part of you what would it be? My run – I'm often mistaken for a duck on the court.
Your most treasured item of clothing? My onesies.
Favourite cartoon? Barney.
If I was an animal then I would be a ... cow.
What question would you liked to have been asked in this interview? I would like to have been asked two questions. One – who begged me to mention them in this? Alice and Hanna O'Driscoll. Two – what am I doing for the rest of the summer? I'm actually organising and coaching a basketball camp from August 18th to 21st in the Sports Centre in Skibbereen.