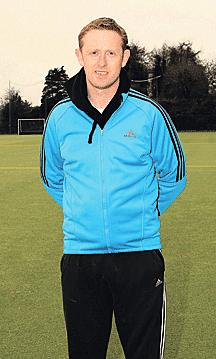 Rate yourself on a scale of 1 to 10 on how funny you are? I'm going to put my neck on the block and say I'm a seven.
Highlight of your sporting career? It's a tie between my five county senior football titles with Dr Crokes and the five All-Irelands I've won with Kerry.
Most dialled number on your phone? After the year I've had it's my physio's number!
What's your karaoke song? I don't have one, which is good news for everybody.
Tell us an interesting fact about yourself? It might not be a fact in the normal sense, but I'm shy.
Best-ever holiday? A trip to South Africa back in 2002.
If you won the lotto what would you buy first? A New York apartment.
Separated at birth, who's your celebrity twin double? I'm being compared to Gark Monk, the Swansea football manager, at the moment. I can't see the likeness myself!
What's your favourite word? Success.
If you could change any part of you what would it be? My right knee.
Your most treasured item of clothing? My football boots.
Favourite cartoon? The Simpsons.
If I was an animal then I would be a ... lion. Enough said.
What question would you liked to have been asked in this interview? Do I like interviews? I don't think my answer would surprise anyone…