WEST Cork viewers will be tuning in to Operation Transformation to support Dunmanway woman Veronica Horgan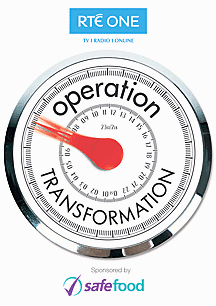 BY JACKIE KEOGH
WEST Cork viewers will be tuning in to Operation Transformation to support Dunmanway woman Veronica Horgan and to get tips on how to become healthier.
Taking inspiration from the leaders is part and parcel of the programme, which is now in its eight season. Veronica's own place of employment, South Western in Clonakilty, is also getting in on the act by organising weekly walks.
A Clonakilty Operation Transformation group has also been set up and they plan to meet Monday to Friday at the Parish Centre at 7.30pm. All are welcome to participate; just remember to wear high-viz tops.
Cleary's Pharmacy in Skibbereen will also be joining Operation Transformation efforts this year. They will be having weekly weigh-in and waist measurements every Saturday morning from 9.30 to 12.
Bere Island's ongoing association with Operation Transformation and its weekly parkrun initiative was featured on the RTÉ Nationwide programme on Monday night.
Eurospar in Skibbereen is supporting Operation Transformation by forming a walking group that will leave Drinagh Eurospar at 7pm every Monday, Wednesday and Friday. Participants also have the option of having a private weigh-in at 6.30pm.
Baltimore Community Leisure Centre will be supporting people following the TV health and fitness programme.
• If you are organising an event in West Cork connected with Operation Transformation, please email the details to [email protected]
and we will help you publicise it.