A reader has sent us this video taken on Monday morning along the N71 just outside Skibbereen, on the road to Ballydehob.
The syringes are agricultural waste, used for injecting antibiotics into cow's teats, and our reporter visited the scene and counted over 30 of them, discarded along the national primary route.
A local vet said they are not dispensed by vets in the area, but by local co-ops and it is likely they were discarded by a farmer.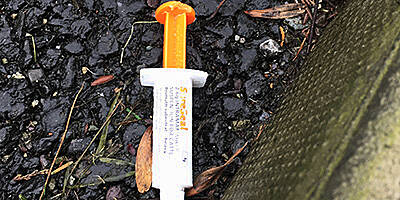 The reader who took the video says it is the fourth or fifth time similar waste has been seen in this area, which runs alongside the scenic Ilen River and is close to a busy housing estate with young families.
FOR FULL STORY SEE THIS WEEK'S STAR, OUT THURSDAY