Southern Star May 16 2015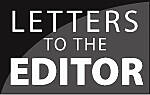 SIR – I am writing on behalf of Carbery Housing Association to ask for help on an urgent matter. Carbery Housing Association (CHA) is an association of local people, coming together to develop and provide housing and associated amenities, for a range of households that were excluded from the housing market, on the basis of partnership with local authorities and community organisations, and aiming at a high level of energy efficiency and sustainability.
CHA is currently manages properties secured on long-term leases from private owners, and rented to families nominated by the local authority from their housing list, at means-tested 'council-equivalent' rents. CHA has applied and been approved as an Approved Housing Body (AHB) for the Government's Mortgages to Rents Initiative, where owner-occupiers who are unable to repay their mortgages can opt for mortgages being transferred to an AHB, on the understanding that they will remain in their homes as permanent tenants of the Association. CHA is currently negotiating the purchase of 20 properties in Cork City and County under this programme
We have now come to a stage where we require your urgent support.
We have seven properties surveyed and 13 more allocated by the Housing Agency under this programme. The total cost of purchase of these seven properties is €851,500. The Housing Agency (DECLG) has further agreed a subsidy of €186,435 on their purchase.
The AIB bank last week has issued a Loan Offer for €615,815 EUR on a term of 20 years at 4.5% interest. However, they have placed the condition on the loan that we must contribute the balance, that is €49,250 out of our own funds or donations, towards this purchase, or approximately €7,000 per house purchased. The reason for this is the banks' rules on loan to value ratios.
It is therefore absolutely essential for the future of these families and the project that we raise the €49,250 required as soon as possible, to allow the purchases to complete. Any donation at this point would help CHA to purchase some or all of these properties, on the basis of one property purchased for every €7,036 donation.
The occupants have been waiting for some months for a decision on this, so their situation is quite pressing. Please help us finish what we have started and help us to provide an appropriate future for these families.
We would welcome any donation people or businesses can make, or any suggestions on who we could apply to for the donations required, or any way in which the additional funding could be pursued.
Kind regards
José Ospina,
Secretary,
Carbery Housing Assoc Tel 028-21890.