We'll keep you updated throughout the day as news comes in on traffic, school buses and more
Heavy snow fall in parts of West Cork on Tuesday evening caused considerable disruption this morning with long tailbacks on the N71 and several schools opening late.
We'll update this story throughout the day with traffic news and further warnings from Met Eireann.
Carzone.ie have also issued a useful guide to driving in these dangerous conditions and that can be read here.
Updated 16.46
Cork County Council have released the following statement
As the cold and frosty weather is predicted to continue into the early parts of tonight, Cork County Council will be salt treating all the main roads throughout the county, as per our Winter Service Plan, commencing at approximately 6.30pm this evening.

Salt treatment may not be fully successful in penetrating packed snow in all locations which was the case on many of the hilly routes this morning. A lot of the congestion was caused by (understandable) slow moving traffic and merging lanes etc.

As this cold weather is predicted to continue into the coming days, all road users are asked to exercise extreme caution on roads. Similarly pedestrians are asked to take extra care using footpaths.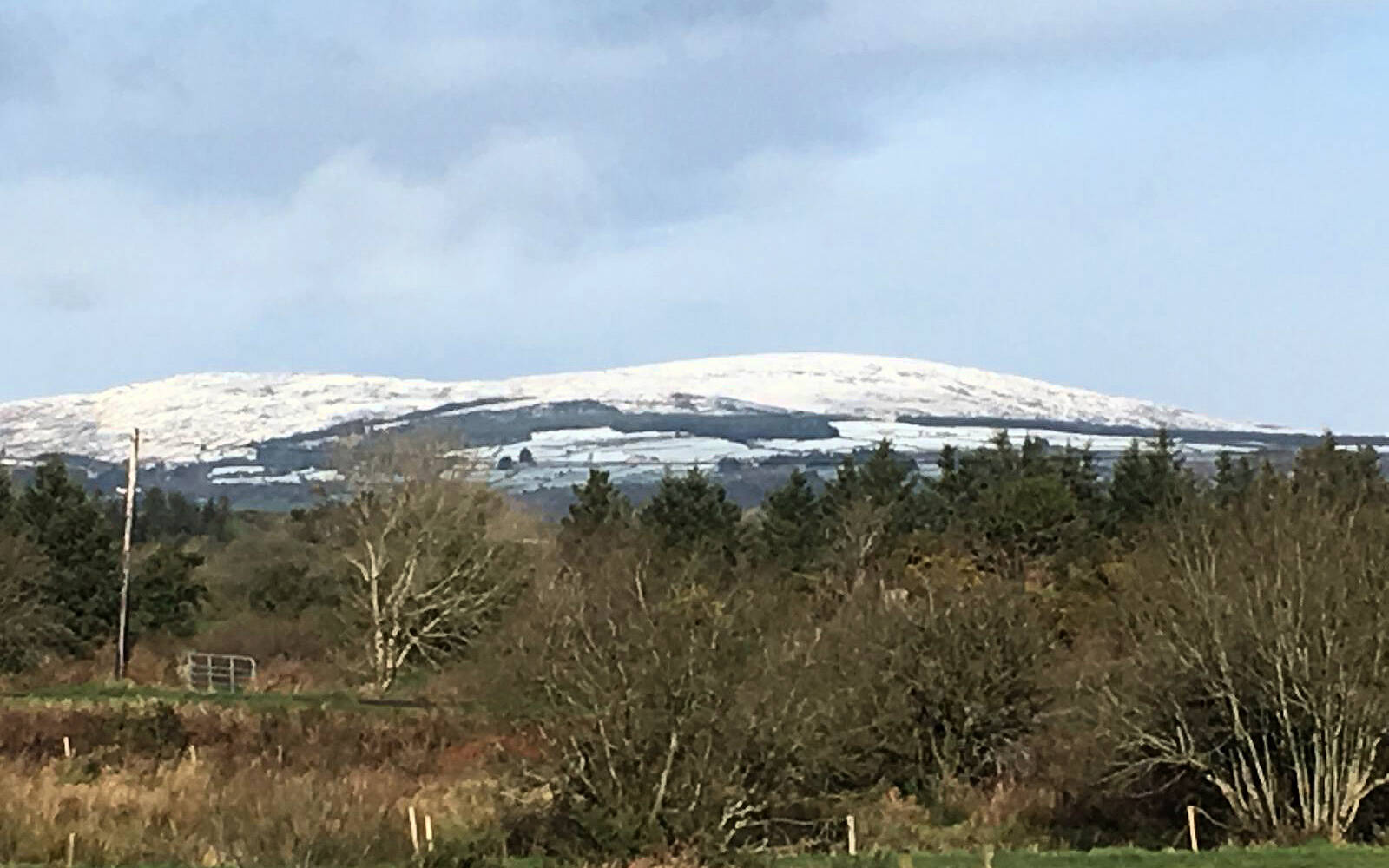 Photo taken from Caheragh of the hills over Drimoleague
Updated 11.35
- N71: Gardai in Bandon are advising motorists to drive with caution on the N71 from Bandon to Innishannon.
Supt Brendan Fogarty told The Southern Star that there are still patches on the road that are icy.
There were some minor accidents there where cars hit ditches and suffered material damage only and there were no casualties.
The view from the twins bedroom this morning . #WinterWonderland #snow @fiachkelly⁩ ⁦@KinsaleOnline⁩ ⁦@BandonCoop⁩ ⁦@sob999⁩ ⁦@SouthernStarIRL⁩ ⁦@CorkEveningEcho⁩ ⁦@theopinion_ie⁩ ⁦@FineGael⁩ pic.twitter.com/08HaxVQeN3

— Tim Lombard (@voteTimLombard) January 30, 2019
Updated 08.30
- Some school bus services off this morning so please check your local provider
------------
Fancy winning a Clarins hamper courtesy of our friends at Drinagh Pharmacy? Take our love survey now to enter a free draw! Click here for more information.