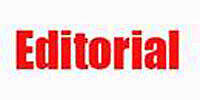 WHILE Minister for Education and Skills Jan O'Sullivan did not have to endure anything like the levels of hostility and disrespect her predecessor Ruairi Quinn was greeted with in recent years at the annual congresses of the teachers' unions, it was clear this week that there are plenty of unresolved issues dragging on that need to be sorted out once and for all, primarily for the sake of students.
By not having been invited to the Association of Secondary Teachers Ireland (ASTI) conference in Killarney, she was spared the unedifying spectre faced by Quinn last year of a delegate interrupting his speech by shouting through a megaphone. However, she was left in no doubt on her debut at the Teachers' Union of Ireland (TUI) congress in Wexford that teachers are still not happy about her internal assessment proposals for the new Junior Certificate cycle, despite the fact that those initially proposed have been watered down significantly. Already this school year, there have been two one-day strikes by the country's 27,000 post-primary school teachers over the matter and they remain resolute in their determination not to be forced to assess their own students as they feel it could undermine the integrity of the independent State examinations system, even though this is largely about learning by rote, which is not best educational practice.
The INTO congress in Ennis was dominated by teachers' concerns about pay and conditions of employment, while educational issues they discussed included the funding of schools, school leadership, staffing, promotion for teachers, special needs teaching, tackling disadvantage and school patronage. They seemed happy that the reduction in the number of pupils needed to retain teacher posts in small rural schools has been begun by the minister, but the teachers' union wants them fully restored to pre-2012 levels.
Prior to Easter, Minister O'Sullivan attended the Union of Students in Ireland (USI) congress in Athlone where she engaged with them on problems with the SUSI grant system, under-investment in higher education and the development of technological universities.
Overall, she has plenty to ponder.