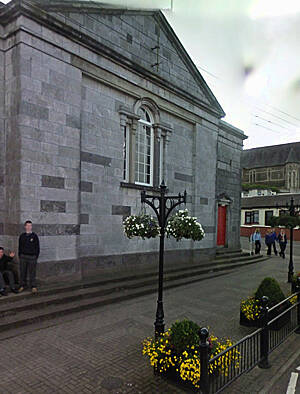 A 50–year–old Dutch national living in Bantry for the past 18 years has appeared at the Circuit Court in Skibbereen to appeal his sentence for theft and criminal damage to a property that he had been renting in Bantry.
Peter Mulder of The Bungalow, Reenrour, Bantry was convicted previously in the District Court of two charges of theft and criminal damage to a property owned by Pat McNelly of Beach, Bantry.
Mr Mulder was sentenced to two separate terms of imprisonment, of eight months each, as well as paying Mr McNelly €8,000, but he has been unable to pay the amount since being convicted.
Judge David Riordan was told that the defendant, along with his wife and children, had rented a house from Mr McNelly, who had only visited the house once while they were living in it.
The court was told that when Mr McNelly visited the house in October 2014, he found the house was ransacked, with the cooker, a €1,000 litre oil tank and phone all missing.
There was no sign of forced entry at the house and when gardaí interviewed a number of people in relation to the properties taken, they said they were told that 'the bank' had taken the house and they didn't realise that Mr McNelly was the owner of the house. They immediately returned the goods.
In the course of an interview with gardaí, Mr Mulder admitted he gave items in the house to friends in revenge of the landlord.
The court was told Mr Mulder had no previous convictions.
Daniel Cronin, barrister for Mr Mulder, said his client pleaded guilty in the lower court to the offences, but added that there was an issue with the property and sewage, but that it didn't justify the actions of Mr Mulder.
Daniel Cronin asked Judge Riordan to reduce the sentence to a suspended one, and he said Mr Mulder's financial situation is bad and that he is a carer for his partner who has health problems.
Mr Cronin asked the court to suspend the sentence so that the defendant could look after his family and because of his financial situation, it means he cannot pay the fine that was imposed on him.
Judge David Riordan said the facts of the case were that Mr Mulder caused criminal damage and that it warranted a custodial sentence.
However, Judge Riordan said there was another alternative that he would only sentence Mr Mulder to four months in prison if he were willing to do 165 hours of community service.
Judge Riordan then adjourned the case until October 8th pending a probation report on Mr Mulder.