When you purchase a nearly new, ex fleet Kia from Nyhan Motors Bandon you can save up to €5,000 while also retaining your 7-year warranty.
Nyhan Motors, which has been in business for 20 years, is gearing up for one of its busiest periods as their ex-fleet and demo cars go on sale at heavily reduced prices.
It's a buyers market and the nearly-new Kias are available for upto €5,000 less than their original retail price at the family-run car dealership on the outskirts of Bandon.
Speaking to The Southern Star, Nyhan Motors Business Manager Don McCarthy said: 'Traditionally this would be a very popular time of year for us with regards our ex fleet, demo and nearly new cars'.
'These cars all have 2019 plates, they fully retain their 7-year manufacturers warranty as well as their 3-year Kia roadside assistance which is very important to our customers'.
'The main benefit our customers get from purchasing these cars is that they can save upto €5,000 while retaining all of the benefits of buying a brand-new car.'
Kia's full-range of cars are on offer including the Kia Sorrento, Optima, Ceed, Rio and the hugely popular Sportage.
'Along with the huge savings on offer we also have great finance options available across the range with very attractive rates.'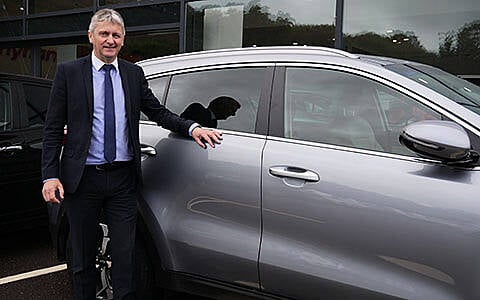 Business Manager Don McCarthy will be on hand to answer any questions you may have
Those interested in finding out more about Nyhan Motor's finance options are advised to contact Finance Manager, Mike Cahalane on 023 8820000.
At Nyhan Motors it's not just about buying a new or second hand vehicle however.
They also offer full service and warranty options through their excellent service and parts department.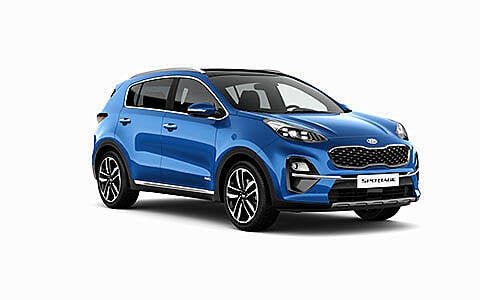 The dealership is run by Principal Dealer Con Nyhan and is operated by a dedicated staff of 18 which includes Con's wife Noirin who heads up the accounts department.
The company has come along way since it's early days in a modest premises on the Bandon bypass and now boasts a state-of-the-art facility on the Cork Road.
As one of the best-stocked auto premises in the country, Nyhan Motors maintains a strong reputation for fantastic customer experience and quality of service.
If you are in the market for a new car and in search of your perfect motor match, be sure to stop by the Nyhan Motors showroom today or visit www.nyhanmotors.ie